Are You Sitting Down? 'Samurai Jack' Is Back In 2016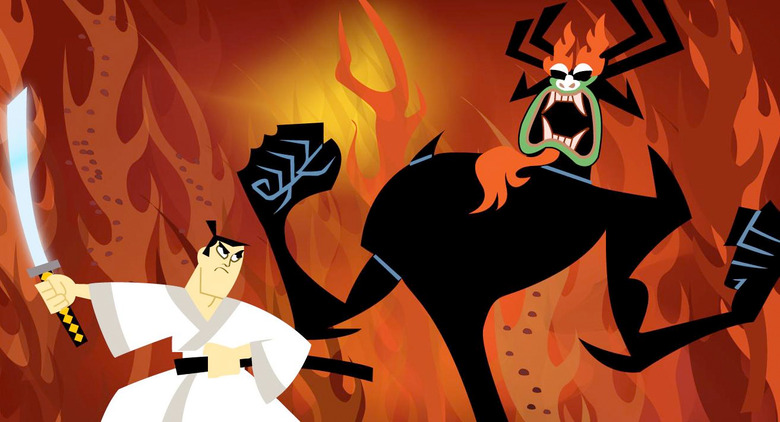 Back in September, we learned that Genndy Tartakovsky wouldn't be part of Hotel Transylvania 3 if Sony Pictures Animation decided to continue the franchise he began (and they already have it set for release on September 22, 2018, along with an animated series in the works too). Now we have a good reason as to why the director isn't sticking with the franchise.
Adult Swim has just announced that the beloved animated series Samurai Jack will be making a comeback on Toonami sometime in 2016 and Tartakovsky will be back as executive producer. Christmas has definitely come early.
Here's the all too brief but thoroughly exciting announcement of Samurai Jack returning from Adult Swim:
And if that wasn't enough, this poster was also unveiled to go along with it: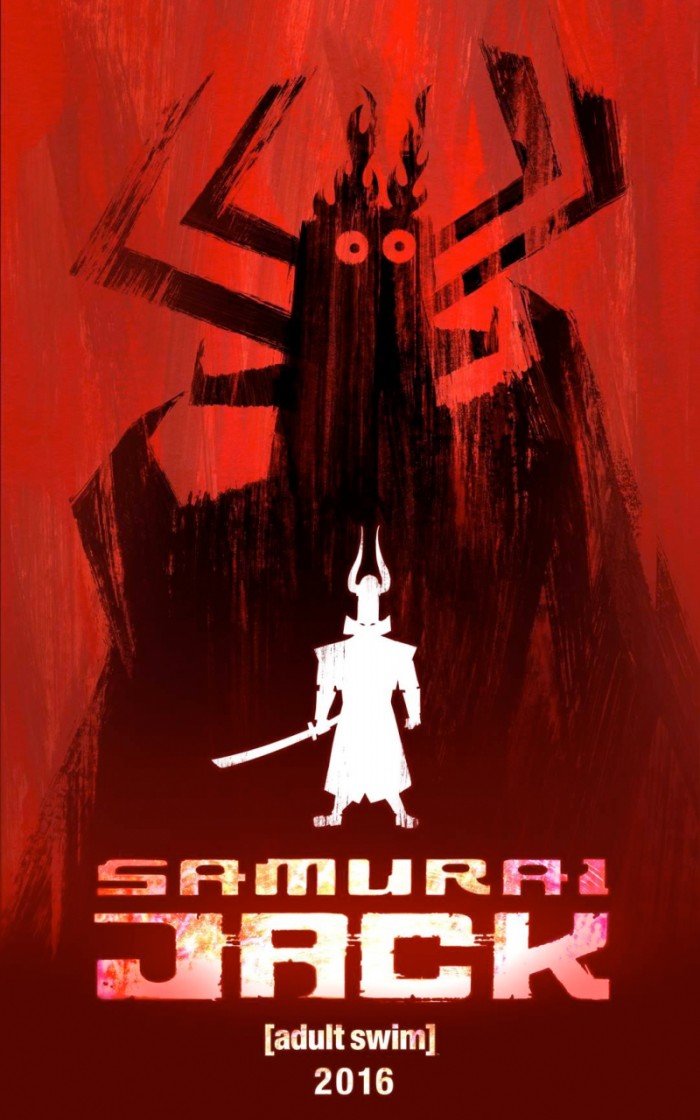 As of now details on the return of Samurai Jack are sparse, but all we need to know is that Genndy Tartakovsky will be back, and that's about the best news you could ask for.
Back around the time he was doing publicity rounds for Hotel Transylvania 2, Tartakovsky said that he was still hoping to make a movie, but that a miniseries would be cool to do as well. He told ComicBook.com:
I think through the years, after we finished Jack, almost every year it seems like Samurai Jack has gotten more and more popular and more and more people have seen it. I feel like it's culminating to a fever pitch almost. I feel like it's time to maybe finish the story. We've been trying to get the feature off the ground but maybe that's just fate's way of saying this is a television thing and maybe it should be a mini-series or something like that.
Maybe Tartakovsky knew all along that this was in the works, or maybe this came together simply because Cartoon Network has seen how hungry the fanbase has been to see more of the animated series. The question is whether or not this new season will finish the story as Tartakovsky mentioned above, or if this will be the beginning of a whole new era for Samurai Jack.
This is one of the most beautifully animated shows that has been made in the past 15 years. If you haven't seen any of the original episodes, it's worth seeking out immediately, even if it means you have to buy it blind. You won't regret it.