Sight & Sound's Top 20 Films Of The Year: How Can One List Contain Hou Hsiao-Hsien And George Miller And Pixar?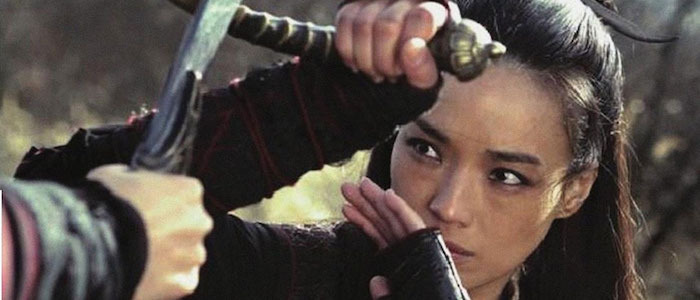 Of the hundreds of "best of the year" lists assembled by various publications around the world, Sight & Sound magazine's top 20 always tends to be the most fascinating. This year is no different. It's hard to argue with any list that finds room to contain brutal holocaust immersions and artful LGBT romances and post-apocalyptic action adventures and tear-jerking animated family movies and stirring stop-motion animated dramas and high-concept horror movies and unrelenting documentaries about genocide and stoner film noir.
As usual, the list skews arthouse (there are a few titles here that we aren't familiar with at all), but consider this list a homework assignment – if it's on this list, it's surely going to be worthy of any serious movie fan's time. Check out the complete Sight and Sound best of 2015 ranking after the jump.
The result of a poll given to 168 film critics from around the world, the annual Sight & Sound list paints a vital portrait of international cinema. This isn't what one website or one country thinks about the past year in film – this is what film experts from the around the world consider the most valuable moviegoing experiences of the past 365 days. Note that Paul Thomas Anderson's Inherent Vice is included because it didn't receive its international release until this year. So, without further ado, here's their list:
1. The Assassin
2. Carol
3. Mad Max: Fury Road
4. Arabian Nights
5. Cemetery Of Splendour
6. No Home Movies
7. 45 Years
8. Son Of Saul
9. Amy (tie)
9. Inherent Vice (tie)
11. Anomalisa
11. It Follows (tie)
13. Phoenix
14. Girlhood (tie)
14. Hard To Be A God (tie)
14. Inside Out (tie)
14. Tangerine (tie)
14. Taxi Tehran (tie)
19. Horse Money (tie)
19. The Look Of Silence(tie)
A few of these are no-brainers. Of course Todd Haynes' Carol, which has been the Star Wars: The Force Awakens of the arthouse scene when it comes to buzz, would rank so high. If anything, it's a little surprising that Hou Hsiao-Hsien's The Assassin managed to top it for the number one spot. While undeniably one of the most beautifully crafted films of the year, it has proven divisive amongst the critical community for its deliberate (i.e., slooow) pace.
Other obvious choices include László Nemes' (absolutely brutal) Son of Saul, Jafar Panahi's Taxi Tehran, Miguel Gomes' Arabian Nights, and Charlie Kaufman and Duke Johnson's (stunningly original) Anomalisa. On the "totally heartbreaking for totally different reasons" documentary front, Joshua Oppenheimer's The Look of Silence and Asif Kapadia's Amy made the list.
The more surprising selections are the mainstream choices. Critics fell head-over-heels for Mad Max: Fury Road, but seeing George Miller's action masterpiece land in third place is still a very pleasant surprise. The same goes for Inside Out, which was one of the year's biggest box office smashes in addition to winning over the world's toughest critics. However, it's the inclusion of David Robert Mitchell's It Follows that has us grinning. It's rare for horror movies to make any kind of end-of-year list, so seeing one of the most clever and frightening films of its kind get this recognition is kind of life-affirming.
If you want a taste of this list ASAP, both the Independent Spirit Award nominated Tangerine and the Hitchcock-Flavored Phoenix are arriving on Netflix next month. So, you know, no excuses. Get watching, people.