Star Wars Bits: Block Spoilers On Chrome, Death Threats, Battle Of Jakku And More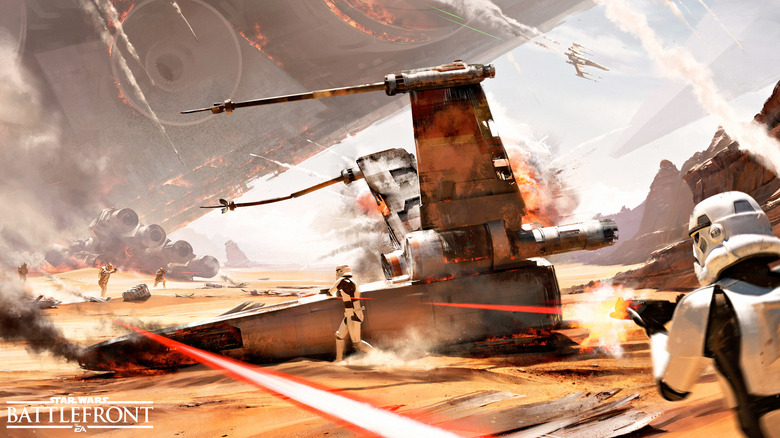 Chewie, get us Star Wars Bits! This edition of news from a galaxy far, far away includes:
Japan has a Star Wars train to go with their Star Wars plane
The Star Wars monorail is also up and running at Disney World
Apple bought the motion-capture company that worked on The Force Awakens
Watch the trailer for The Force Awakens playset for Disney Infinity 3.0
French arthouse theaters want more copies of The Force Awakens
A new look at the Anakin & Obi Wan comic coming in January 2016.
A glimpse of a possible new wookiee in Rogue One or Episode VIII?
Details on Battle of Jakku DLC for Star Wars Battlefront
What is the first word spoken in The Force Awakens?
Read a memo sent to executives about Star Wars in 1976
See a new image of Oscar Isaac as Poe Dameron in The Force Awakens
A video runs through every Jedi in Star Wars canon
A Chrome extension can block Star Wars spoilers for you
Fox News reporter received death threats after making a Star Wars joke
Omaze launches a new charity contest to win trip to The Force Awakens premiere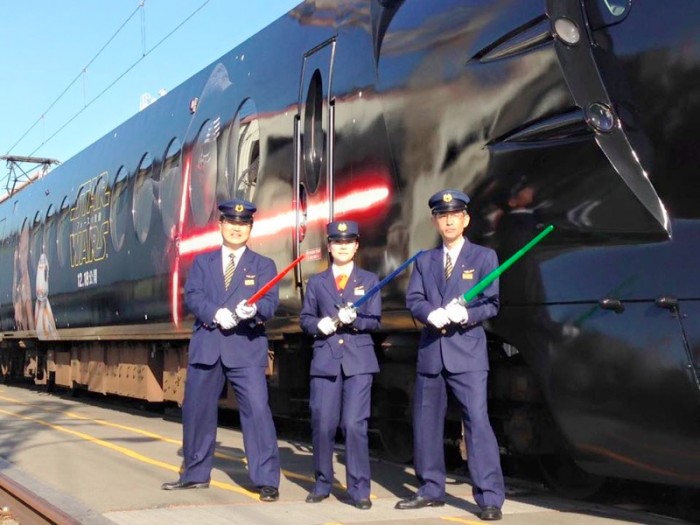 We know Japan has a couple sweet Star Wars planes flying around now, and the country has just added another Star Wars themed mode of transporation with a train. It's decked out in The Force Awakens promotional imagery and is now in service. So if you happen to be in Japan, hop aboard the Star Wars train, though it won't make the jump to lightspeed. See more images over at Kotaku.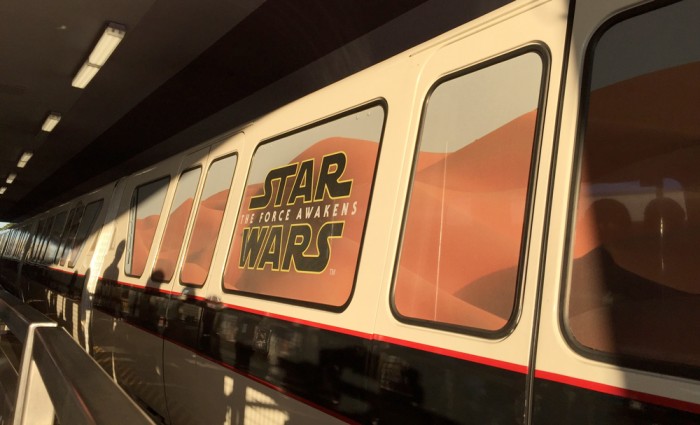 Speaking of Star Wars transportation, Disney World has their monorail all covered with The Force Awakens images too. From Rey's speeder to BB-8 to TIE Fighters and the Millennium Falcon, the monorail is a literal representation of the hype train headed to The Force Awakens. See more photos at Inside the Magic right here.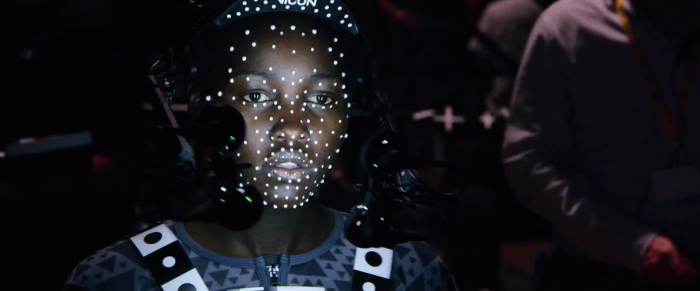 In tech news, Apple has bought the motion-capture company Faceshift, who is fresh off working on Star Wars: The Force Awakens. The company created software that was used to make non-human characters more human-like in their expressions, and Apple has decided that they need to have that company in their efforts to take over the world. [TechCrunch]
Here's a trailer for Star Wars: The Force Awakens playset for Disney Infinity 3.0, arriving December 18th.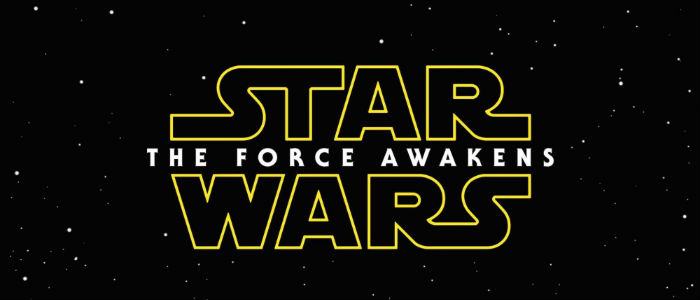 There's a bit of a strange battle being waged among cinemas in France right now as some arthouse theaters battle for the right to show Star Wars: The Force Awakens on their screens. Some believe Disney is denying certain theaters the chance to show the movie, who want to screen it due to their general love for movies and for a bit of profit to help keep them going as arthouse cinemas, but the studio already has The Force Awakens booked in about 282 arthouse theaters across France. It seems like a very odd predicament, but everyone wants a piece of the Force pie. Get the full story over at Deadline.
Above is a sneak preview of the forthcoming comic book Obi-Wan & Anakin, available in January of 2016. It's a a five-issue miniseries from Marvel by writer Charles Soule and artist Marco Checchetto, set between The Phantom Menace and Attack of the Clones, finally pulling back the curtain on a previously unexplored era, when they were just Master and apprentice. See a couple more pages at StarWars.com right here.
— i hope u are all enjoying this — star wars bonanza — pic.twitter.com/1s6atohmJg

— Phil Tippett (@PhilTippett) November 24, 2015


Phil Tippett (who worked on the Tauntauns in The Empire Strikes Back and the Rancor in Return Of The Jedi) recently posted this image on Twitter. That doesn't looks like Chewbacca, so is this a new wookiee that we'll see in Star Wars: Rogue One or Star Wars: Episode VIII? We'll have to wait and see. [MakingStarWars.net]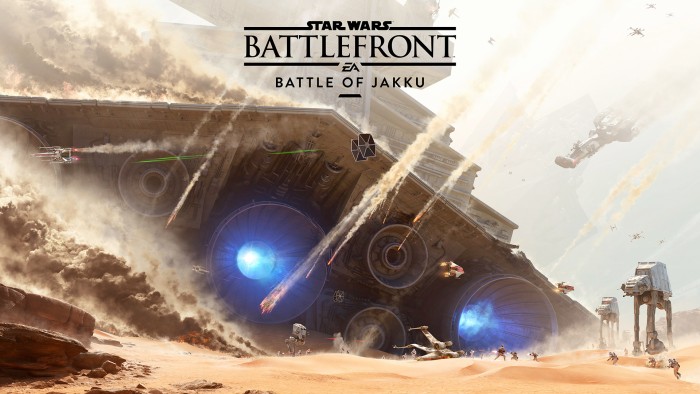 Details on the new game variant that will come with the Battle of Jakku DLC for Star Wars Battlefront have been revealed by EA. As far as the action is concerned, this level sounds like it's going to be awesome:
The peripheral action on the larger map – Graveyard of Giants – is truly a great visual spectacle. The battles are ever-present; debris will be falling from the skies, and you'll even see a Super Star Destroyer come crashing down during the round.
And the new game variant is explained thusly:
Turning Point is a vast Star Wars Battlefront game mode for 40 players, included in The Battle of Jakku. This mode portrays the efforts of the Rebel Alliance to defeat the Empire following the Battle of Endor. Lead Level Designer Dennis Brännvall explains:
"At the edge of the map, the Empire has constructed a make-shift base as well as smaller fortifications strewn across the landscape. Following an emergency landing, the Rebels need to locate the enemy bases to attack and take control of them all."
The Battle of Jakku DLC will be available on December 1st.
If you want to know the first word spoken in The Force Awakens, watch this clip.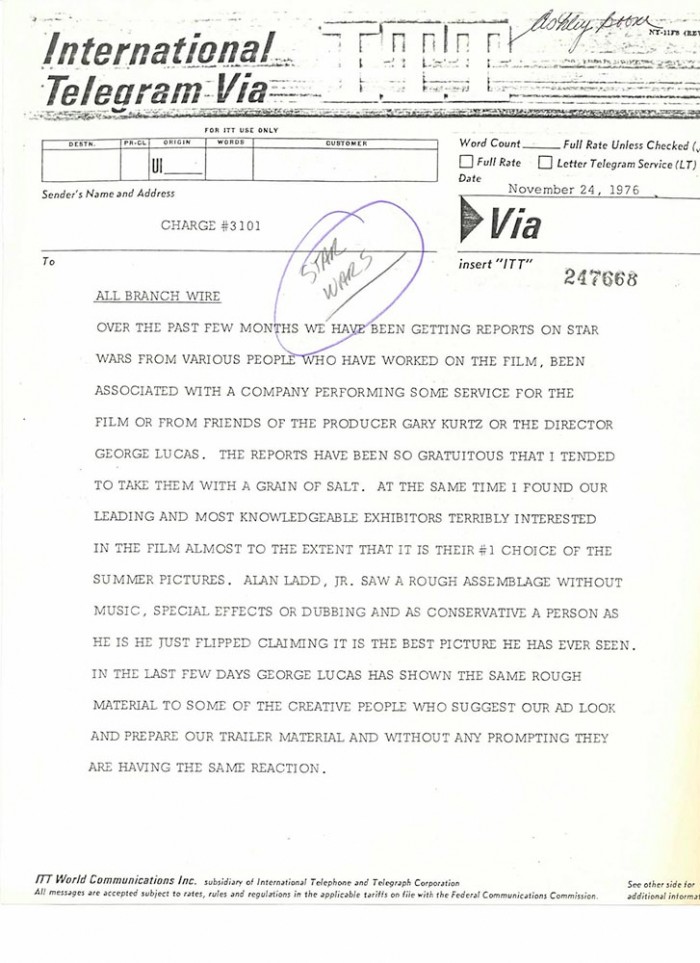 Above is the first page of a memo written by 20th Century Fox VP of Domestic Distribution in 1976, Peter S. Myers. As StarWars.com explains, it was drafted six months before Star Wars was to be released, and in the Thanksgiving weekend of 1976, he wanted to make known the faith he had in this little sci-fi movie, which "seems to mark the moment that the key distribution exec of the company was willing to plant a stake in the ground and commit to making Star Wars Fox's summer tent pole event." And the rest is history. Read the rest of the memo over at StarWars.com right here.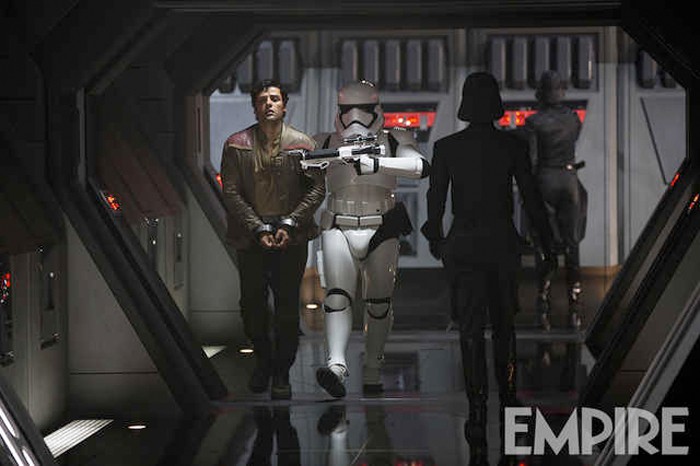 Above is a new photo of Oscar Isaac as Poe Dameron, being escorted by a Stormtrooper. This isn't the first time we've seen this shot though, since it was shown in the Comic-Con sizzle reel from this past summer. He's likely being taken to an interrogation room where he'll be tortured by Kylo Ren, as we've seen in the trailer. [Empire]
This timeline video details the appearance of every Jedi in the Star Wars canon.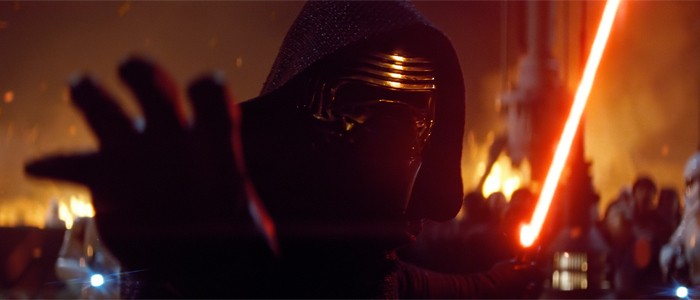 If you're a Chrome user and you're looking to avoid as many Star Wars: The Force Awakens spoilers as possible, a new extension for the browser will help you do just that. The Star Wars Spoiler Blocker was developed by JitBit and is available now in the Chrome web store. How does it work? Well, it "blurs a page if Star Wars: The Force Awakens spoilers are detected." However, after some usage, Mashable found out that it went a little overboard and just blocks almost everything Star Wars related, so it may not be all that reliable, unless you're trying to be a Star Wars hermit.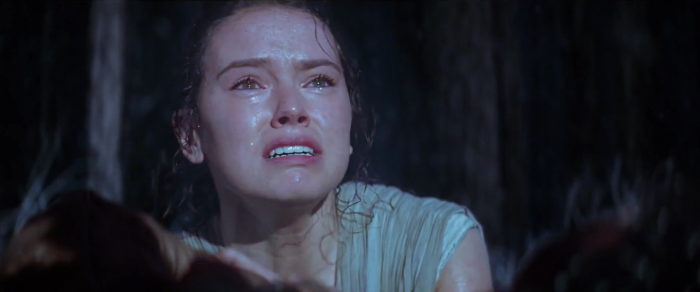 A Fox News reporter who made a joke about Star Wars has been getting death threats, but she won't apologize for something that people need to just let slide. There are plenty of people who don't like what you like, and you don't have to threaten their lives because of it. This is why we can't have nice things. Anger leads to hate, hate leads to suffering, and all that jazz. [National Review]
A new Omaze charity campaign in conjunction with Star Wars: The Force Awakens has kicked off and this time you can win a trip to the premiere of the movie. All the money donated for a chance to win the prize goes to benefit some amazing charities, so help some people out and maybe get a cool trip. And watch until the very end of the video for a little Luke Skywalker tease.
That's all for this edition of Star Wars Bits. Stay tuned for more soon.