28 Movies To Watch During Thanksgiving Weekend 2015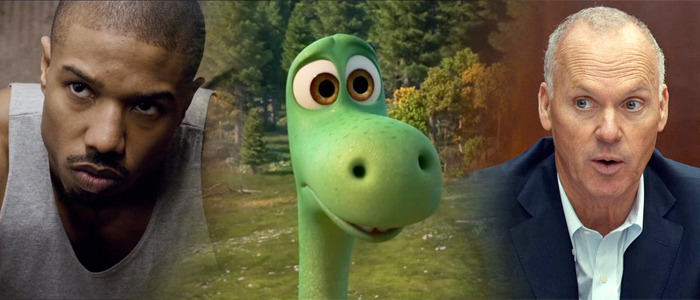 Thanks to the magic of Thanksgiving, this week is a little shorter than all the rest, leaving us free to stuff our faces full of turkey and enjoy plenty of good movies. And since it's a holiday weekend, you'll probably be looking to escape the house for a few hours just so you don't have to hear your family argue about politics. Or maybe you want to get everyone out of the house so you can enjoy a movie as a family.
Well, we've got you covered for a variety of cinematic occasions with a list of 28 movies to watch this Thanksgiving, and some of them you can even enjoy from the comfort of your own home.
Index
Our selection of 28 Thanksgiving movies is broken up into five sections: Family Films, Oscar Contenders, Dramas (Mostly) for Adults, Comedy, Action & More and Indies. Not all of the films are new this weekend, and (especially with older or more obscure titles) we can't guarantee that all of them are playing at a theater near you. But whether you're looking to spend the entire weekend in a theater alone, or only have time for one quick jaunt with the entire family, we should have something for you.
Family Films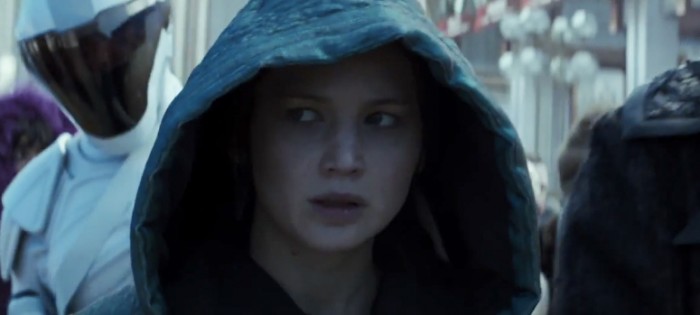 The Hunger Games: Mockingjay – Part 2 – Since it's only been about a week since the finale of The Hunger Games franchise hit theaters, there's a good chance that some people in your family haven't seen this one yet. Since the book series is so popular, and so is Jennifer Lawrence, you're likely to have someone in the family who wants to go to the theaters to finish the games. This one tests the limits of PG-13 in its intensity though, so beware of that if you're taking some little ones.
Rating: PG-13 for intense sequences of violence and action, and for some thematic material
Availability: In theaters everywhere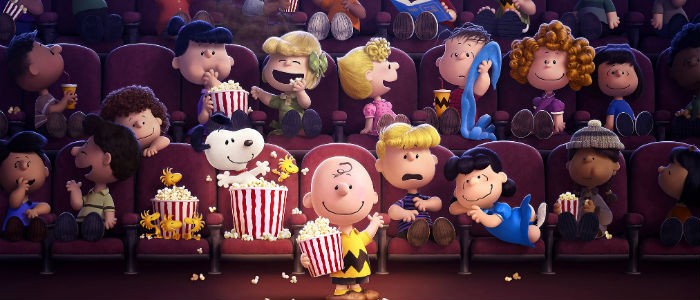 The Peanuts Movie – It's the only G-rated film out in theaters right now, so if you're looking for the kind of movie that's perfect for grandparents and parents who grew up with Charlie Brown, or just something with bright colors and kid characters to keep your rugrats entertained outside of the house for a bit, then this is your best bet. You can't go wrong with Snoopy and the gang, and you just may enjoy it yourself since it has an 85% on Rotten Tomatoes.
Rating: G
Availability: In theaters everywhere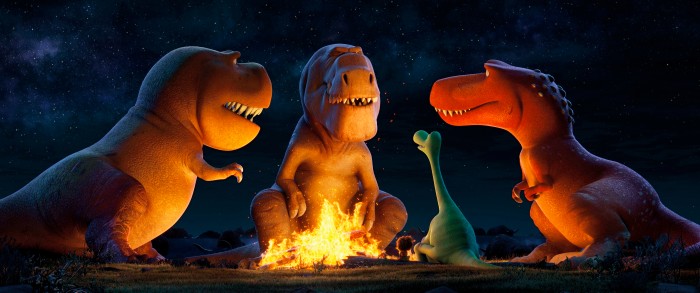 The Good Dinosaur – Another great option for adults and kids alike, Pixar's latest offering goes back millions of years to an alternate reality where dinosaurs weren't destroyed by a giant asteroid that hit Earth. We follow a little apatosaurus named Arlo who must learn to face his fears when he gets separated from his family. It's a touching, uplifting story for the whole family, so make sure you bring some tissues for the tears that will eventually come out of your face.
Rating: PG for peril, action and thematic elements
Availability: In theaters everywhere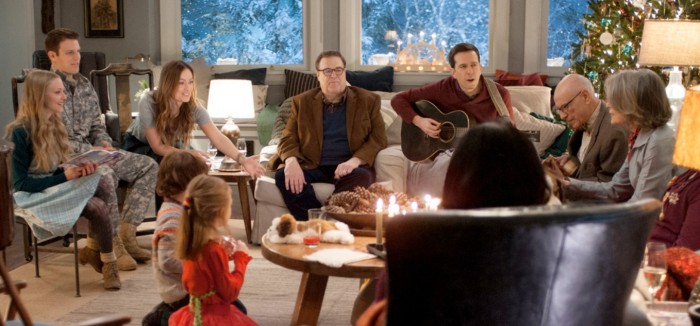 Love the Coopers – If you've got a family who doesn't really have any little ones to satisfy, but you've got some adults who aren't necessarily up for some drama, Love the Coopers should do the trick. Olivia Wilde stars in what is this year's family Christmas comedy that deals with the trials and tribulations of not being able to choose your relatives. This one doesn't have a great Rotten Tomatoes score at 21%, but I've heard that it's pretty charming nonetheless thanks to Wilde. And with a cast that includes Diane Keaton, John Goodman, Anthony Mackie, Amanda Seyfried, Ed Helms, June Squibb and Marisa Tomei, you're bound to find someone you like in it.
Rating: PG -13 for thematic elements, language and some sexuality
Availability: In theaters everywhere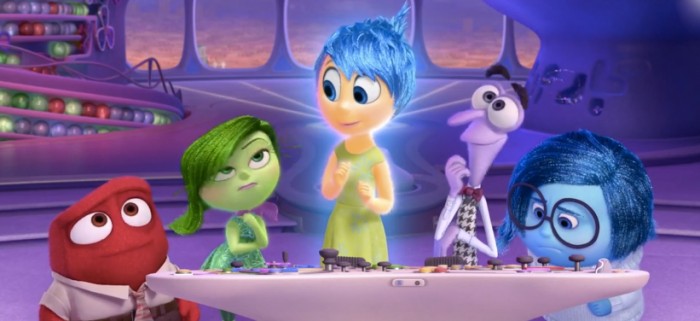 Inside Out – Pixar's summer release is a funny, beautiful tale of growing up and dealing with the complicated emotions inside your head. After seeing this one a couple times, it quickly rose up to be my second favorite Pixar movie of all-time (behind The Incredibles), and I haven't met a single soul who didn't love it. Honestly, it's better than The Good Dinosaur if you don't feel like heading to the theaters, just pick this one up to watch at home.
Rating: PG for mild thematic elements and some action
Availability: Blu-Ray, DVD and VOD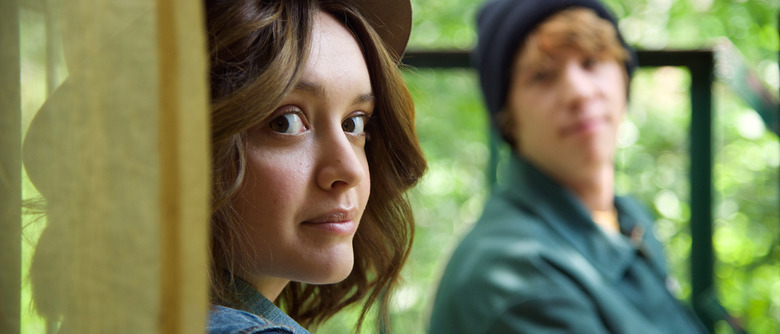 Oscar Contenders
Trumbo – Bryan Cranston already has plenty of love fom the Emmys, but now he's gunning for an Oscar with this true story about the Blacklisted screenwriter Dalton Trumbo who was locked out of Hollywood because of suspicions that he was a Communist. But that didn't stop him from writing movies for the big screen. It seems Cranston delivers quite the performance in the lead role, but he's also surrounded by the likes of John Goodman, Helen Mirren, Michael Stuhlbarg, Elle Fanning and Louis C.K. For anyone who loves tales about old Hollywood, this is your ticket.
Rating: R for language including some sexual references
Availability: In theaters everywhere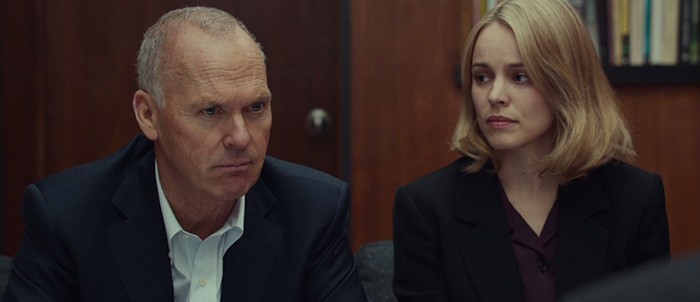 Spotlight – For a good whistleblowing story, it doesn't get much bigger than that of the Boston Globe exposing the seedy underbelly of sexual abuse in the Catholic Church. An all-star cast including Mark Ruffalo, Michael Keaton, John Slattery, Rachel McAdams, Liev Schreiber and Stanley Tucci brings this true story of bold journalism against the frustratingly corrupt. This one may not be for those religiously conservative family members if you don't want to start an argument, but it's definitely some solid drama.
Rating: R for some language including sexual references
Availability: In limited theaters, check your local listings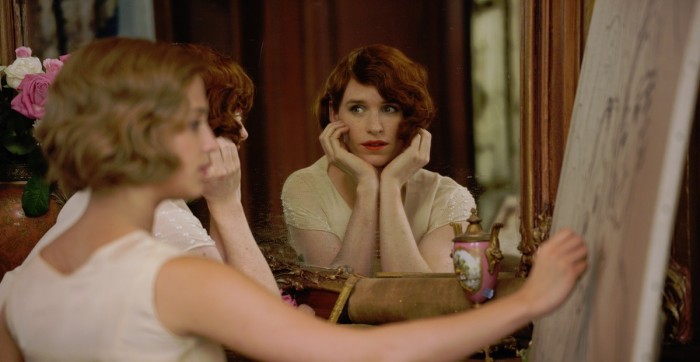 The Danish Girl – Eddie Redmayne may be looking to snag two Oscars for Best Actor two years in a row with his latest turn in this tale of a transgender pioneer. The Theory of Everything stars plays Einar Wegener, one of the first people to undergo a sex-change operation to become a woman. If you watch the trailer, this is undoubtedly an Oscar caliber performance that Redmayne is getting plenty of buzz for this season.
Rating: R for some sexuality and full nudity
Availability: In limited theaters, check your local listings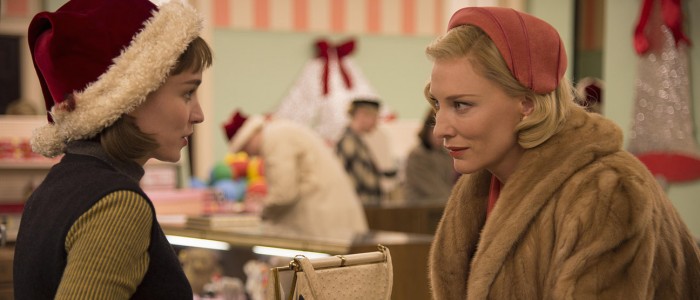 Carol – If infidelity and lesbian relationships are likely to stir up your family, then you may not want to take them to see Carol. But if you don't check out this movie with the family, it's worth seeing by yourself if only for the stirring performance from the magnificent Cate Blanchett and co-star Rooney Mara. The setting of 1960s New York makes for a beautiful environment to see this relationship blossom. Read our review from AFI Fest right here.
Rating: R for a scene of sexuality/nudity and brief language
Availability: In limited theaters, check your local listings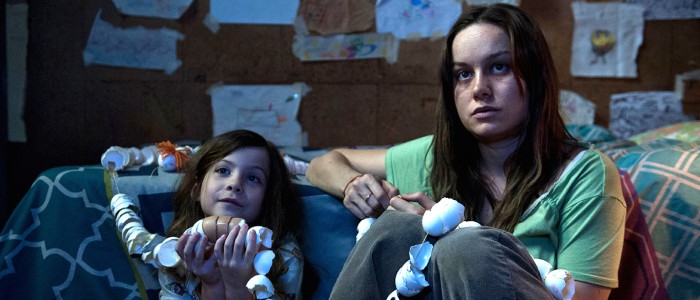 Room – A breakout hit from the Toronto International Film Festival, this adaptation of the best-selling novel of the same name looks to make Brie Larson a star. The young actress gives a breakthrough and career-defining performance as a young woman held in captivity for years along with her young son Jack. But everything changes for both of them when the make it outside and must adapt to life outside of what the two have called Room, not home, for so long.
Rating: R for language
Availability: In limited theaters, check your local listings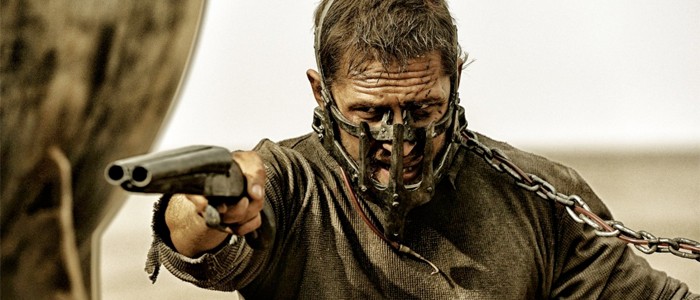 Mad Max: Fury Road – All right, we don't know if this will actually end up being a serious Oscar contender, but this movie is so damn spectacular and gorgeous that we just want to make sure you see it. If anyone in your family hasn't seen it, sit them down and give them joy this Thanksgiving by taking them to the Wasteland.
Rating: R for intense sequences of violence throughout, and for disturbing images
Availability: Blu-Ray, DVD and VOD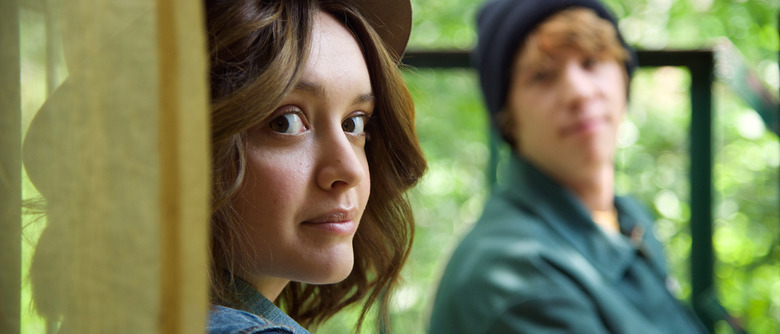 Drama Picks for the Adults
Creed – If the reviews are any indicator, we finally have a worthy successor to Rocky after nearly 40 years. Michael B. Jordan plays the son of Apollo Creed, anxious but apprehensive to take on the family name as he sets out to follow in his footsteps in the boxing ring. With the help of Rocky Balboa (Sylvester Stallone), who may need some help himself, the young Creed may be the next greatest contender, and this movie may be the best follow-up to the Best Picture winning boxing drama yet.
Rating: PG-13 for violence, language and some sensuality
Availability: In theaters everywhere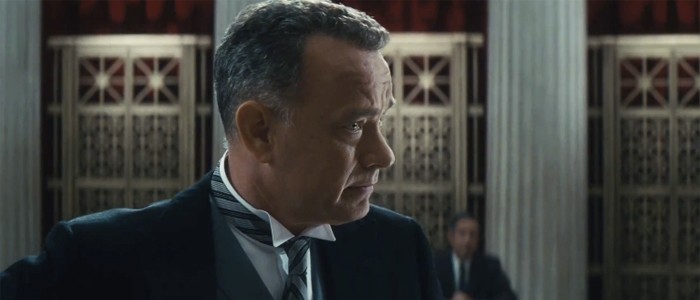 Bridge of Spies – When Steven Spieberg and Tom Hanks team up, it's time to pay attention, and Bridge of Spies is no different. The drama feels like it's from another era, and not just because it's set during the Cold War. Instead, this has a real classic Hollywood feel to it, almost like a Mr. Smith Goes to Washington kind of vibe, with Hanks making great use of his modern day Jimmy Stewart profile. This is a good one to see with your parents or even grandparents.
Rating: PG-13 for some violence and brief strong language
Availability: In theaters everywhere, for the most part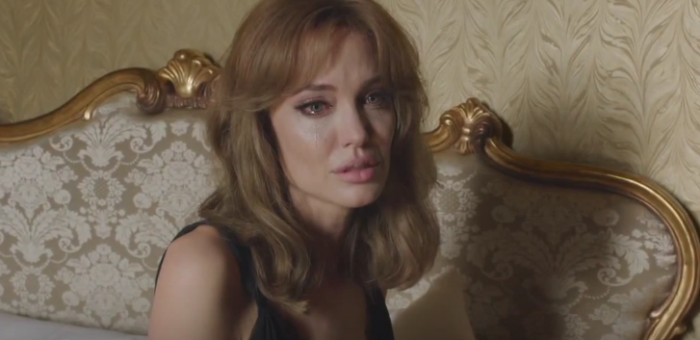 By the Sea – Brad Pitt and Angelina Jolie are one of Hollywood's favorite celebrity couples, but if you find yourself liking their happy little marriage, then this story of love on the rocks may not be for you. Pitt and Jolie play a couple on vacation, struggling to stay together. With 28% on Rotten Tomatoes, this one isn't getting much critical acclaim, but if you're Pitt/Jolie (the latter also directs this one) fans then you might want to seek it out if it happens to be playing near you.
Rating: R for strong sexuality, nudity, and language
Availability: In limited theaters, check your local listings
Brooklyn – It's always nice to have a little love during the holidays, and this Sundance selected romance starring Saoirse Ronan looks like a wonderful romance. The story follows a young Irish immigrant woman who feels homesick until she meets an intriguing American man to fall in love with. But when trouble back in Ireland calls her home, she finds that there might be love waiting for her there too.
Rating: PG-13 for a scene of sexuality and brief strong language
Availability: In limited theaters, check your local listings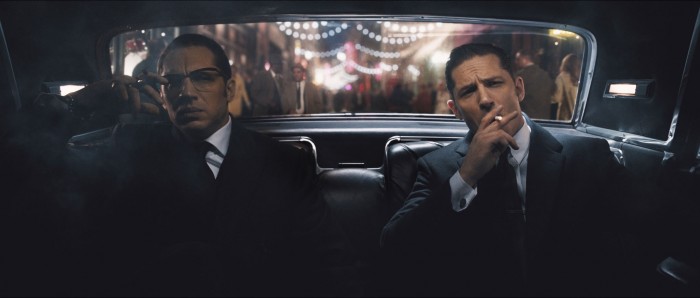 Legend – Tom Hardy pulls double roles as infamous twin gangsters Reggie and Ronnie Kray, two of the most notorious criminals in British history. That's really all we should have to say to get you interested in seeing this one. Double the Hardy, double the fun.
Rating: for strong violence, language throughout, some sexual and drug material
Availability: In limited theaters, check your local listings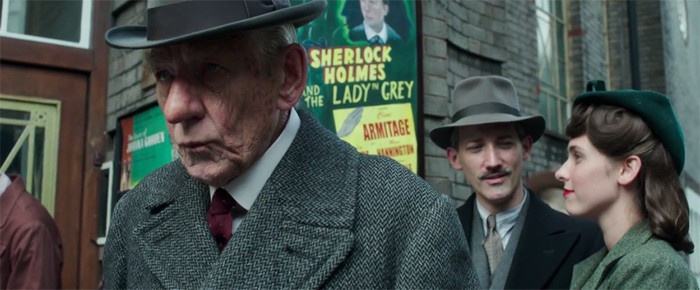 Mr. Holmes – You might be in love with Benedict Cumberbatch as Sherlock Holmes, but why not check out a much different version of the iconic literary detective brought to life by Ian McKellen. This version of Holmes is retired, old and losing his memory. As he struggles to recollect the details of his final case in an effort to clear up an exaggerated story written by his colleague Dr. Watson, he mentors a young boy who shows promise of being another great detective mind. It's quite the lovely, fascinating little drama.
Rating: PG for thematic elements, some disturbing images and incidental smoking
Availability: Blu-Ray, DVD and VOD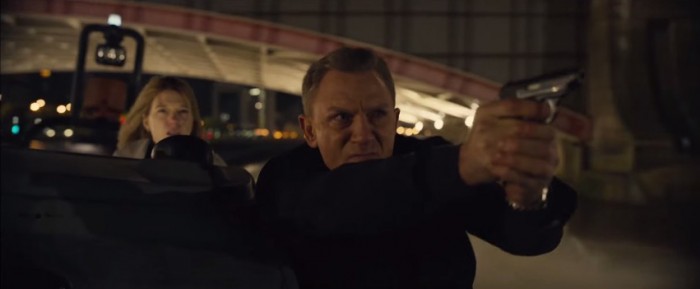 Comedy, Action and More
Spectre – The latest adventure from James Bond has been in theaters for a a few weeks now, but if you haven't had the time to see it, then Thanksgiving weekend is prime time to catch up with 007. It doesn't measure up to Skyfall, but for those in your family who love old school James Bond, they'll find some things to like about Spectre, even if it's a bit long. But hey, more time in the theater is less time having to deal with arguing family members.
Rating: PG-13 for intense sequences of action and violence, some disturbing images, sensuality and language
Availability: In theaters everywhere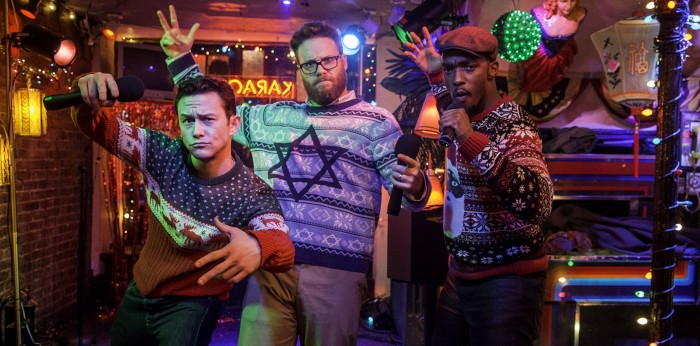 The Night Before – If Love the Coopers isn't your kind of comedy and you're not afraid of getting raunchy around the holidays with, then you should spend on epic Christmas night with Seth Rogen, Anthony Mackie and Joseph Gordon-Levitt as three friends who decide to have one more crazy celebration at a party they've been hunting for years. Michael Shannon is a scene stealer and there are a couple great cameos to enjoy as well.
Rating: R for drug use and language throughout, some strong sexual content and graphic nudity
Availability: In theaters everywhere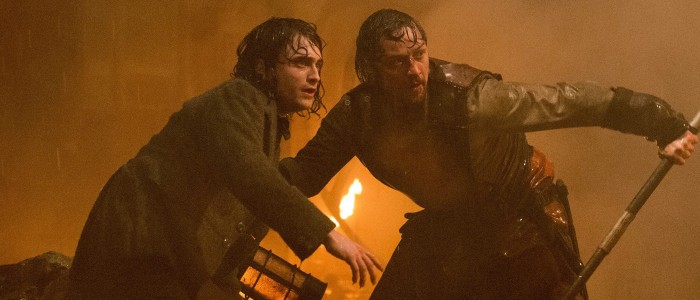 Victor Frankenstein – It's the one movie where you can see Professor X (James McAvoy) and Harry Potter (Daniel Radcliffe) on screen making a classic movie monster come to life. Of course, it looks totally strange in its execution, but with a script from Max Landis, it just might be worth seeing just for how weird it's clearly going to be in tone and execution.
Rating: PG-13 for macabre images, violence and a sequence of destruction
Availability: In theaters everywhere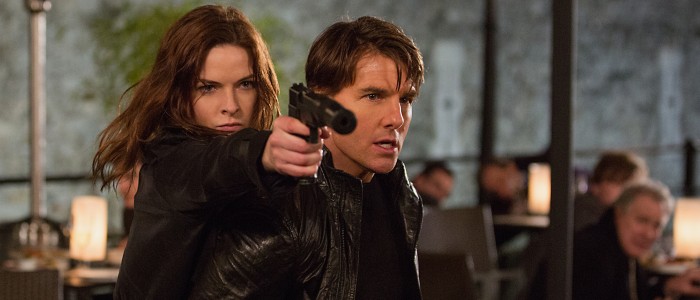 Mission: Impossible – Rogue Nation – Some people aren't James Bond fans, but those people might find a lot to enjoy about the surprisingly great Mission: Impossible – Rogue Nation. Despite rumors of trouble behind the scenes getting an ending to the movie, this delivers in the best way possible. The action is great, the story is fun, Tom Cruise and Rebecca Ferguson are electric and it's one of the best times I've had at the movies all year.
Rating: PG-13 for sequences of action and violence, and brief partial nudity
Availability: Digital Download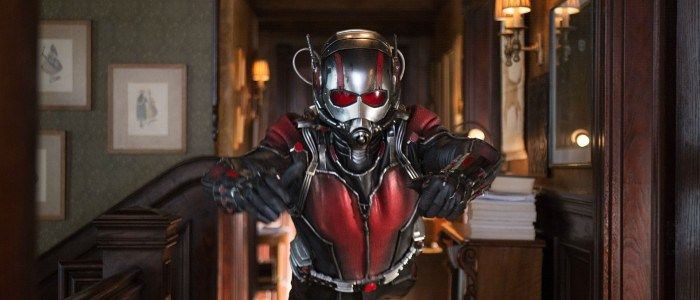 Ant-Man – Perhaps the most small scale movie Marvel Studios has produced yet, this is a refreshingly isolated flick to follow the massive sequel The Avengers: Age of Ultron. Proving he has what it takes to be a superhero, Paul Rudd is fantastic as Scott Lang, and Michael Douglas adds weight to the proceedings in all the right places. Plus, we get the makings of a promising female hero on the way with Evangeline Lilly as Hope van Dyne, destined to become The Wasp.
Rating: PG-13 for sci-fi action violence
Availability: Digital Download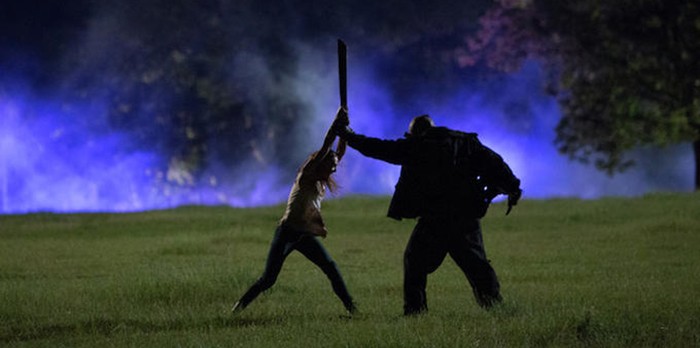 The Final Girls – It's easy to crave a little horror around Thanksgiving because slicing the turkey just brings grizzly images into your head. So you might want to have a little fun with the genre with the horror comedy The Final Girls. It's Back to the Future, Friday the 13th and Last Action Hero rolled all into one, and it has a surprising emotional core that just might pull at your heartstrings. Plus there's a great cast here that includes Malin Akerman, Taissa Farmiga, Thomas Middleditch, Nina Dobrev, Adam DeVine and more.
Rating: PG – 13 for horror violence, some crude and sexual material, language and drug use
Availability: Blu-ray, DVD and VOD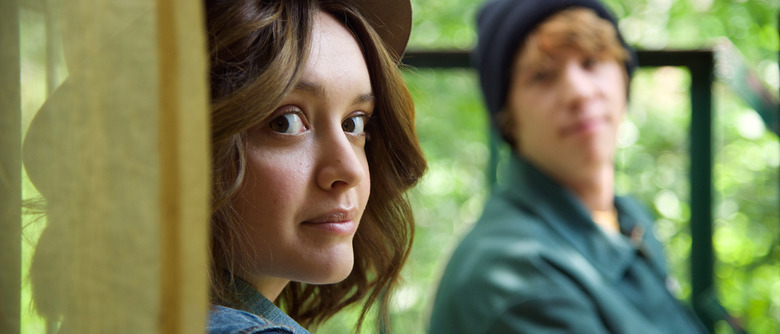 Indies
Me and Earl and the Dying Girl – You just might need a good cry to yourself once the family leaves after Thanksgiving dinner and leftovers are gone, and this Sundance selected adaptation of the novel of the same name should get the job done. Sure, it uses cancer to invoke sadness, but there's something special about this one thanks to the performances by Thomas Mann, RJ Cyler and Olivia Cooke. Plus there are some great treats for any cinephile who loves the Criterion Collection.
Rating: PG-13 for sexual content, drug material, language and some thematic elements
Availability: Blu-Ray, DVD and VOD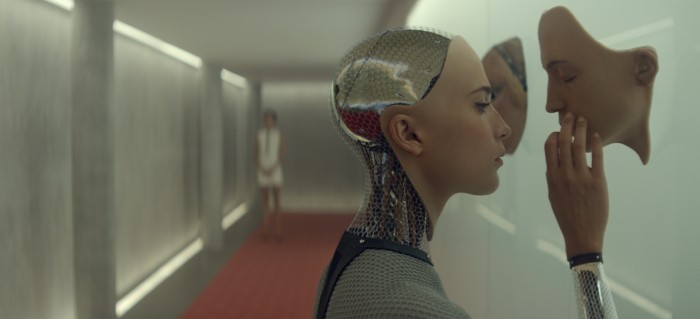 Ex Machina – Easily the best sci-fi thriller of the year, this movie proves that Alicia Vikander is going to be a huge star. Plus, it's the only place you can see Domhnall Gleeson and Oscar Isaac together before Star Wars: The Force Awakens hits theaters next month. This thriller is smart, provocative and will make you fear for the future of artificial intelligence. It should be an Oscar contender, but sadly it probably won't be.
Rating: R for graphic nudity, language, sexual references and some violence
Availability: Blu-Ray, DVD and VOD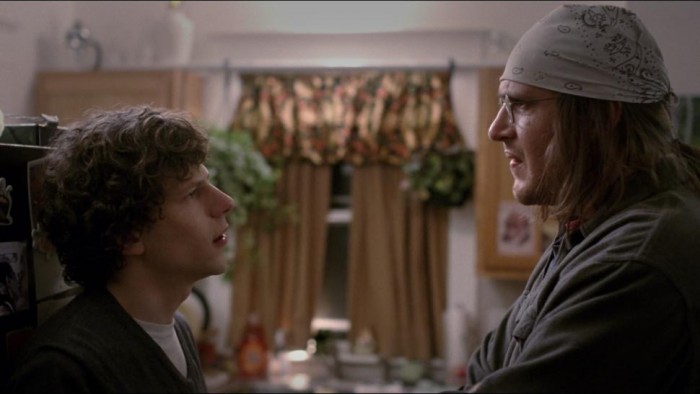 The End of the Tour – You might be used to Jason Segel as the funny guy, but in this story about author David Foster Wallace, he shows some impressive and subtle dramatic chops. The story follows the five-day interview between Rolling Stone reporter David Lipsky (Jesse Eisenberg) as he interviews Wallace shortly after the 1996 publication of the author's groundbreaking novel, Infinite Jest. Segel deserves an Oscar nomination for this, but sadly it doesn't seem likely that he'll get it, so just see the movie and tell your friends about it.
Rating: R for language including some sexual references
Availability: Blu-ray, DVD and VOD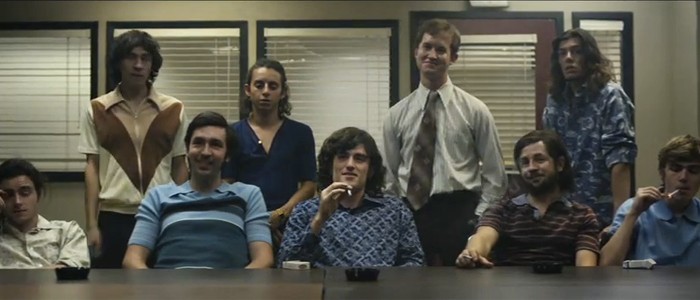 The Stanford Prison Experiment – Based on the famous behavioral experiment of the same name, this couldn't be a more timely drama to show how authority can cloud our minds and change good people for the worse. Featuring a fantastic cast that includes Michael Angarano, Ezra Miller, Moises Arias, Nicholas Braun, Thomas Mann and Billy Crudup putting the whole experiment together, this is a must-see for these turbulent times, and it just might spark some good discussion with the reasonable members of the family.
Rating: R for language including abusive behavior and some sexual references
Availability: Blu-Ray, DVD and VOD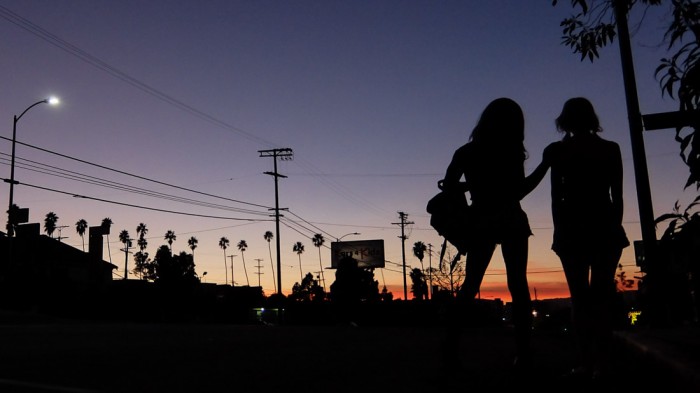 Tangerine – Want to see what a movie looks like that was shot entirely on an iPhone? That's exactly how this lively indie was made, and it just so happens to take place at Christmas. But this isn't exactly a family friendly tale as it follows a couple of transgender prostitutes, one of which is looking for her pimp/boyfriend who she hears has been cheating on her. The two galavant around Los Angeles and stir up some trouble. This probably isn't one to whip out around the more conservative members of your family, but if you've got time to yourself, check it out.
Rating: R for strong and disturbing sexual content, graphic nudity, language throughout, and drug use
Availability: Blu-Ray, DVD and VOD, also Netflix in December
***
That should be enough to hold you movie maniacs over this Thanksgiving weekend. All of us will definitely be hitting the theater once or twice this weekend, in addition to unbuttoning our pants and lounging around the couch watching whatever we can get our hands on after dinner is through. From all of us here at /Film, we hope you have a Happy Thanksgiving!