This Week In Trailers: Killing Them Safely, Rolling Papers, Starship Christmas, In Jackson Heights, Snervous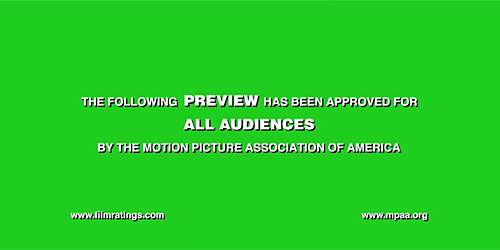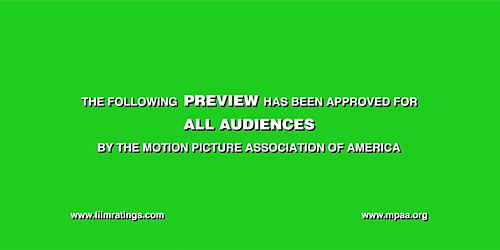 Trailers are an under-appreciated art form insofar that many times they're seen as vehicles for showing footage, explaining films away, or showing their hand about what moviegoers can expect. Foreign, domestic, independent, big budget: What better way to hone your skills as a thoughtful moviegoer than by deconstructing these little pieces of advertising? This week we find out if anyone reading this has a heart condition, stand in wonderment at Tyler Oakley, see a young Han Solo team up with Finn, stand at the perimeter for the debate surrounding marijuana, and bask in the glow of a new Frederick Wiseman documentary.Killing Them Safely Trailer
Fact: It would take me about sixty seconds to get to the Taser International headquarters from my office. It's a bit of a spectacle as a building, with its glass exterior and its multiple story high, head-to-toe photographs of imposing characters who don their weaponry. It's truly a sight.
Much has been ballyhooed by those who say it's one of the best non-lethal forms of defense on the market, and it certainly has been used to a great degree in comedies as a nice go-to gag, but director Nick Berardini seems to think otherwise. This is a crafty trailer that gets its point across without being overpowering with just a focus on the noise the weapon makes when it's discharging. Front loaded, as well, are the festivals it has played at and the pull-quotes that have lauded its merits. Even before we're down a path of finger pointing we're already primed for something special. This is a tight, focused trailer that uses something closer to visual judo than anything else.
Rolling Papers Trailer
I've tried using weed exactly twice in my adult life. Both times, it did nothing to me.
Yes, perhaps I wasn't "doing it right" or I'm such a noob that I didn't know the nuances of how you're supposed to ingest it but I do know that this is a substance that should be allowed the same regulation and availability as alcohol and tobacco. What I see in director Mitch Dickman's trailer is a nice blend of what this issue has stirred up in the public's consciousness regarding the drug's effects on themselves and society but of that old chestnut about how the newspaper industry is looking for relevancy in this fragmented, digital landscape. I'm actually curious, more than anything else, about how the narrative is going to unfold because there isn't much in the way of a huge dramatic arc other than the feds having the ability to shut everything down. Aside from that, though, the trailer does what it needs to and doesn't overstay its welcome.
Starship Christmas Trailer
You're (sorta) seen this before.
We've featured Keith Anthony-Brown last year for his amazing short for his work in 2014's Lucasfilm Backyard Filmmaking Contest and he's back again this year, this time as the winner of the London award. I don't know why I'm so damn tickled at these kinds of things but it's funny, it's smart, and it genuinely shows you what can happen when you just soften your focus about what's possible and then let your imagination meet your abilities. There's ingenuity and creativity here that rivals what some people are making with their hands and with live people. Shows like Robot Chicken have been proving that out for years but, here, in a space that feels somewhere between a hallucinatory fever dream and something that looks cooked up by a 13 year-old with access to digital editing software it just feels oh so right. Love it.
In Jackson Heights TrailerFrederick Wiseman is back again.
For some of you have seen and appreciated the four hour epic that was At Berkeley you can understand my giddiness at the next project that Wiseman was going to put out and this doesn't look like it will disappoint. What really is at the center for the appreciation of Wiseman's work is how detached he is from the subject matter. Now, this doesn't mean that he's not getting involved with it but there is perhaps one of the best paradoxes there is for a documentary filmmaker like him and that is he can understand a moment, capture it, frame it, but leave it to us to project our own interpretations on it. There are specific moments he cares to show but life's little dramas are so deliciously rendered here in the trailer that you wonder what it is that it's selling and it's completely obvious: distance. Distance to the moment but not the moment itself. He has captured it, cleaned it, and laid it out to be consumed. This trailer is exactly what I would come to expect. It eschews every single marketing effort to package it, compartmentalize it, and make it more attractive but that's not Wiseman, nor should it be. A singular delight.
Snervous Trailer
I am only tangentially aware of who Tyler Oakley is. And, what I realize as I watch this trailer is that this is a situation of fish meeting barrel meeting gun. There is an obvious audience for this, it isn't me, yet I cannot look away.
Director Amy Rice took the role of director to document Oakley doing what he does but I'm not affording this the kind of latitude I gave Katy Perry: Part of Me as that was actually good and this just looks like a polished EPK that has all the nutritional value of a hot Krispy Kreme. All we get here is the wonderfully saccharine and obnoxious platitudes of a guy who has found success as a YouTube celebrity. God love him, he's doing positive things, and the trailer says as much so we do get a real look at the man behind the onesie pajamas, but the totality of the trailer just comes off as something that is really about building the brand for someone who is well on his way to entering the hearts and minds of teens everywhere. And, to put another marketing metric out there, where some trailers fight for a thousand, tens of thousands of views, this one is quickly approaching a million all on its own. The fragmentation of media consumption has nearly assured us that this will be devoured by a fanbase ravenously waiting for entertainment like this. Joy.
Nota bene: If you have any suggestions of trailers to possibly be included in this column, even have a trailer of your own to pitch, please let me know by sending me a note at Christopher_Stipp@yahoo.com or look me up via Twitter at @Stipp
In case you missed them, here are the other trailers we covered at /Film this week: