'Lost In Space' Series Remake Lands At Netflix, Neil Marshall To Direct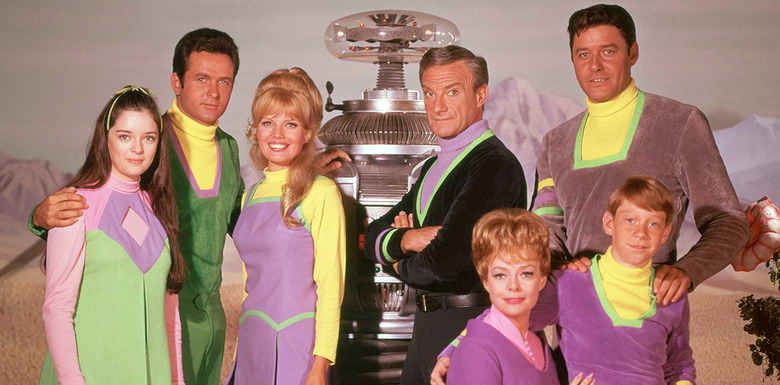 We may receive a commission on purchases made from links.
It's been over a year since we heard that the classic 1960s sci-fi series Lost in Space was getting a TV remake from Dracula Untold writers Matt Sazama and Burk Sharpless, but since then we haven't heard of any progress on the project. But that changes today as the series remake has landed at Netflix, arguably the best place for a series like Lost in Space to go so it doesn't have to contend with all the rigmarole of network television.
Deadline has word on the Lost in Space remake heading to Netflix as the series is being written for a presume straight-to-series order. The project, which caused a bidding war, is still early in development, and the basic story isn't changing things up drastically from the original series. We'll still follow a young explorer family (and presumably a stowaway) from earth lost in an alien universe and the challenges they face in staying together against seemingly insurmountable odds.Neil Marshall (The Descent, Game of Thrones) will executive produce is also supposed to direct at least the first episode. Other executive producers include writers Sazama and Sharpless along with Marc Helwig of Legendary TV-based Applebox and Kevin Burns of Synthesis Entertainment. The latter has been passionate about Lost in Space for years, even trying to get an NBC reboot off the ground that never came together.
The new series is described as being an epic but grounded science fiction saga, so it likely won't get too wild as far as the outlook of the future goes. When you look at the 1965 series which took place 32 years in the future in 1997, their glimpse at the future was full of ray guns, goofy spaceships, and now cartoonish robots.
If you're not familiar with the original show (which was just released in its entirety on Blu-Ray for the show's 50th anniversary), here's the opening credits, complete with a theme composed by John Williams:
Knowing what we do about the advancement of technology, I can't imagine we'll get something so drastically different from our own culture today when the new Lost in Space comes together.
However, this won't be the first time we'll see the classic series updated. Lost in Space was brought to the big screen back in 1998 with a setting that took us 50 years into the future when Earth was being destroyed by pollution and pinned its hopes to the Robinson family finding a new planet for us to call home. As a kid, despite having no relationship with the original series, I was obsessed with this movie and watched it over and over again. But I absolutely admit now that it's a pretty bad movie, even with William Hurt and Gary Oldman on board.
The original series lasted for three seasons made up of 83 episodes, with the rising cost of production and dropping ratings bringing about its eventual demise. The film remake was intended to be a new franchise, but the first film didn't perform well enough to warrant a sequel. But now with a new version set up at Netflix, if all goes well we could see the Robinson family's adventures continue for longer. Stay tuned to see how the project develops.
Are you interested in a Lost in Space remake?