Cool Stuff: Matt Taylor's Glow In The Dark 'Attack The Block' Poster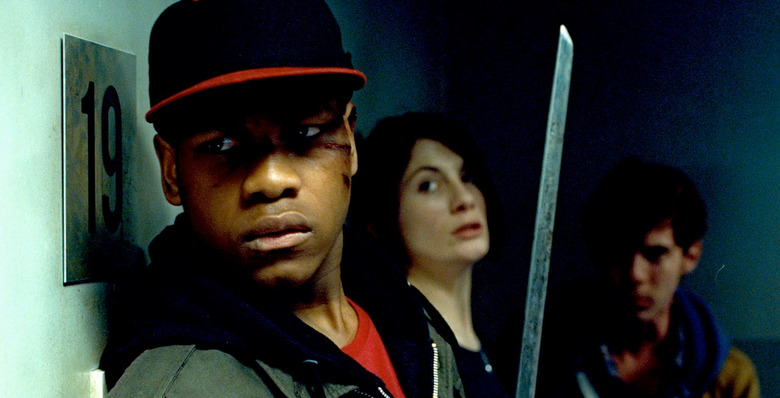 If you're anxious to see how John Boyega fares as one of the new heroes in Star Wars: The Force Awakens, you might want to check out the film that really got us to pay close attention to the young British actor: Attack the Block.
Written and directed by Joe Cornish, the movie is a perfect blend of contemporary style and classic monster movie tropes as an alien invasion wreaks havoc in the hood in South London with a young street gang doing whatever they have to in order to survive. And now Matt Taylor has paid tribute to the movie with an awesome Attack the Block poster that is now available for purchase. Check it out below!
Here's Matt Taylor's Attack the Block poster from Vice Press: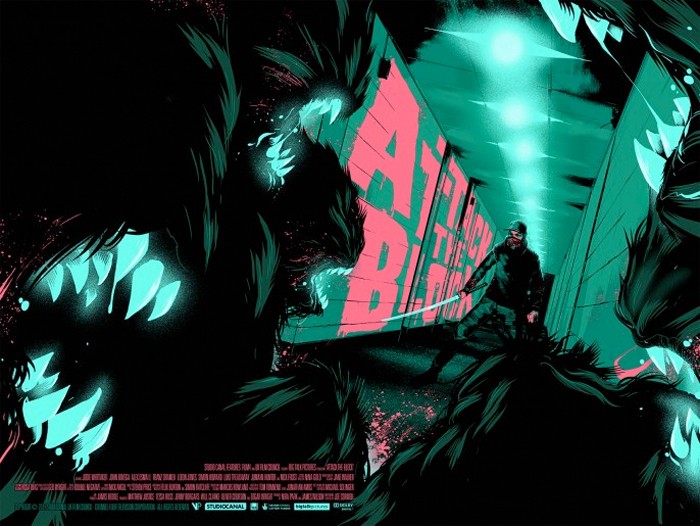 Vice Press is a newer company on the poster scene, and they're based out of the United Kingdom. The price of the poster is listed at £30, which is nearly $46 in American money. The screen print measures 24x18 inches with an edition of 185 and there's even a layer of glow-in-the-dark ink for all those fluorescent blue spots on the print.
We've been seeing Boyega swing a lightsaber a bit in the new TV spot for Star Wars: The Force Awakens, and you get to see plenty of his potential as a swordsman as he slices and dices those dark, hairy aliens with glowing teeth in Attack the Block. If for some reason you haven't watched the movie (which also stars Nick Frost), go out of your way to do it before you see The Force Awakens, but beware that this is not a movie for kids, because there's a lot of blood and swearing that won't sit well with parents.