Rumor: 'Justice League Dark' Director Shortlist Focuses On Rising Horror Filmmakers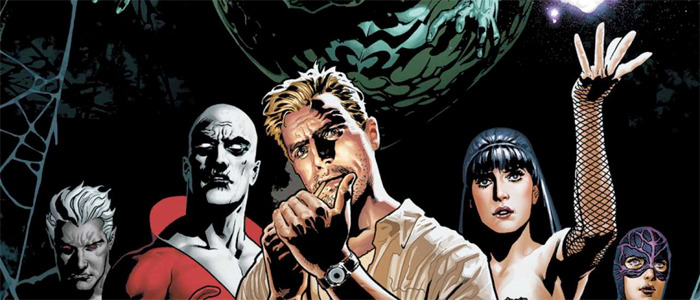 Comc book fans who were looking forward to seeing Justice League Dark hit the big screen with director Guillermo del Toro behind the camera had their hearts broken when the filmmaker stepped away from the project over the summer. Since then, Mad Max: Fury Road director George Miller was rumored to be offered the job, but he has chosen not to be involved as well. Now a new rumor gives us a couple more options for a potential Justice League Dark director.
As of now, Evil Dead remake director Fede Alvarez and Big Bad Wolves directing duo Aharon Keshales and Navot Papushado are said to be the top contenders for the job, which gives us a good idea of what kind of tone Warner Bros. might be going for with this supernatural comic book adaptation.
This latest rumor comes from JoBlo, who is usually pretty reliable with these kind of scoops. But we have to remember that this is merely a shortlist, and that does not mean that either Alvarez or Keshales & Papushado are the only possibilities to direct the movie. But since both have a firm foot in the horror genre with a darker style, we at least know that the studio isn't looking to lighten things up just to make it more appealing.
Alvarez is in post-production on his recent film A Man in the Dark while Keshales & Papushado don't yet have a new project lined up, their last work being on a segment in The ABCs of Death 2. So both candidates have a clear slate to take on the project as soon as possible. Given the choice, I'd go with Alvarez, mainly because I thought the Evil Dead remake was actually a solid update of the revered cult classic from director Sam Raimi, and I'm a little bummed we'll never see those universes collide.
Warner Bros. certainly seems to be keen on getting this project off the ground sooner than later since just yesterday brought rumors of potential casting with Colin Farrell as Constantine, Ron Perlman for Swamp Thing, Ewan McGregor  for Jason Blood/The Demon, Monica Bellucci as Madame Xanadu and Ben Mendelsohn as the villain Anton Arcane. Again, those names are all just rumored at this point, and they all seem like tall orders for a more obscure comic book property that has all sorts of risks.
As of now, there are rumblings that Warner Bros. wants to start shooting in early 2016, but we'll see if the project comes together quickly enough to get off the ground by then.