Edgar Wright Heads To The Shadows With First Animated Film At DreamWorks Animation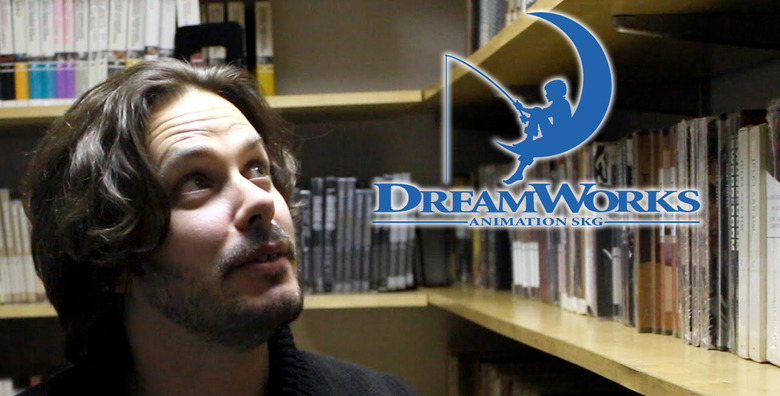 We may receive a commission on purchases made from links.
Director Edgar Wright has been a feature filmmaker for about 11 years now, and in that time he's delivered four outstanding films with near-flawless screenplays, tight editing and visuals that truly use the medium of film to its full potential. Knowing what he's pulled off in the live-action realm with Shaun of the Dead, Hot Fuzz, The World's End and Scott Pilgrim vs the World, I've always wanted to see what he can do in animation, and now we'll get to find out.
The Wrap has learned that Wright has signed on to direct and co-write his first animated feature film for DreamWorks Animation. At this time details are scarce, but the movie reportedly focuses on a concept involving shadows, and it seems to have loose ties to a project that DWA was developing awhile back.
You might remember that DWA was previously working on a project called Me & My Shadow which followed the world's most boring human, Daniel (Josh Gad), and his bored shadow (Bill Hader), who longs for a more exciting life. Suddenly, events in the shadow world put Daniel's life in danger, so his shadow must break the rules and take control of his person, putting them both on an adventure to stop a shadow villain and his plans to invade the human world. But the project was delayed several times and its future has remained uncertain for some time now.
And while that concept sounds like it would be something great for an Edgar Wright animated movie, this new project will supposedly take an entirely different approach to shadows. Whatever the new story is, Wright will be working on it with David Walliams, best known for Little Britain and children's books such as Grandpa's Great Escape and Gangsta Granny (seriously, those are the names of some his books, and they look wonderful).
DreamWorks Animation's co-presidents of feature animation, Bonnie Arnold and Mireille Soria said:
"Edgar will spearhead a new approach to this fascinating concept and we're ecstatic to have him onboard as director along with David as co-writer. We've always been intrigued by a film concept involving shadows, and now with Edgar's signature comedic style and abilities as a natural storyteller, audiences will be treated to a truly captivating and energetic tale."
Considering we haven't seen much from Me & My Shadow beyond the first look promo poster back in 2012, we won't really know if Wright's project will be borrowing any elements from that story or not, but just the prospect of Wright working in animation is enough to get me excited no matter what, and the filmmaker couldn't be any more thrilled:
"My first endeavors in film-making as a teenager were in animation, so it was hugely intriguing to get a call from DreamWorks Animation about potentially directing. When the Shadows concept was suggested to me, I could see the poster, the title sequence and pretty much the whole movie. It's a blast writing this and to have one of my oldest friends in comedy, David Walliams, along for the adventure is a thrill."
But first, Wright is preparing to shoot his next live-action film, an action crime thriller called Baby Driver with Ansel Elgort, Lily James, Jamie Foxx, Jon Hamm and Kevin Spacey starring. Wright is one of those filmmaker who immediately has my attention no matter what he's working on, so I can't wait to see what he's got up his sleeve and in the shadows.