Star Wars Bits: Harrison Ford Surprises His Fans, John Boyega Waxes Poetic About His Lightsaber, And The Origin Of Captain Phasma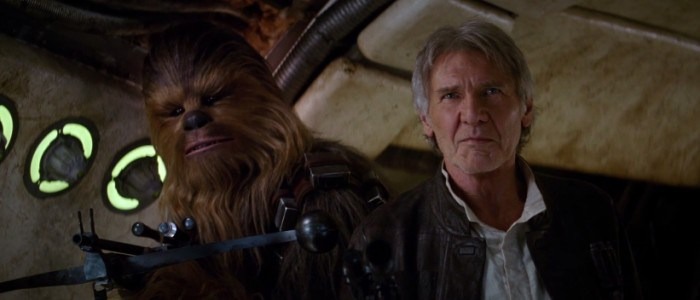 Hey... we hear you're interested in some Star Wars Bits. Follow us. C'mon. We've got all the Star Wars Bits you could possibly want. In today's batch:
Harrison Ford surprises Star Wars fans... for charity!
George Lucas explains why he's done with the series.
The Alamo Drafthouse reveals a stunning Star Wars commemorative magazine.
John Boyega loves his lightsaber.
Riz Ahmed's Rogue One character name, revealed.
The surprising origin of Captain Phasma.
One insane The Force Awakens tattoo.
The Force isn't the only thing to have awakened – so has Harrison Ford. After years of gaining a reputation of being a grump, the legendary actor seems to be filled with fire and joy as of late. Take the video above, where Han Solo himself surprises a bunch of Star Wars fans during Skype conversations. He's having a great time and radiating absolute joy. Where has this guy been? Can he stick around?
Anyway, this fun video exists to promote a new charity campaign from Omaze. Fans can donate money to support 15 charities selected by Star Wars cast members. Depending on how much you donate, you can receive cool prizes, ranging from posters to shirts to awesome paraphernalia from across all seven movies. Most importantly, each donation puts you in a drawing that will see one lucky winner flown to the Star Wars: The Force Awakens premiere, where they can meet the cast. If you have money burning a hole in your pocket and you want to support a good cause, this is your chance. Here's the official description of the campaign:
Harrison Ford announces your chance to win a trip for four to the red carpet premiere of Star Wars: The Force Awakens! Every contribution benefits multiple causes nominated by members of the cast.
With the help of Harrison Ford, Omaze announces a new campaign around Star Wars. This time, two grand prize winners will win the chance to bring three friends to meet the cast at the red carpet premiere of Star Wars: The Force Awakens in London or Los Angeles.
Every entry of $10 or more supports not one, but several remarkable causes nominated by the cast. In support of Star Wars: Force for Change's mission to empower people to make an impact on the world around them, the cast came together to nominate 15 charities. Check out other once-in-a-lifetime experiences at omaze.com.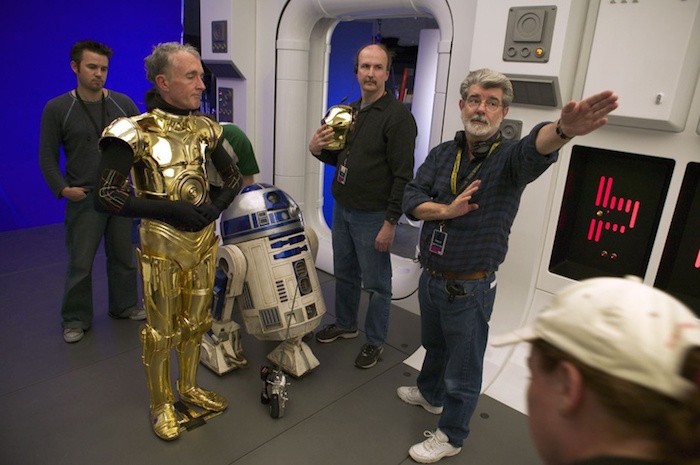 We will always love George Lucas. The man created Star Wars, after all. Sure, he directed the prequels (boo, hiss, etc.), but he has spent the past decade-plus donating millions of dollars to charities and educational foundations. We can forgive Jar Jar Binks in the face of philanthropy. He is, to put it bluntly, just a good dude. So we can't help but feel a little bad for him in this new conversation with Vanity Fair, where the legendary filmmaker and mogul admits that he gave up the Star Wars franchise because "it's not much fun" and that "all you do is get criticized" for every decision you make. Lucas then proceeded to explain that he has nothing to do with The Force Awakens and good riddance:
The issue was ultimately, they looked at the stories and they said, 'We want to make something for the fans.' People don't actually realize it's actually a soap opera and it's all about family problems – it's not about spaceships. So they decided they didn't want to use those stories, they decided they were going to do their own thing so I decided, 'Fine. I'll go my way and I let them go their way.'
Welp. More power to you, Mr. Lucas. At least he's being honest.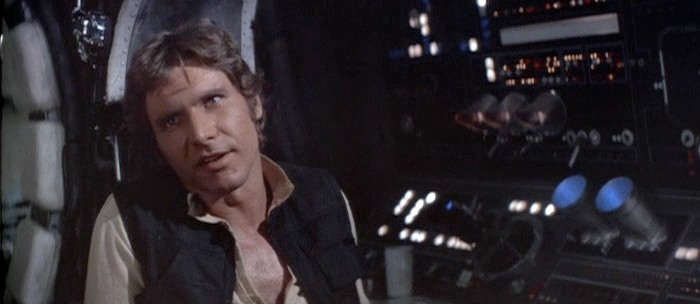 Phil Lord and Chris Miller, the directors of 21 Jump Street, The LEGO Movie, and the upcoming Han Solo spin-off movie, were recently profiled in The Hollywood Reporter. And yes, they're well aware that their reputation as filmmakers who transform terrible ideas into remarkable movies is following them into the Star Wars realm. Says Lord:
People's expectations have dramatically changed in a strange way. It's not that people expect us to do a good job now. We've made a career of outperforming expectations, so now people expect us to outperform expectations — but instead of it being on something that seems really stupid, it's on a Star Wars movie.
And Miller spoke about their new workload. It seems that making a Star Wars movie may literally mean the death of this absurdly talented duo:
Now, somehow, we're 10 times busier than we were when I thought we were too busy and I was going to die.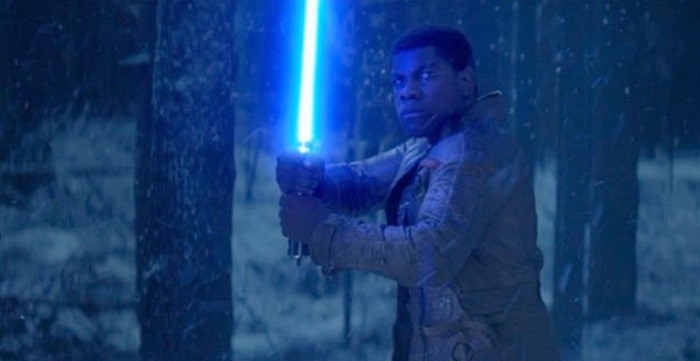 Imagine growing up with Star Wars, re-enacting lightsaber duels with your friends and family. Then imagine being cast in an actual Star Wars movie and getting to re-live your youthful fantasies on screen. John Boyega is living the dream and he's not shy about telling Empire just how much it meant to him to have his own lightsaber:
Man, the lightsaber came in this case. The guys brought it out and I'm like, 'Now's the moment, now's the time.' I held it in my hand and I just felt, you know, the clouds open up and the white doves come flying down. It feels very, very good. I hugged it for the whole day. I didn't allow anyone to hold it but me.
As always, Boyega's enthusiasm is nothing short of infectious. For his sake, Star Wars: The Force Awakens had better be great. We could take a disappointment, but could Boyega?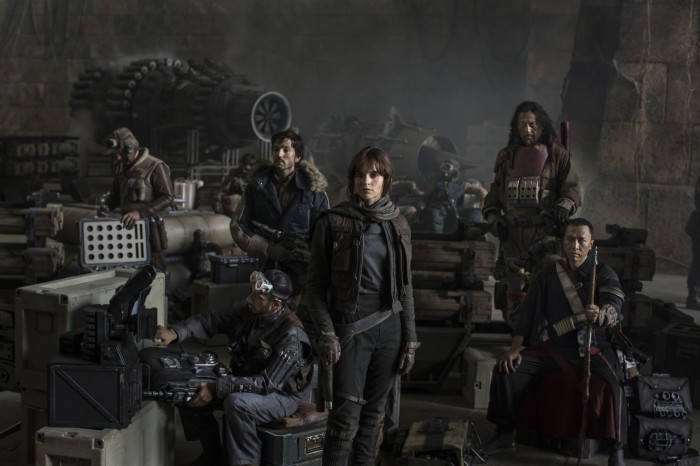 In a now-deleted tweet, BBC journalist Lizo Mzimba revealed the name of Riz Ahmed's character in Rogue One: A Star Wars Story: Bodhi Rook. And that's all we know. Star Wars Underworld managed to grab a screenshot before it vanished: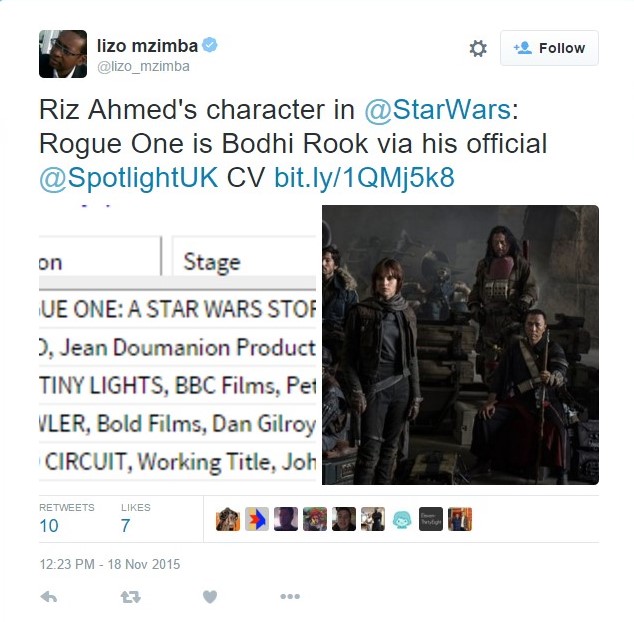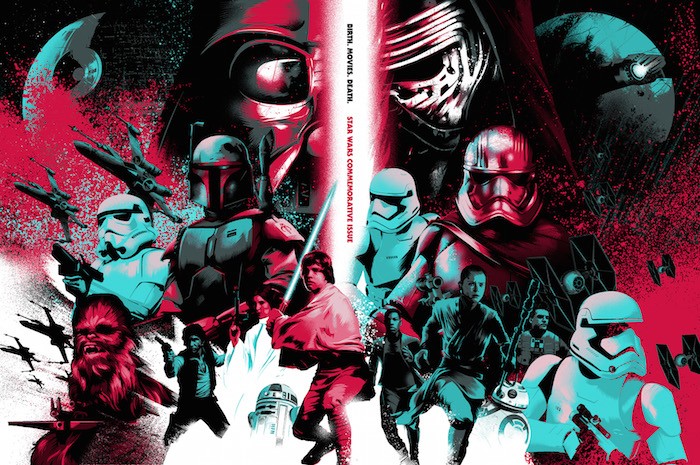 Birth.Movies.Death, the in-house magazine of the Alamo Drafthouse movie theater chain, has officially revealed a first look at their upcoming Star Wars commemorative issue. At 88 pages, it is much longer than the usual monthly version and will set you back $5. But what are you getting for your money? Well, first of all, there's this astonishing Mondo cover art from Matt Taylor:
As for content, the issue will contain articles from the usual Birth.Movies.Death crew as well as some very cool contributions from special guests:
"I Hate You, Darth Vader" by psychologist Andrea Letamendi, Ph.D.
 "Han Solo: Cooler Than Carbonite" by GQ writer Marc Bernardin
"A STAR WARS Guide to the Galaxy" by Alamo Drafthouse Dallas/Fort Worth creative manager James Wallace, infographic design by Chris Bilheimer
"A Brief and Slightly Personal History Of The STAR WARS Toys" by Mondo Creative Director of Toys and Collectibles Brock Otterbacher
"True Tales From The 1999 EPISODE I Line" by writer Sarah Sprague, illustrated by comics artist Mike Russell
You can find out how to order a copy for yourself right here.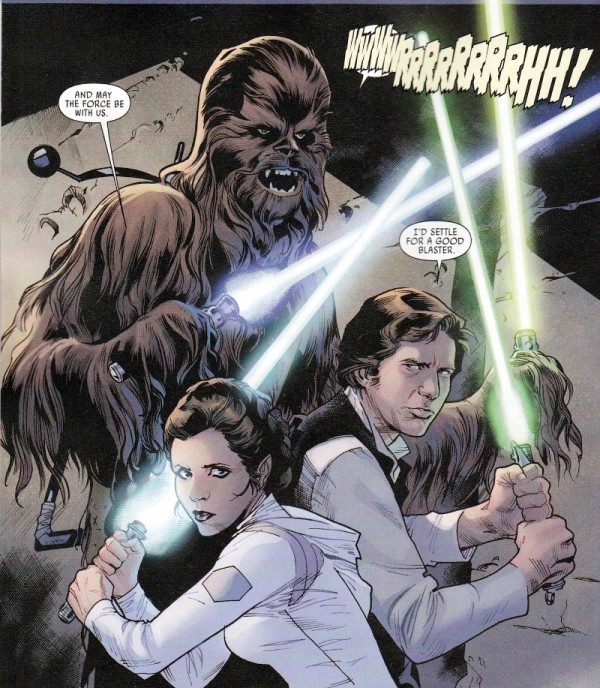 The first issue of Vader Down, the miniseries that will unite Marvel's various Star Wars comic book series, is in stores right now, and it contains that image above. As a diehard fan, you are probably losing your mind at that panel. Whether it's the good kind of "losing your mind" or the bad kind is between you and the Force.
Speaking of Vader Down, the first issue has a special variant cover that retailers can obtain by ordering 5,000 copies of the normal version. There are only 12 of them in existence and a store just sold one for $4,000.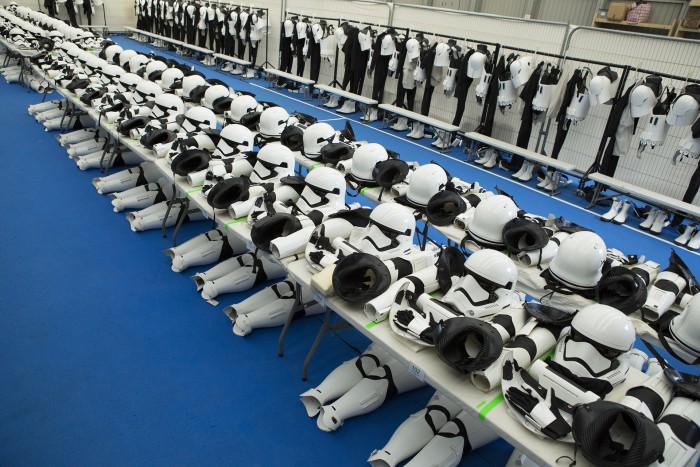 That photo above comes from Wired and it gives us a peek at the staging area/dressing room for the Stormtrooper costumes and the actors wearing them. Remember when Attack of the Clones decided to create Clone Troopers with CGI rather than build proper costumes and cast actors? Those dark days are long behind us. We never thought we'd be so excited to see actual, physical Stormtroopers. What's old is new again and so on and so forth.
Wired also spoke to The Force Awakens costume designer Michael Kaplan, who admitted that yes, there is a little bit of Apple in the new Stormtrooper armor designs:
With time, I think, simplification occurs. Because the stormtroopers are hard and white and plasticky, my thoughts did go to Apple.
He also revealed that the character of Captain Phasma, played by Gwendoline Christie in the movie, began as a piece of concept art who was then fleshed out into a character because everyone liked the design so much:
I loved the idea of taking a stormtrooper into the world of armour. It was just something I had in my head. The concept artist took my sketch and came up with a really beautiful illustration. I loved it and I hung it on the wall of our design room ... One afternoon [producer] Kathy Kennedy came by and pointed at it and exclaimed, 'That is fantastic.' JJ loved it as well, so he created the role of Captain Phasma to wear it.
While everyone remains on edge about when The Force Awakens will actually begin screening, one major awards group has postponed their deadline to accommodate the new movie. The American Film Institute don't actually admit as much, saying the decision is just "to ensure the jury has the proper opportunity to see the unusual amount of late releases this year."
But we can read between the lines there. In any case, this movie had better be good. In fact, it had better be great. Otherwise the person who got this astonishing tattoo is going to feel very, very silly on December 19, 2015.