LOL: Awesome 'Deadpool' Standee Let's You Sit On The Merc With A Mouth's Lap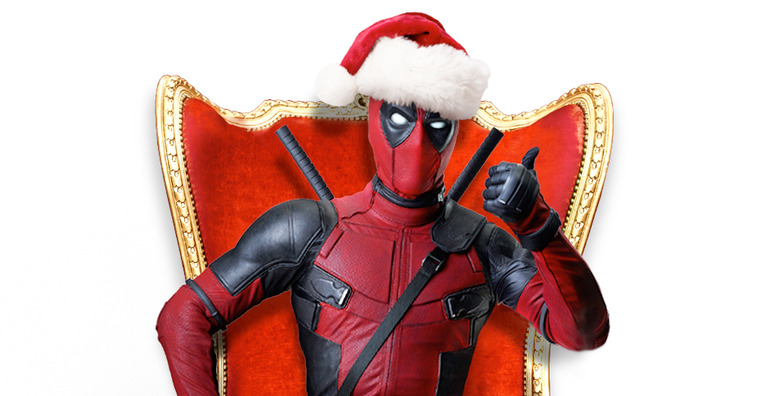 Depending on what kind of multiplex you go to, you may have noticed that cardboard movie theater standees have gotten more complex in recent years. Some are just 3D versions of movie posters, while others allow fans to interact or pose for photos that make them look like they're part of the poster.
And that's exactly what 20th Century Fox and Marvel movie have delivered with the latest fun standee you might spot at your local theater. This Deadpool standee has the Merc with a Mouth acting as Santa Claus, so you can sit on his lap for a nice Christmas card photo for your friends and family. Look!
Here's an image of the standee by itself, and another with one of the writers over at IGN:
Of course, this may not be the most jolly of Christmas photos since the standee tells you, "Sit on This," but since it's Deadpool, we wouldn't expect anything less.
The other recent standees in my mind that stick out as cool pieces of promotion are this Captain America: The Winter Soldier standee that lets you appear to stand in a plane holding Cap's shield: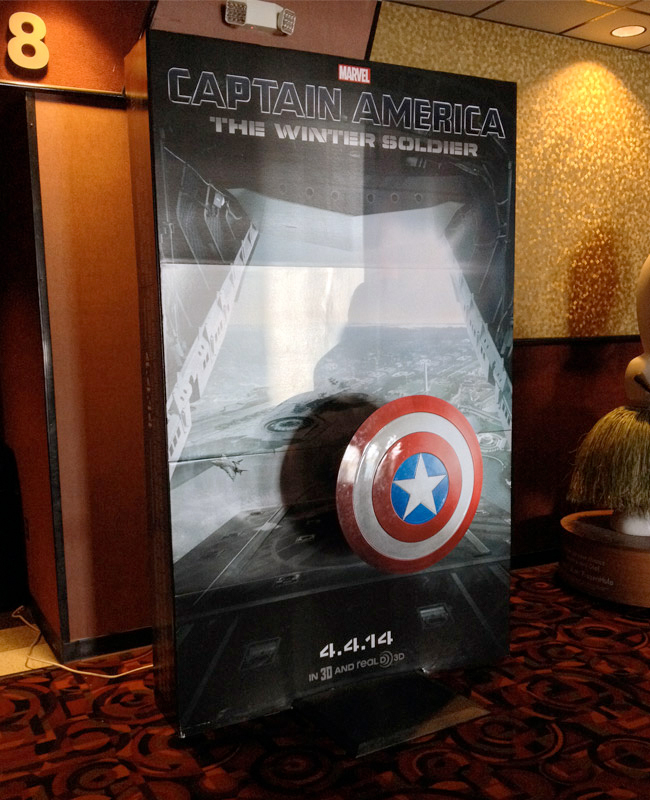 And also this Peanuts Movie standee that makes it look like you're in a theater with Charlie Brown and the gang: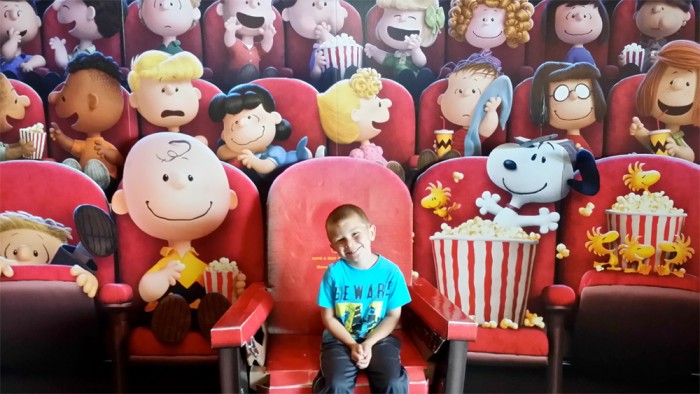 It's just a coincidence that those movies belong respectively to Marvel Studios and 20th Century Fox, who are both involved with Deadpool, but kudos to both of their marketing departments for creating cool standees that get audiences' attention. Of course, the downside at some theaters is that they end up getting destroyed before some people have a chance to take a picture with them, but that's mostly unavoidable.
There will be 1,500 of these Deadpool standees around the United States and Canada, as well as the United Kingdom and Australia and some other international territories as well. So your chances of telling Deadpool what you want for Christmas are pretty good. But he probably won't bring you want you want for Christmas, unless you wanted some criminals head on a stick or something like that.
Deadpool arrives on February 12th, 2016.