Philip Ng Will Play Bruce Lee In 'Birth Of The Dragon'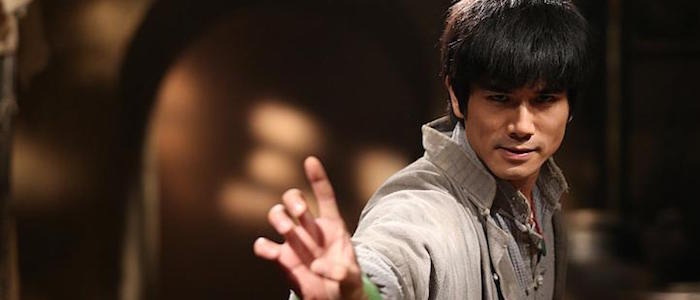 Casting someone to play legendary martial artist Bruce Lee isn't like recasting Captain Kirk or James Bond. This guy isn't just a cinematic persona that a new actor can try on like a suit – he was a real-deal badass whose cinematic persona was built around the fact that he could take down every last challenger in the room.
So best of luck to Hong Kong-born actor Philip Ng, who has been officially cast in the Bruce Lee not-quite-a-biopic Birth of the Dragon, which is about to begin filming under the direction of The Adjustment Bureau's George Nolfi.
Hit the jump for more on the Philip Ng Bruce Lee casting.
The news comes to us via Variety, who also report that Yu Xia will play Wong Jack Man, the Shaolin Master whom Lee famously fought in 1964, years before Lee became a movie star and household name. Billy Magnussen will take on the role of Steve McKee, a martial arts student training under Lee. Jinging Qu will play McKee's love interest while Jin Xing will play a crime boss.
Although Birth of the Dragon will center around that very real fight between Lee and and Wong Jack Man, we have heard in previous reports that it will also delve into completely fictional action movie territory, with Lee and Wong teaming up to battle the gangs controlling the crime-ridden streets of San Francisco's Chinatown. A proper biopic, this is not.
Then again, that report is a few years old and the screenplay, from Nixon and Ali writers Christopher Wilkinson and Stephen J. Rivele, may have changed. Here's how Variety describes the story:
The film recreates the mid-1960's fight between Lee and Wong Jack Man from the point of view of McKee. After the fight, Lee reinvented himself and his style of kung fu.
There's nothing about fictionalized crime-fighting in there, but there's also nothing about how McKee doesn't witness his mentor go off and battle bad guys in-between occasional real life events. So who knows?
Nolfi, who joined the project over a year ago, had this to say say about the themes of the movie:
'Birth of the Dragon' is a rare opportunity to make an action film with rich characters based on real events and real people. It's a story about people from the East and West transcending their differences to work together, which is obviously a very timely story.
Philip Ng has been acting since 2001, appearing in action movies like New Police Story, House of Fury, and, most recently, Wild City. While he has plenty of experience throwing punches and kicks on camera, he will be assisted by martial arts choreographer Corey Yuen, who has worked on X-Men and The Expendables. The only thing standing in their way is that they have to somehow live up to Lee's on-camera work, which will be awfully hard to match: