Star Wars Bits: Dolby Cinema, Force Awakens Toys Demand, New Fashion And More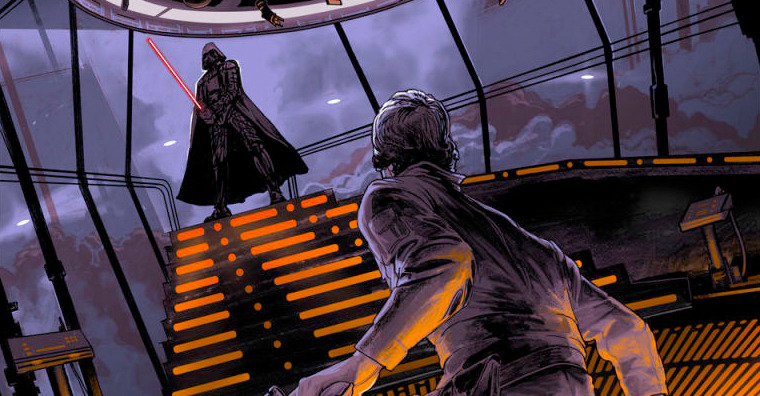 You don't need guidance, Anakin. In time, you will learn to trust your Star Wars Bits. Then, you will be invincible. I have said it many times, you are the most gifted Jedi I have ever met. Here's what we have for this edition of news from a galaxy far, far away:
A new high-resolution Millennium Falcon photo from The Force Awakens.
New female Star Wars fashion from Hot Topic and Her Universe.
Images of The Force Awakens soundtrack release.
Diving in the mystery of who is Maz Kanata.
High-resolution images of pieces from Gallery 1988's The Art Awakens.
The Force Awakens will become a Dolby Cinema experience.
Hasbro is still catching up to meet demand for The Force Awakens toys.
Will The Force Awakens marketing change how blockbusters are promoted?
What to keep an eye out for at Season of the Force at Disney theme parks.
Disney's Hollywood Studios has some Star Wars fun on the way.
Header image: Rich Kelly's piece from Gallery 1988's The Art Awakens exhibition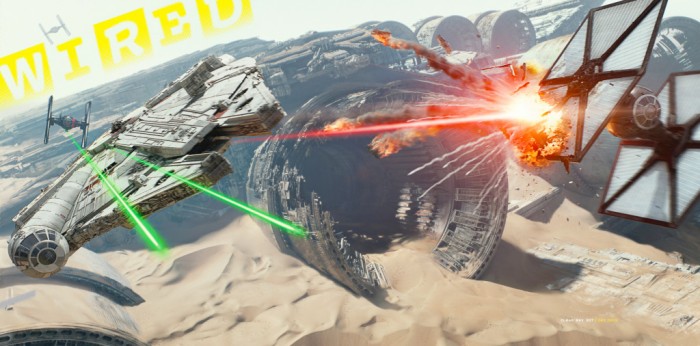 Wired has a new photo of the Millennium Falcon in action on Jakku, blasting some TIE Fighters away. And they have a really high resolution version of the image that they've zoomed in on in several sections so you can see the intricate details of the fantastic visual effects from Industrial Light and Magic. Check it out over here!
Disney has been making a push to build their female audience for Star Wars, but they're also giving their existing lady fans plenty of fashion options to show off when they head to the first showing of The Force Awakens next month:
Variety reports Her Universe has teamed with Hot Topic for a new line of Star Wars gear for the ladies, and above is just a taste of the new stuff. If you want to see all the new Star Wars goods that they have to offer, check out the Hot Topic section dedicated to Star Wars right here.
Some images of the soundtrack release for Star Wars: The Force Awakens have popped up online. They don't really give anything away, but one of the versions, presumably a deluxe edition, seems to include a Kylo Ren poster with your purchase. We'll have to wait for more details to know for sure. [MakingStarWars.net]
The folks at StarWarsNewsNet have really dug into the mystery of Maz Kanata. We know that Lupita Nyong'o is playing the motion-capture character in The Force Awakens and that we hear her voice talking about the Force in the final trailer, and also about someone's eyes in another batch of footage. But how does she know so much about the Force? What's her role in all this? There are some very interesting theories that have been put forth in this extensive examination from what we've seen and heard so far, so if you want to join in the guessing, check it out.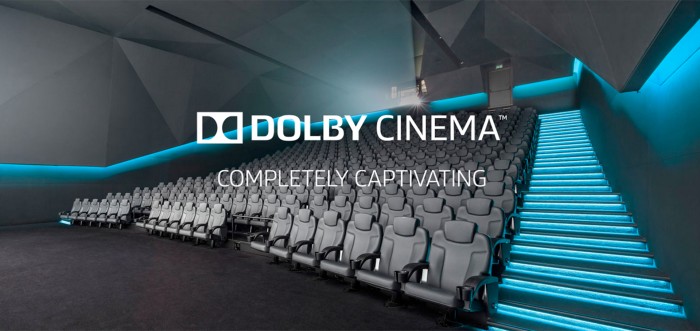 Dolby Laboratories and Walt Disney Studios have announced that Star Wars: The Force Awakens will be available as a Dolby Cinema experience, shown in Dolby Vision with Dolby Atmos sound. Director J.J. Abrams offered some publicity fluff:
Dolby Cinema technology is an epic, premium way to go to the movies. I am honored to be a part of the continuation of the Star Wars saga, and can't wait for people to see The Force Awakens through the power of the Dolby experience.
It sounds like this could be the absolute best way to experience The Force Awakens. If you don't really know much about Dolby Cinema, then you can find out about it right here. But in general, this is the best way to describe it:
Dolby Cinema features the Dolby Vision projection system, which uses state-of-the-art optics and image processing to deliver high dynamic range with enhanced color technology and a contrast ratio that far exceeds that of any other image technology on the market today. The result is a richer, more detailed viewing experience that delivers strikingly vivid and realistic images that make viewers feel like they are in the movie's world.
Dolby Cinema also includes the award-winning Dolby® sound technology Dolby Atmos, which moves audio around the theatre, even overhead, with amazing richness and depth. The lifelike sounds of music, people, and ambience flow all around the theatre in sync with the action to create a more immersive and moving experience.
It might be worth it to seek out an AMC Prime location if you haven't bought your tickets already.

Gallery 1988's exhibition of Star Wars: The Art Awakens opened this past weekend, and now high-resolution versions of some of the artwork have surfaced online, thanks to our friends at i09. That piece by Rich Kelly in the header image is my favorite, and I'm really bummed that I wasn't in Los Angeles to pick one up. See more of the artwork over here.

If you're having trouble finding some of the new Star Wars toys for The Force Awakens, that's because Hasbro is still trying to meet demand. The toy company says sales are running ahead of their expectations and their inventory available to meet the demand has been light. Personally, it took me quite awhile to find a 6-inch Black Series version of Captain Phasma, and she's going for double if not more than the retail price on eBay. That's how difficult she is to find. For more on Hasbro's Star Wars toy situation, check out the full article at Deadline.

Will the way Star Wars: The Force Awakens has been marketed and kept secret from critics have an impact on the future of film release strategies and film criticism? A new piece over at The Verge hypothesizes that the model used to keep The Force Awakens secret and avoid critical reactions before the film is released to everyone may become the new normal for big blockbusters anxious to keep an audience interested. After all, movies like The Force Awakens or the next Marvel Studios film already have a built-in audience that will see the movie no matter what. But smaller movies, like indies, need the buzz from critics and advanced screening attendees.
There's a chance we could see The Force Awakens making some waves in the film industry in more ways than one. But it's also such a unique situation, considering the size and scope of the film and the audience it will reach, that it's hard to determine whether this will change the rules or merely be the exception to them. Check out the full story right here.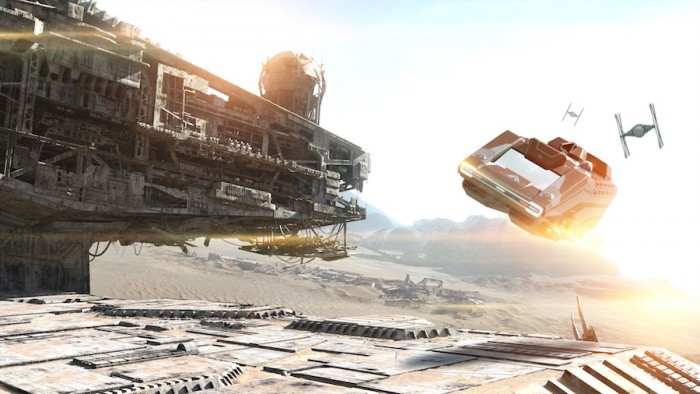 Season of the Force is now in full swing at Disney theme parks. If you want to know what awesome Star Wars attractions and goodies to keep an eye out for when you visit the park, StarWars.com has you covered with a quick list of eight things to look out for, including animated props turned into real ones and more. Find out everything you need to know right here.
If you can't make it to a Disney theme park to experience Season of the Force with the new Star Tours sequence that takes place on Jakku and Hyperspace Mountain, then you might want to check out this latest post from DisneyandMore. They've got a couple videos from fans who filmed inside of the attractions for everyone who is stuck at home. We won't post the videos here, but if you want to check them out yourself, they can be found right here.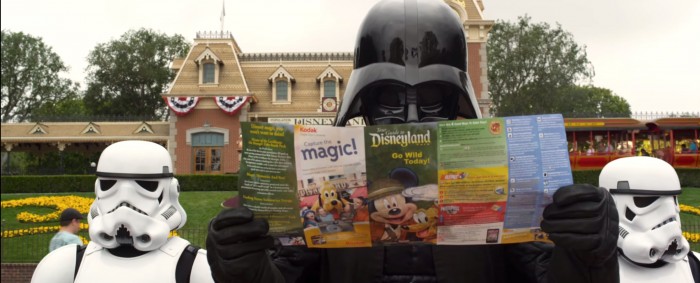 In addition to the Season of the Force happenings, Disney's Hollywood Studios is getting in the Star Wars spirit as well. Some new attractions such as a "dazzling Star Wars-themed fireworks show set to memorable Star Wars music from throughout the saga" and galactic food like Blue Milk Panna Cotta will soon be available to guests. For more information on what else is in store, check out Inside the Magic's post right here.
That's all for this edition of Star Wars Bits. Stay tuned for more soon.