See How 'Warcraft' Trailer Imagery Compares To The Game, Watch A New International TV Spot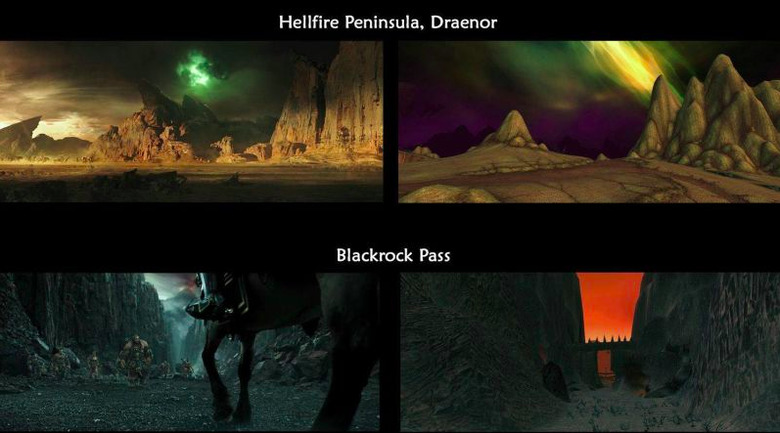 Not too long ago, the first trailer for the fantasy video game adaptation Warcraft debuted, and while there's some stunning visual effects and imagery on display, it looks like it might be a hard sell to general audiences who aren't fans of the game. But considering how hard it is to please video game fans when a film adaptation of their favorite game comes together, they mostly seem to be pleased with how the movies seems to have turned out. You'll understand why when you see some shots from the trailer compared to the World of Warcraft video game.
In addition, there's an international Warcraft TV spot for you to check out.
First up, here's the new international TV spot for the movie:
The TV spot is basically a condensed version of the movie trailer, so you won't see any new footage unfortunately. But the movie isn't arriving until next summer, so we'll have plenty of time to see more over the coming months, especially since it seems like the movie will have an uphill battle get people who aren't fans of the game to buy a ticket.
But for those interested, fans or not, game player Aerial51zd (via Kotaku) compiled some shots from the video game to compare to a series of Warcraft trailer stills. This particular comparison focuses on the many fantasy locations of the movie, showing how director Duncan Jones and his team seem to have done their due diligence in capturing the world that fans fell in love with in the game. Check it out:

Stormwind Harbor and Stormwind City look like perfect recreations, just with much more sophisticated effects and technology bringing them alive for the movie. Hellfire Peninsula, Draenor and Stormwind Keep have also been done magnificently. So at the very least, every location will look just as Warcraft fans have dreamed it would.
But the real trick will be getting audiences to invest in the orc characters and plenty of other fantasy elements created entirely with visual effects. The motion-capture performances have helped make the orcs more engaging to audiences, not unlike how James Cameron made viewers care about the Na'vi, despite them being aliens created with stellar visual effects. The comparison to Avatar may end up hurting the movie in the end, but I hope Jones has crafted something truly for fans and new audiences alike.
The cast of Warcraft includes Travis Fimmel as Anduin Lothar, Ben Foster as Medivh, Paula Patton as Garona, Toby Kebbell as Durotan, Dominic Cooper as Llane Wrynn, Ruth Negga as Lady Tario, and Robert Kazinsky as Orgrim. Stay tuned to find out what else we learn about the movie. Warcraft opens on June 10th, 2016.