Cinemas Closed, HBO U2 Concert & Movie Premieres Canceled After Paris Attacks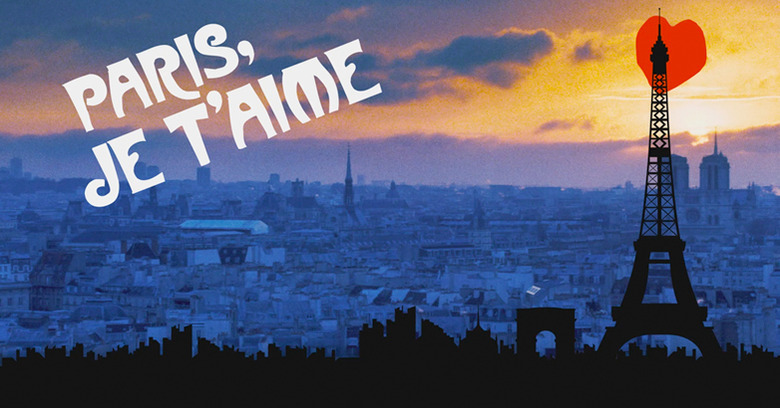 In case you haven't heard, late last night, Paris was hit hard by a series of coordinated terrorist attacks that have left at least 127 dead. Explosions, shootings and a hostage situation at a concert hall have left the City of Lights shaken, and the aftermath of these events will be felt for a long time.
So out of respect for those mourning and because of the shock from these attacks, the entertainment industry is responding with some cancellations of events that were to take place in Paris over the next few days, including a live U2 concert that was to air on HBO. In addition, major movie theater chains and arthouse cinemas are closing for the day as well. Get all the details below.
First up, THR (where all this information comes from) reports U2 has canceled their concert that was planned for Saturday evening in Paris and was supposed to be broadcast live on HBO. The band says:
"As a result of the ongoing state of emergency across France, the U2 Paris concert scheduled for 14th November will not be going ahead as planned. U2 and Live Nation, along with HBO who were due to live broadcast the Saturday concert, are fully resolved to go ahead with this show at an appropriate time.
We watched in disbelief and shock at the unfolding events in Paris and our hearts go out to all the victims and their families across the city tonight. We are devastated at the loss of life at the Eagles of Death Metal concert and our thoughts and prayers are with the band and their fans. And we hope and pray that all of our fans in Paris are safe."
In addition, the French premiere for Steven Spielberg's Cold War drama Bridge of Spies has been canceled. The event was to take place on Sunday, November 15th, but Fox has released a statement saying, "In light of the tragedy in Paris, we have canceled our scheduled film events. Further, we stand with the people of Paris and our thoughts go out to all those affected by these horrible events." Steven Spielberg was on his way to Paris from Berlin (where the film recently premiered) when the attacks took place, but the director is safe.
Following suit, the premiere and press junket for Natalie Portman's western thriller Jane Got a Gun has also been canceled. The film was originally slated to premiere on Monday, November 16th with a junket happening the day before, but both events have been canceled until further noticed.
Another movie pulling back in the wake of the terrorist attack is a French thriller called Made in France. The film was meant to debut in theaters this coming Wednesday, but the release has now been put on hold following the attacks. The story follows a French Muslim journalist, who infiltrates a Jihadi cell in Paris to find out about a terror plot in the French capital. So it's not hard to see why Pretty Pictures and Radar Films feel they need to delay the release of the film during this difficult time.
Finally, major movie theater chains and arthouse cinemas are closing in the city as well. Gaumont-Pathe, UGC and MK2, three of the major chains have decided to close for the remainder of the day after initially opening this morning. In addition, arthouse theaters The Luxour theater, The Forum des Images, Majestic Passy, Majestic Bastille, L'Arlequin, L'Escurial and the Reflet Medicis have all been closed for the day as well.
These Paris attacks have shaken the city to the core, and our friends in France will be dealing with the aftermath of these events for weeks to come, but we hope some sense of normalcy returns soon. Our hearts and thoughts go out to the friends and families of those affected by these senseless acts of violence. If you would like to know how to help, even from thousands of miles away, here's a list of options for you to take advantage of right away.  Stay strong and stay safe, Paris.