Star Wars Bits: Daniel Radcliffe Dressing Up For 'Force Awakens,' B-Wing Origins And More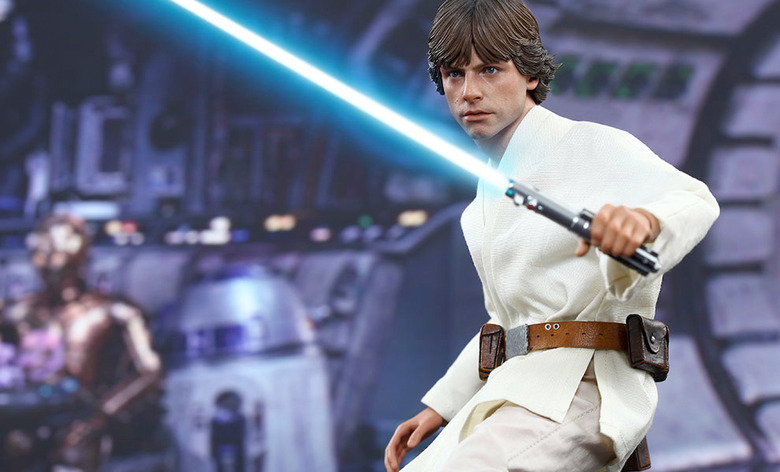 His cells have the highest concentration of Star Wars Bits I have seen in a life-form. It was possible he was conceived by the Star Wars Bits.
Chewbacca's on-set hair care secrets from a key creature effects crew member.
See the inside of Japan's spacious and awesome R2-D2 plane.
Learn about Star Wars canon with a list of 27 major events in the galaxy.
The origins of the B-Wing were revealed in a recent episode of Star Wars Rebels.
Daniel Radcliffe will be at The Force Awakens on opening night, but in disguise.
John Boyega visited the set of Star Wars: Rogue One.
Check out Hot Toys' new sixth scale Luke Skywalker figure.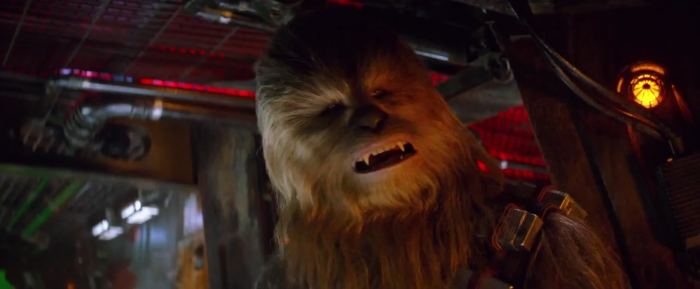 Allure has a look behind the makeup and hairstyle work that needs to be done to maintain Chewbacca's appearance on the big screen. With all that fur, it's not surprising that the four and a half suits used for the movie need constant care and maintenance. For example, Maria Cork, the supervisor of the hair department in creature effects, revealed:
On his head, we'd use Fudge Cement spray to keep the hair neat, and on his body, a little bit of Schwarzkopf Silhouette Super Hold hair spray to control it while still having the hair flow around.
If Chewie smells a bit like a drunk, it might be because of how they clean the suit. The article says:
To clean the suits in between deep washes, Cork and her team used a combination of tea-tree oil and vodka; it sanitizes without extra drying time. They washed the suits about two or three times during filming. During the wash, they used Aussie Miracle Conditioner to give the hair 'a really good condition.'
Learn more about Chewbacca's hair care right here.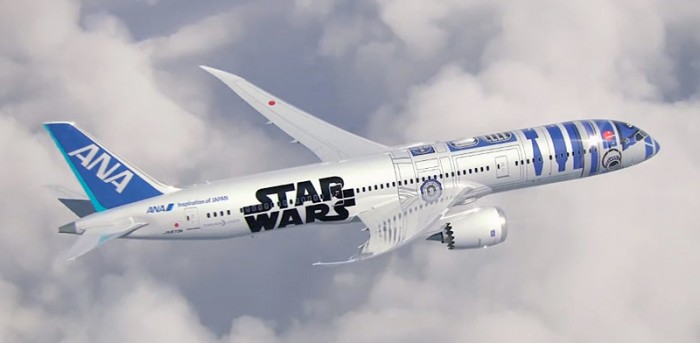 Get a glimpse on the inside of the new R2-D2 plane from Japan's All Nippon Airways
Flight attendants with lightsabers? Count me in. See more photos here.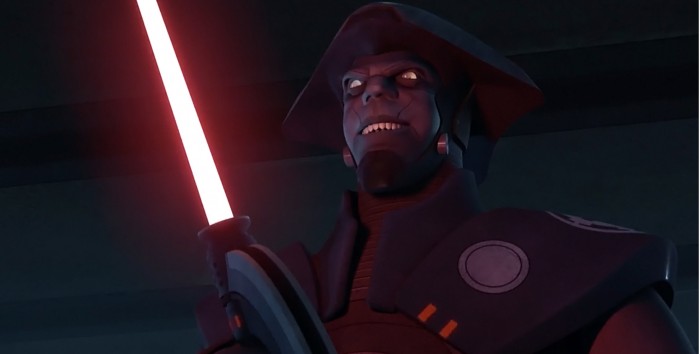 If you've never ventured into the Star Wars universe outside of the feature films, you might want to know about some major events that have happened in the galaxy that are considered canon and may come into play in the future. Our friends at ScreenRant has put together a list of 27 major events in the Star Wars universe that you might want to know about.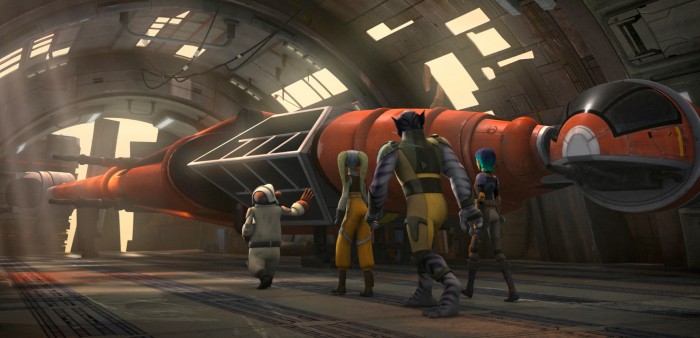 A new episode of Star Wars Rebels revealed the origins of the Rebel Alliance ship known as the B-Wing, and it comes from a a shipmaster named Quarrie (get the reference?) who originally called it the Bleed Wing (because it's red). io9 runs through the origins of the ship from the episode "Wings of the Master" which sees Hera taking the ship for a spin.
If you're heading out for the first showing of Star Wars: The Force Awakens, you might run into Daniel Radcliffe, but he plans on being in disguise so you won't recognize him. So you know exactly what to do at the theater. Unmask every single person in costume.* Unless you're at a Cinemark or AMC Theatres screenings, where they won't allow masks.
* Note: Please do not actually do this. We will not be bail you out when you get arrested for harassment.
'Rogue One' set was good fun! Epic as usual!

— John Boyega (@JohnBoyega) November 13, 2015
Crazy being on a Star Wars set that doesn't involve Finn lol I should've auditioned for background!

— John Boyega (@JohnBoyega) November 13, 2015


John Boyega visited the set of Star Wars: Rogue One, but it's impossible for him to show up as Finn in the movie unless time travel has been invented, so don't freak out.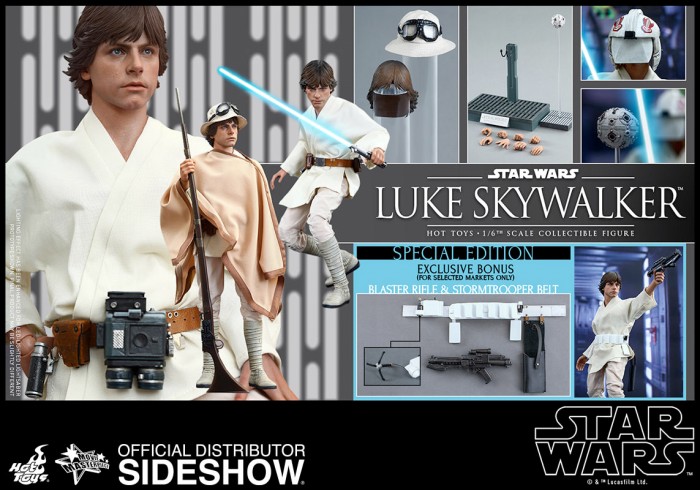 Luke Skywalker from Star Wars: A New Hope gets a new sixth scale figure from Hot Toys and he comes with all the right goodies, including that lightsaber that we're going to see a lot of in The Force Awakens.