'The Divergent Series: Allegiant' Trailer: It's Time To Go Beyond The Wall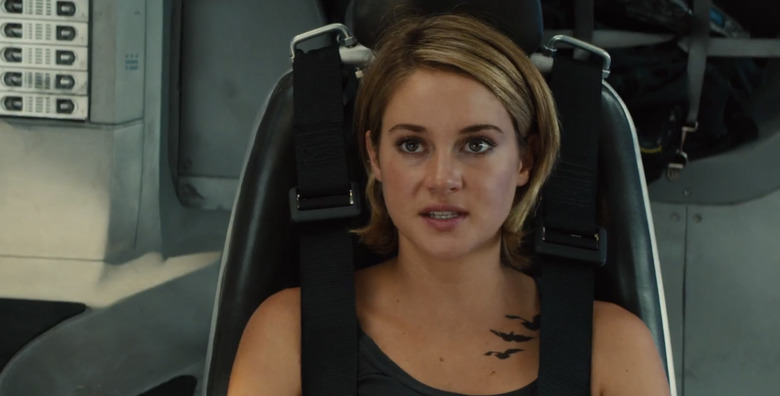 With The Hunger Games: Mockingjay – Part 2 arriving next week, Lionsgate and Summit Entertainment are prepared to show off the next chapter in the other major young adult sci-fi franchise featuring a female lead. The Divergent Series: Allegiant doesn't arrive until March 2016, but a full trailer has arrived showing off just what's at stake, and what Tris (Shailene Woodley) must do in order to ensure that she and the people of Chicago will survive whatever experiment is being done on the city.
Here's the new trailer for The Divergent Series: Allegiant:
While I'm not quite as invested in this franchise as The Hunger Games, I will say that the scope and action in these movies does seem to be getting better with each one. Allegiant brings some cool technology and vehicles into play as Tris is forced to go against the overseers who believe she's the only person in Chicago worth saving.
Cue the the gang heading back to Chicago to prepare to fight against those who are responsible for keeping Tris and her people living in fear inside the wall that surrounds the Windy City and are now prepared to destroy it. Just from this trailer, this already feels like the first part of a finale, just like Mockingjay. But at least, the studio decided to give the final film the new title of Ascendent rather than just going with Allegiant – Part 2.
Robert Schwentke directes The Divergent Series: Allegiant with a cast that includes Theo James, Zoe Kravitz, Ansel Elgort, Miles Teller, Naomi Watts, Jeff Daniels, Octavia Spencer and more. The sequel arrives on March 20th, 2016. For more, you can watch the first teaser trailer right here. And here's the new poster from BuzzFeed: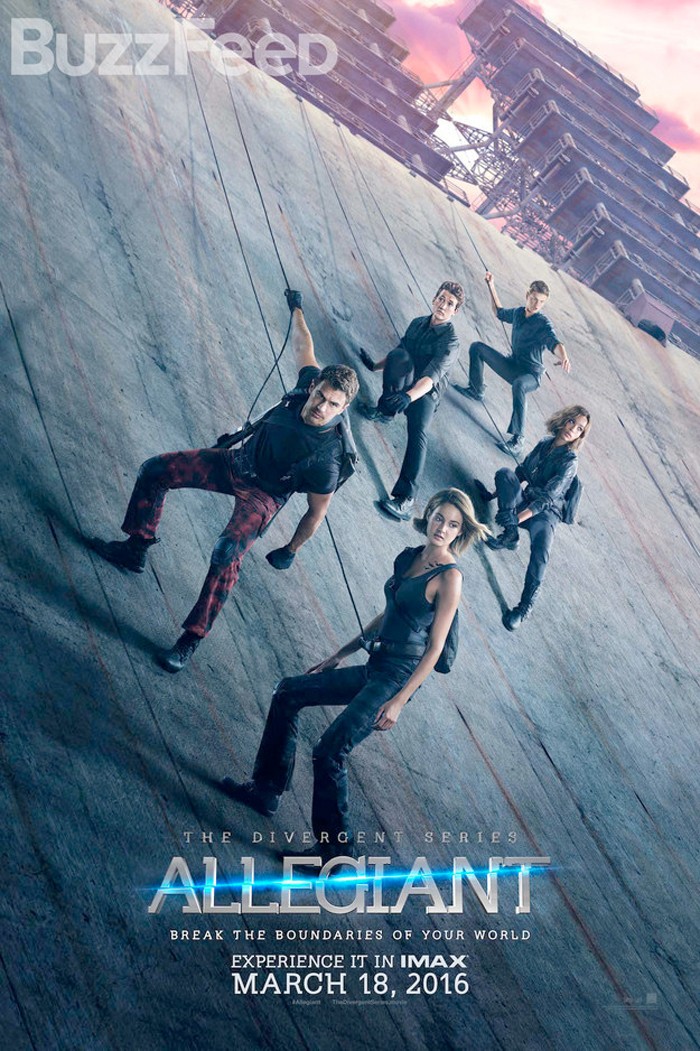 he third installment of the blockbuster Divergent series franchise, ALLEGIANT takes Tris [Shailene Woodley] and Four [Theo James] into a new world, far more dangerous than ever before.After the earth-shattering revelations of INSURGENT, Tris must escape with Four and go beyond the wall enclosing Chicago. For the first time ever, they will leave the only city and family they have ever known. Once outside, old discoveries are quickly rendered meaningless with the revelation of shocking new truths. Tris and Four must quickly decide who they can trust as a ruthless battle ignites beyond the walls of Chicago which threatens all of humanity. In order to survive, Tris will be forced to make impossible choices about courage, allegiance, sacrifice and love.