New 'The Witch' Poster Teases One Of The Best Films You'll See In 2016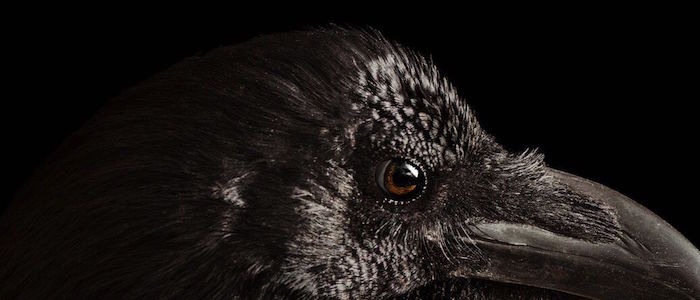 The Witch doesn't even open until 2016 and it's already one of the best films of the year. The film was smash hit at the Sundance Film Festival, where writer/director Robert Eggers took home the Best Director prize, and it won a new legion of followers months later at Fantastic Fest. This tale of horror set in 17th century New England is something special and genre fans should be counting down the days until February.A24 is celebrating today, Friday the 13th, by releasing a new poster from the film and launching a new site, giving audiences a tiny taste of what to expect. Hit the jump to take a look at the Witch poster and peruse the movie's eerie new website.
Subtitled "A New England Folktake," The Witch is a small, simple story executed to perfection. Ralph Ineson (so good and real that he feels like a time traveler) plays the patriarch of a Puritan family that is exiled from its community. Now on their own, and in the middle of the harsh North American wilderness circa 1630, they build a new home in a clearing by a stream. But something is lurking in the nearby woods, and this something means to tear the family apart in ways both metaphorical and literal.
The new poster is very simple: a mysterious raven against a black background. It's actually a companion piece to a previously released poster, which depicts "Black Philip," the family's goat who may or may not have connections to something dark and awful. Neither poster is an especially gripping piece of art, but both actually do a surprisingly fair job of selling you exactly what you're getting: a sparse, dark, mysterious movie about the evil that lurks in all things, whether they be man or best.
You can click on either poster to take a closer look.
The film's official site, ominously named Evil Takes Many Forms, is equally mysterious. Come for the unsettling text about the devil sending for a messenger, stay for a sample of the film's nerve-rattling musical score. There's not much here yet, but we imagine that may change as the film's release date approaches.
The Witch is not a typical horror movie. Recalling the icy precision of Stanley Kubrick's The Shining, this is a detailed period piece that slowly lowers you into a pool of bad feelings. Things are grim by frame one (this is Puritanical New England, after all), but Eggers and his collaborators pull no punches. The stakes of the story are established by the second scene, and from that point on, the film ratchets up the dread. There are no jump scares here and no concrete answers. There is only a portrait of a family torn apart by forces that mean to damage their very souls. Eggers' direction is clinical and his script sparse. The Witch gets violent, but its real brutality is emotional. This is the kind of horror movie that targets your soul, not your pulse.
In case you haven't seen it, here is the trailer:
The Witch opens on February 26, 2016. Once you see it, you'll realize why Eggers is the perfect choice to remake Nosferatu.