WTF: The Golden Globes Are Classifying 'The Martian' As A Comedy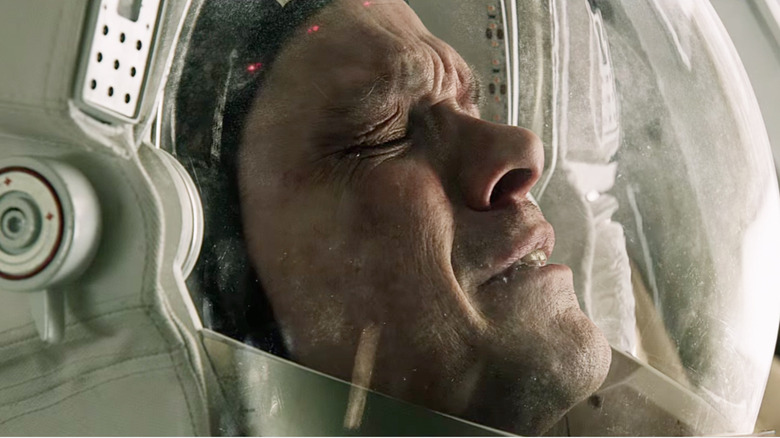 The nominations for the 73rd Golden Globes won't be announced until December 10th, but the classification for certain movies, clarifying whether they're competing in the drama or musical/comedy category, is already creating some controversy.
20th Century Fox submitted The Martian as a comedy, and the Hollywood Foreign Press Association has now confirmed it's been accepted for the consideration in the comedy categories for the awards. If you need any more proof that the Golden Globes are irrelevant, this is it.
If you haven't seen The Martian, here's the first trailer for you to watch for a frame of reference:
How's that for a sidesplitter? That's a nonstop laugh riot if I've ever seen one, a surefire winner for the best comedy of the year. What was the funniest movie you saw in 2015? Oh, it was that hilarious movie about the astronaut who gets left behind on Mars by himself and struggles to survive almost every day.
If you've seen The Martian then you know that the movie certainly has a lighter tone than you might expect given the subject matter, and Matt Damon's charismatic and talkative character is amusing in his efforts to survive on Mars. But this is a sci-fi adventure drama, not a comedy.
How About Some Consistency?
If we're going to have The Martian Golden Globes classification as a comedy for having some laughs scattered throughout, then there's absolutely no reason that Trumbo, a movie with a comparable blend of comedy and drama, should be classified as a drama rather than a comedy. But for some reason, the HFPA accepted Fox's submission of The Martian as a comedy, but opted to switch Bleecker Street's Trumbo, which also submitted as a comedy, to the drama category.
And herein lies the problem with the Golden Globes, and its division of films into drama and comedy/musical categories. Every year there are a couple of "comedy" movies that get nominated that simply aren't comedies. The main reason this happens is because the competition isn't usually as stiff, so studios sometimes use the comedy category as a way to get more accolades for their movie and cast without as much competition.
Comedy Is the Outcast
This is a problem for two reasons. First, it's unfair to movies that are classified as comedies and live up to the name. The genre already has a hard enough time getting any awards attention because Hollywood fawns over dramas much more than comedies. Now those comedies' chance at any sort of glory is dimmed because someone wants an easier road to getting a Golden Globe.
Second, the split plays into to the perceived inferiority of the comedy/musical category. Studios think if a movie isn't good enough to win anything in the drama category, but it has some laughs, they can just throw it in the comedy category where it'll win because it's seen as somehow being more worthy of an award than a straight-up comedy. So the best "comedy" winds up being a movie that isn't a comedy at all.
With regards to The Martian, this situation is even more frustrating because Ridley Scott's movie and Matt Damon's performance are undoubtedly good enough to hold their own against the rest of the pack trying for dramatic Golden Globes this year. There's even been buzz about a Best Picture nomination for the movie at the Oscars, something that doesn't usually happen with sci-fi adventures or comedies. So why is 20th Century Fox taking the easy road?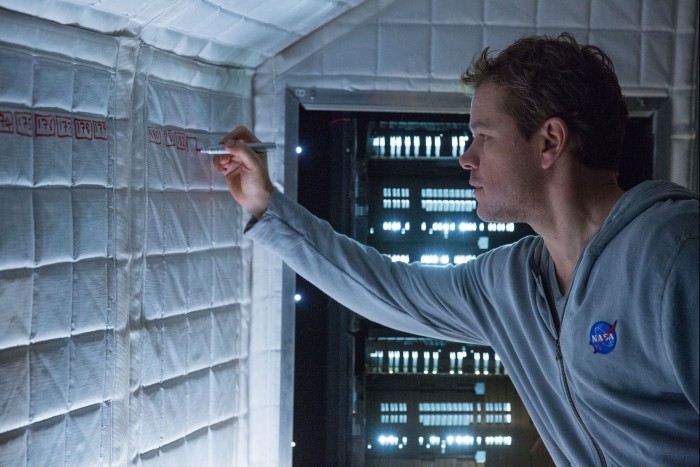 Studios Submitting Dramas as Comedies Is a "Punk Move"
Again, it all comes down to exposure and reputation. If The Martian wins a Golden Globe, it doesn't matter that it was in the wrong category. Fox will be able to plaster the fact that it's a Golden Globe winner all over TV ads for the movie when it hits Blu-Ray and DVD, and plenty more people who didn't catch it in theaters will go out of their way to see it just because of that. Every studio just wants to count the dollars that will roll in from getting a nomination, and they don't care how.
Some comedy filmmakers aren't happy about this. Back in October when there were rumblings of The Martian and some other questionable movies going for a comedy Golden Globe, comedy director Judd Apatow spoke out against this kind of move by studios on Twitter: "Trying to dominate the comedy category when you are really a drama afraid of dramatic competition is a punk move."
The tweet was in response to another tweet about David O. Russell's Joy also being submitted as a comedy, and as of now accepted by the HFPA as one. But in that specific case, no one has seen Joy yet, so it's hard to say whether or not that film really does fit into the comedy category. Though if it's anything like American Hustle, it'll have sparse dark comedy among the drama to qualify it for the category.
What Should Qualify as a Real Comedy?
Paul Feig added to the argument today by saying, "A comedy's a film whose #1 goal is to make people laugh. If that wasn't the filmmakers' top goal, it's not a comedy." That makes plenty of sense, but sometimes the line between drama and comedy just can't be clearly drawn. A movie like 50/50 (nominated in the comedy category) likely didn't just set out to make people laugh, but it did have an equal blend of hilarious comedy and powerful drama. But a movie like The Martian, where the laughs are secondary to the drama, doesn't really seem to be comparable.
It's not as if this is the first time that this has happened with the Golden Globes. Movies like Hugo, Inside Llewyn Davis, My Week with Marilyn and Pride & Prejudice have all been nominated for the comedy category, and that's just in the past 10 years. Sometimes it's hard to classify certain movies as straight-up drama when they have comedic elements, but that's all the more reason to reconsider how this category is approached.
Battling with Musicals for No Good Reason
And let's not forget that comedies also have to contend with plenty of movies which have been nominated simply because they're musicals. After all, that's the name of the category, so one just has to be included, right? But why should a musical like Les Miserables (certainly worthy of a drama nomination) or Sweeney Todd: The Demon Barber of Fleet Street (not worthy of any nomination) be competing against only comedies? It doesn't make sense beyond the HFPA's penchant for puckering up to big Hollywood names.
In the end, I think this just shows that the Golden Globes need an overhaul by just doing away with splitting the categories for films. Or if they're going to split the categories, they need to start avoiding all the political garbage that comes with it, where studios are just trying to sell their movies to an audience that hasn't seen them yet. But since the Hollywood Foreign Press Association is just one big gladhanding dog and pony show, that won't be happening anytime soon.
The bigger problem is that comedies have always been seen to be inferior to dramas in entertainment, even though many would argue that comedy can be much harder to pull off effectively. But that's a conversation for another day.
What do you think of The Martian being classified as a comedy? How do you feel about the comedy/musical category?