Chris Columbus Ended Up Directing 'Home Alone' Because Chevy Chase Is A Jerk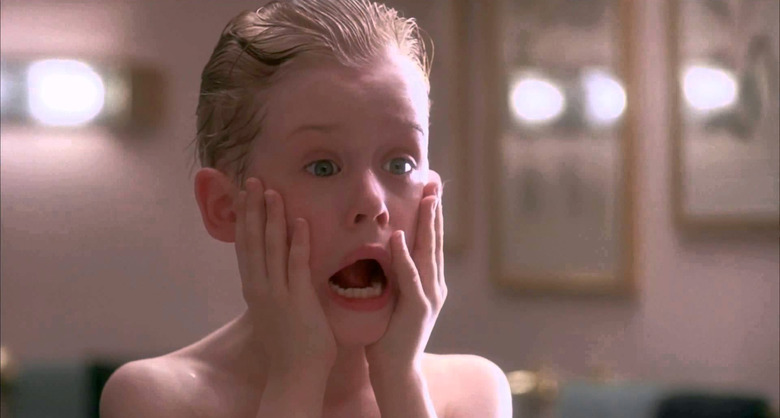 Even though Thanksgiving is still a couple weeks away, stores and people are already focused on Christmas. And this week the holiday mood gets a little boost with the 25th anniversary re-release of Home Alone, which has its final two showings today in select theaters.
In honor of that milestone, an oral history has been put together on the making of Home Alone, revealing one interesting tidbit. Director Chris Columbus only ended up being at the helm of Home Alone after Chevy Chase treated him like garbage in early meetings for another holiday comedy classic, National Lampoon's Christmas Vacation.
In the story from Chicago Magazine, Columbus reveals that he was desperate for work after his 1989 film Heartbreak Hotel bombed hard. And good ole' John Hughes, who wrote Home Alone, came to his rescue:
Around that time, John Hughes sent me the script for Christmas Vacation. I love Christmas, so to do a Christmas comedy had been a dream. I went out to dinner with Chevy Chase. To be completely honest, Chevy treated me like dirt. But I stuck it out and even went as far as to shoot second unit. Some of my shots of downtown Chicago are still in the movie. Then I had another meeting with Chevy, and it was worse. I called John and said, 'There's no way I can do this movie. I know I need to work, but I can't do it with this guy.' John was very understanding. About two weeks later, I got two scripts at my in-laws' house in River Forest. One was Home Alone, with a note from John asking if I wanted to direct. I thought, Wow, this guy is really supporting me when no one else in Hollywood was going to. John was my savior.
So it was the Chris Columbus Chevy Chase feud that resulted in him getting the Home Alone gig. And this isn't the first time that people have talked about how difficult it is to work with Chevy Chase. After he became one of the biggest names in comedy (and even before then), plenty of stories have circulated about his arrogance and poor attitude when it comes to collaboration. From Saturday Night Live to his more recent TV stints on Community, there are enough stories about Chevy Chase being a jerk to fill a book.
This just shows that it really pays to have a writer like John Hughes in your corner. Home Alone led to a lucrative career that took Columbus to projects like Mrs. Doubtfire and Harry Potter and the Sorcerer's Stone and its sequel Chamber of Secrets. Sadly, it also led him to direct disappointments like Rent and Pixels, so we have to take the good and the bad.
If you go read the full oral history of Home Alone, there are plenty more fascinating tidbits about the making of the movie. For example, I had no idea that the Wet Bandits, Harry (Joe Pesci) and Marv (Daniel Stern) actually had last names. Their full character names are Harry Lime and Marv Merchants. Get little details like that, much more insight into the production, and some pretty awesome behind the scenes photos right here.