Star Wars Bits: Stephen Colbert Calls Out George Lucas, Simon Pegg Trashes The Prequels, Daniel Fleetwood Passes Away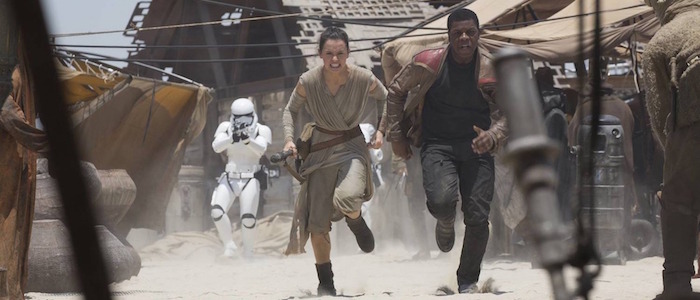 A long time ago, in a galaxy far, far away... there was another edition of Star Wars Bits! Here are all of the pieces of cool Star Wars news you might have missed, including:
Daniel Fleetwood, the first fan to see Star Wars: The Force Awakens, has passed away.
A new app lets you add Star Wars effects to your everyday life.
Simon Pegg trashes the prequels... again.
Stephen Colbert has a message for George Lucas.
Yoda could have starred in Star Wars: The Force Unleashed 2.
Damon Lindelof discusses his "cursed" relationship with J.J. Abrams.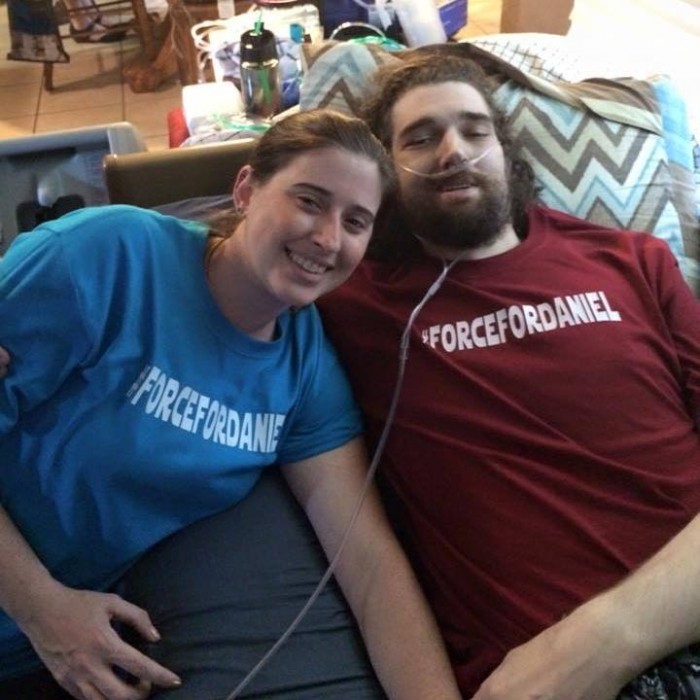 In July, Daniel Fleetwood was given two months to live. A few days ago, he became the first Star Wars fan in the world to see Star Wars: The Force Awakens. The screening was the result of the #forcefordaniel campaign, which saw his friends and family do everything in their power to let him see the movie before he passed away. J.J. Abrams and Lucasfilm came through for him and just in time – Daniel has passed away. His wife Ashley shared the following message on Facebook:
Daniel put up an amazing fight to the very end. He is now one with God and with the force. He passed in his sleep and in peace. He will always be my idol and my hero. Please hug uncle Marc for me and give Lucy lots of kisses. Rest in peace my love.
Okay. Take a moment to wipe the dust out of your eyes. Take a moment. It's okay.
You might be familiar with the very cool Action Movie FX app, which allows you to integrate crazy special effects into the videos you shoot on your phone. It's impressive stuff. But now there's a Star Wars edition on the way, which will allow you to make quick movies where your friends get crushed by Imperial Walkers and chased by BB-8. In other words, it's a dream come true.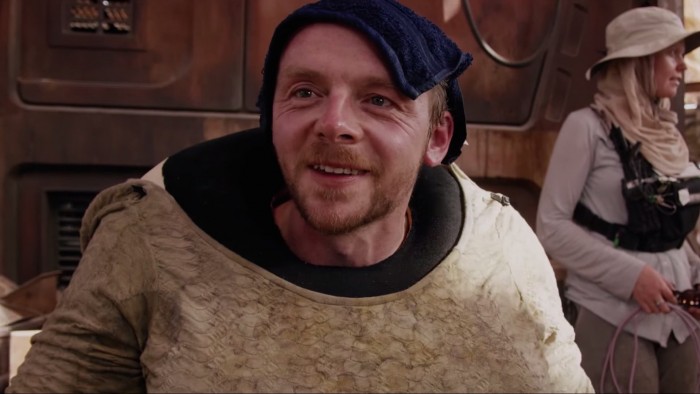 Geek royalty Simon Pegg has never been shy about his love of the original Star Wars trilogy... and he has also never been shy about how much he really doesn't like the prequels. He hates them, in fact. And it seems that appearing in The Force Awakens has only deepened his feelings on the matter. Speaking with the NY Daily News on the subject of George Lucas' controversial prequel trilogy, Pegg spared no venom:
I don't really have any respect for anyone who thinks those films are good. They're not. ... (They're) a monumental misunderstanding of what the (original) three films are about. It's an exercise in utter infanticide ... (like) George Lucas killing his kid.
Ouch. Even those who don't like the prequels felt that burn.
George Lucas probably doesn't care about what Simon Pegg says about him (and if he does, he probably felt a lot better after taking a bath in a giant pool full of money), but Stephen Colbert certainly cares about George Lucas thinks of him. Colbert recently dedicated a few minutes of The Late Show to the latest Star Wars trailer and he just had to set the record straight about the one time he had a lightsaber duel with Lucas. Look, we can't do the anecdote justice, so just hit play and watch it.
When it comes time to buy a lightsaber toy, every Star Wars fan must make an important decision: do you buy something expensive and incredibly breakable that you can never actually do anything with other than display, or do you buy something cheap and plastic that you can actually wield around your living room like the huge dork you are? A new Kickstarter campaign has set out to provide the best of both worlds. The Calimacil Foam Lightsaber glows like a proper laser sword and it's soft enough to whack your friends over the head without any expensive repercussions.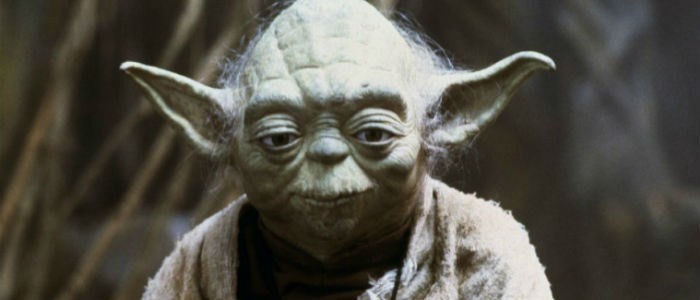 Haden Blackman, the former creative director of LucasArts, chatted with Cinelinx about his career and revealed that we almost got a video game starring everyone's favorite Jedi master, Yoda. In fact, the whole "your character is now a clone!" storyline that baffled fans in Star Wars: The Force Unleashed 2 only came about after plans for a Yoda game failed to materialize:
After TFU1, we weren't officially working on TFU2 in any capacity, and most of my time was spent on the first incarnation of 1313 and exploring other Star Wars games (including a Battlefront reboot). However, I did carve out a small amount of time to generate some high-level concepts, none of which involved Starkiller. One idea was for a Yoda Unleashed game, which would have used Yoda as the main character and explored his past.
Considering how just about everyone was disappointed with the direction of the Force Unleashed series, it's a shame this never came together. Controlling a tiny, backwards-talking green guy would have been a nice change of pace from playing as another scowling anti-hero.
NEW @Hallmark #StarWars Christmas cards that come with real patches. pic.twitter.com/QU9ZH6COen

— Classic Star Wars (@ClassicStarWars) November 10, 2015
With the holidays right around the corner, it's time to show that special someone just how much you care with some Star Wars-themed Christmas cards. Look, all marriages aspire to be as strong as the bond between Han Solo and Chewbacca.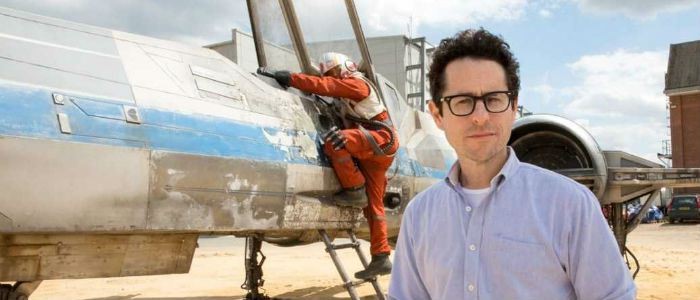 Screenwriter Damon Lindelof, of Lost, Prometheus, and The Leftovers fame, is friends with The Force Awakens director J.J. Abrams ...and there are days when their friendship threatens to derail his Star Wars fandom. After all, he's also a huge fan of the saga and wants to experience the new movie blind and has had to dodge spoilers straight from the source:
When he first came on and said there was going to be an episode seven, he did try to engage me in a conversation about: here's what we're thinking. And I said, 'I don't want to know anything. I want to experience this movie as a fan. It's a bit of a curse knowing you. Even though you're my friend and I love your stuff, everybody assumes that I know everything.' So for the last two years, everybody I know has been like, 'What do you know about Star Wars?' And I've been able to say, 'I don't know anything, I'm going into it just as blind as you are.'
Look, Mr. Abrams: if you want to talk to someone about Star Wars plot details, we're totally available. Stop bugging Mr. Lindelof. Give us a call.
Many Star Wars fans grew up watching (and rewatching) the original trilogy on VHS, so this tweaked version of the Force Awakens trailer should get your nostalgia nice and fired up. It has everything you'd expect from an inferior media format: bad tracking, image cropped to a non-widescreen television, and the original company logos from a time when our graphic design standards weren't quite so high. Ah, it's perfect.
Star Wars Celebration​ Europe Friday Adult Tickets are sold out. Buy Sunday Tickets: https://t.co/oNyANLYpwV #SWCE pic.twitter.com/RgmGY15oqR

— StarWars Celebration (@SW_Celebration) November 10, 2015
If you're planning to attend Star Wars Celebration Europe, you'd better act fast. The convention doesn't even begin until July 2016, but adult tickets for Friday are sold out, so plan accordingly. Or you can buy a child's ticket, build an Ewok costume, and walk around on your knees to fool everyone. Just how dedicated are you?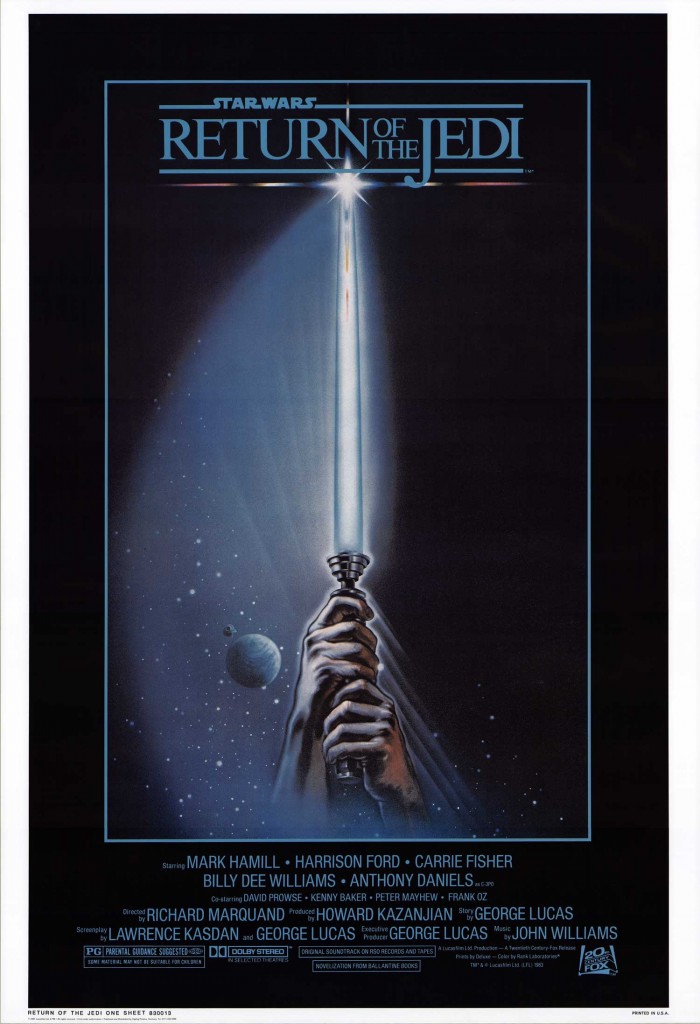 Early sketches for John Alvin's Return of the Jedi poster have popped up online and they provide a fascinating look at how a legitimate genius goes about designing an iconic movie poster. Take a look (and note how some of the designs still bear the original Revenge of the Jedi title):