Star Wars Bits: Captain Phasma Toys, Disney's Star Wars Weekend Cancelled, First Look At Max Von Sydow's 'The Force Awakens' Character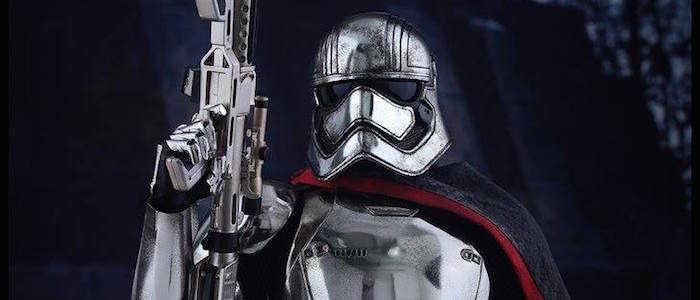 Welcome back to Star Wars Bits, the regular feature where we bring you all of the Star Wars news you may have missed. With Star Wars: The Force Awakens a little over a month away, we've been keeping very, very busy. In this edition:
New banners show off Rey and Kylo Ren.
Gina Rodriguez inches toward a role in Star Wars Episode VIII.
John Boyega tries out some Kylo Ren cosplay.
Captain Phasma is revealed in toy form.
Disney theme parks make some new Star Wars announcements.
Watch every single frame of The Force Awakens footage thus far.
Take your first look at Max von Sydow's mysterious character.

A few days ago, we got our first look at a new Star Wars: The Force Awakens banner showing off John Boyega's Finn and his lightsaber. Now, two new banners have arrived online, showing off the two other new leads of the film with their weapons of choice. Above, you can see Daisy Ridley's Rey wielding her staff. Below, you can see Adam Driver's Kylo Ren wielding his homemade lightsaber. Like those character posters from last week, these all follow a similar pattern and would probably look really nice hanging together on the wall of your local multiplex.

Social media may have accidentally confirmed some rumored Star Wars casting. A few months back, rumors that Jane the Virgin star Gina Rodriguez was being cast in Rian Johnson's Star Wars Episode VIII began swirling around the internet, but nothing was confirmed. Now, Jedi News has noted that Johnson and The Force Awakens star John Boyega have just started following her on Twitter. That's about as far from an official confirmation as you can get, but it certainly feels like something. In fact, we'll go out on a limb and suggest that maybe Finn and Rodriguez's potential mystery character may share a lot of scenes in the next movie. After all, they've already become internet buddies. Maybe they're preparing to spend many months waiting around on set together.
Speaking of Mr. Boyega and social media, the always delightful actor took to Instagram dressed as Kylo Ren and showed off some pretty sweet lightsaber skills. The fact that Boyega seems to be as big a fan of Star Wars as anyone else on the planet is wonderful – his enthusiasm is downright infectious. If you aren't following him, you should change that. Otherwise, you may miss great stuff like him literally falling off the couch while watching the latest trailer.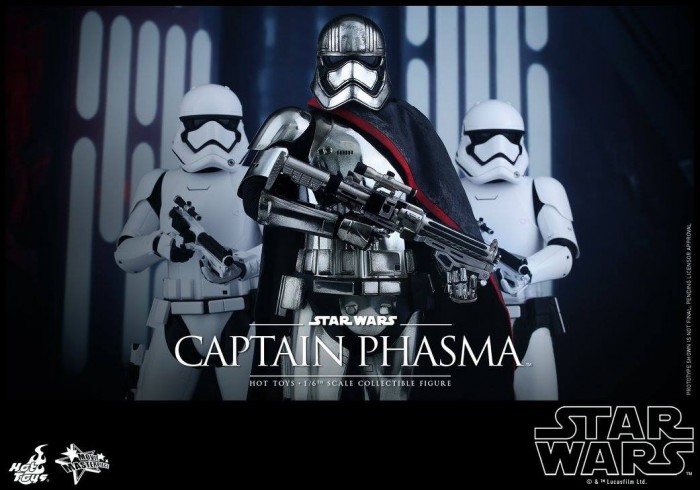 We still don't know much about Captain Phasma, the chrome-armored Stormtrooper commander who is played by Game of Thrones star Gwendoline Christie in The Force Awakens. However, we do know that she has the coolest costume in the saga since Boba Fett. Hopefully she actually has a personality beyond a snazzy outfit. Anyway, images of the new Hot Toys Phasma figure have arrived and it looks as detailed as you'd hope. This thing will probably clean out your savings account, but at least you're getting a quality product.
While we're on the subject of Captain Phasma, Christie spoke with the LA Times, revealing that she went out of her way and fought tooth and nail to land a part in The Force Awakens:
I really wanted to be in 'Star Wars' because it had a special meaning to me. Being someone who never felt part of the mainstream, who always felt unusual, it felt like a world that I could inhabit in terms of my imagination and who I was. I became like a dog with a bone and was absolutely insistent: 'Please, please, please try to have me seen.' Eventually they were worn down by my incessant asking.
Then again, anyone who has seen her kick ass as Brienne of Tarth must have known the saga could only improve with her mere presence. Who the heck is going to tell her no?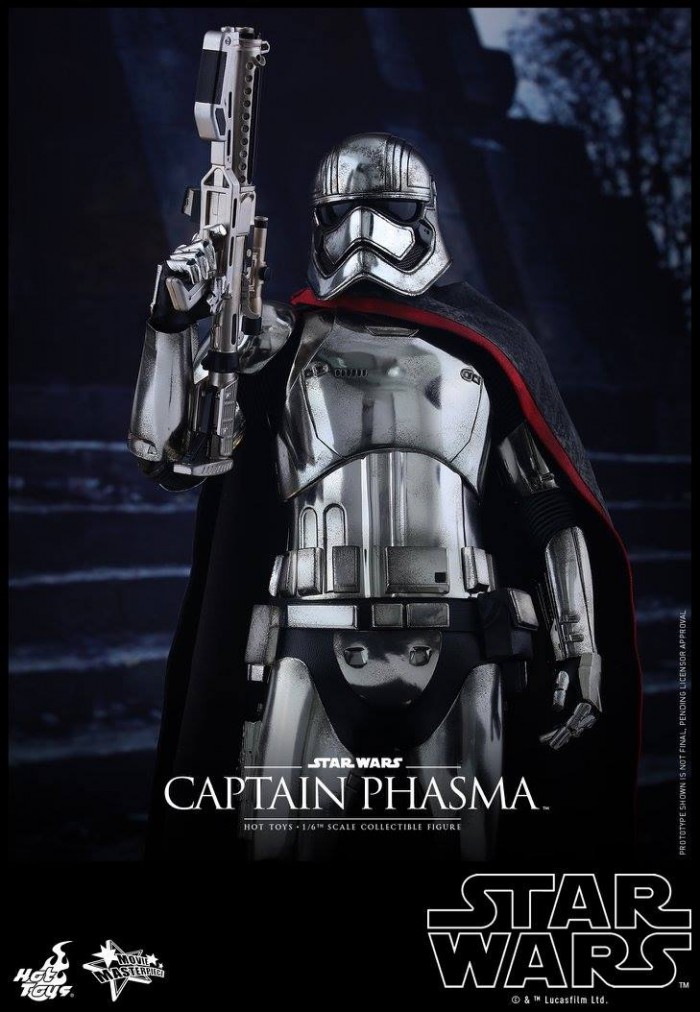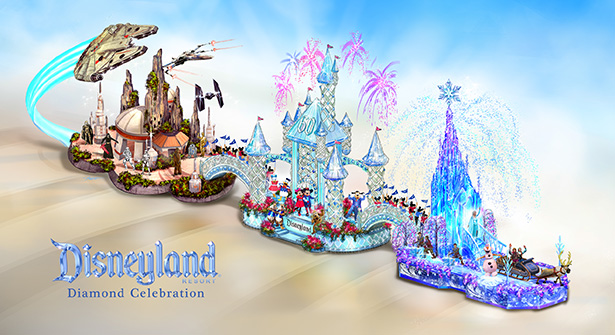 Disneyland's contribution to next year's Rose Parade has been unveiled in art form: a float celebrating all things Disney... which now includes Star Wars. Disney has owned this franchise for years now and honestly, we're still getting used to it.
In other theme park news that shouldn't come as much of surprise (although it will certainly leave a number of people disappointed), Walt Disney World's Hollywood Studios theme park has cancelled their annual Star Wars Weekends event. The news is buried at the bottom of a post about a variety of Star Wars-themed events hitting the park this December, which is classic Disney – hide the negative news in a pile of fun news. Anyway, the decision makes sense. The park is about to undergo radical construction that will see the addition of an entire Star Wars land. It no longer needs Star Wars Weekends because every weekend will be a Star Wars Weekend in a few years.
When the "final" The Force Awakens trailer arrived, YouTuber James Darling spliced together every available second of footage from the new movie into one epic trailer. The result was very satisfying. Since then, a few TV spots and an international trailer bearing new footage have arrived online and that old video quickly become obsolete. Thankfully, Darling is more obsessive than most fans and he cut a new version. That video above contains nearly five minutes from the new Star Wars movie, everything that has been made public so far. Enjoy.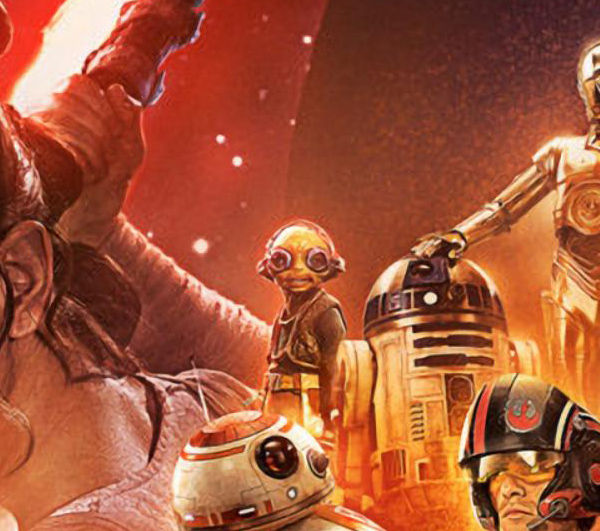 We have yet to get a truly clear look at Lupita Nyong'o's Maz Kanata. We glimpsed her hand in the the second trailer (she's the one handing a lightsaber to a pair of still-anonymous hands), we heard her voice in the latest TV spot, and she's a tiny figure among many in the Force Awakens poster. But if you zoom in on her picture from the poster, you can see that this diminutive alien wears some kind of googles. According to EW, those aren't a simple fashion accessory:
We've only seen her on the poster – a smallish figure with black goggles. Her eyes are covered because they hold a secret power. That's why her narration is significant: "I have lived long enough to see the same eyes in different people. I see your eyes. I know your eyes."
Rumor have suggested that Maz is essentially the Yoda of the new movie and this is the kind of news that gels perfectly with that. She may not be a Jedi, but maybe she can utilize the Force to see what others cannot.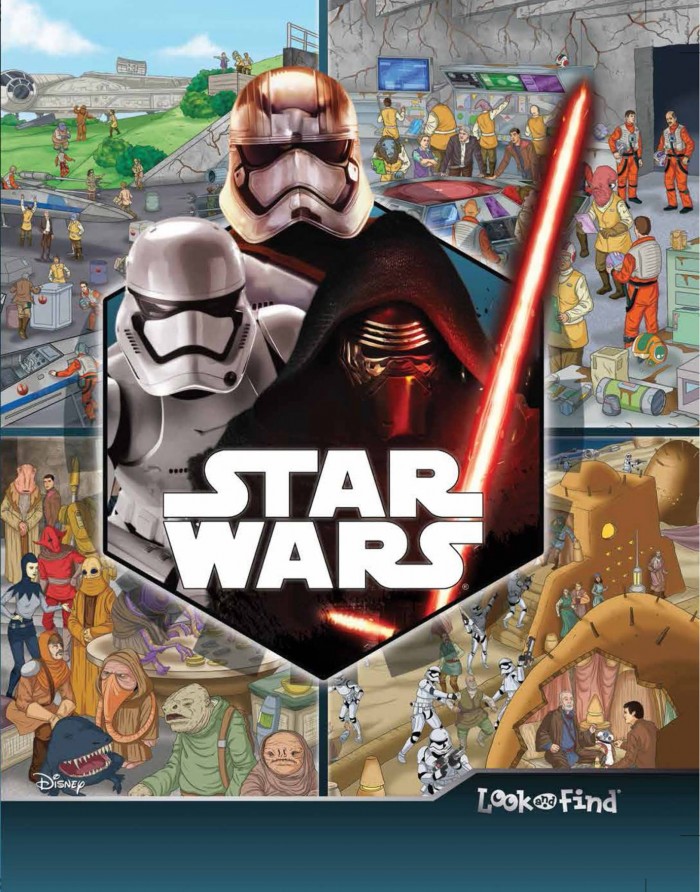 As is often the case, our first look at a new Star Wars character has arrived via merchandise. In this case, it's our first look at Max von Sydow's Lor San Tekka. The exact nature of the legendary actor's role in the movie is under wraps (there are spoilers out there though, should you care to break out the Google), but you can see an illustrated version of the character on the cover of the children's book seen above. Note that he's chatting with Oscar Isaac's Poe Dameron, with BB-8 hanging out nearby. Also note that Stormtroopers are swarming right outside. Similarly, another children's book cover has revealed Finn sitting in the Millennium Falcon's gunner seat. For all we know, that's an image J.J. Abrams fought to keep hidden, but what are you gonna' do? Kids gotta have their Star Wars books.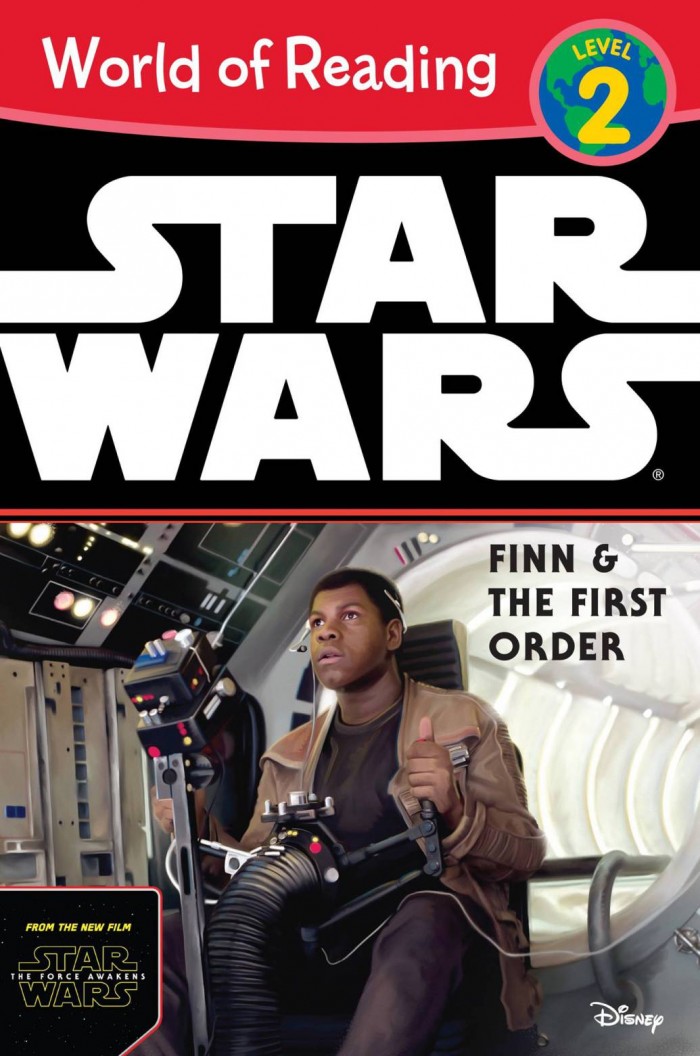 And finally, the always in-depth and reliable Drive Thru Review YouTube channel has posted a video comparing the vanilla edition of the Star Wars Risk board to the "Black Series" edition. The latter may cost significantly more money, but as you can see, the component upgrade is worth the extra dollars for dedicated fans with money to spend.