Bloody New Photo From Nicolas Winding Refn's 'Neon Demon,' Arriving Summer 2016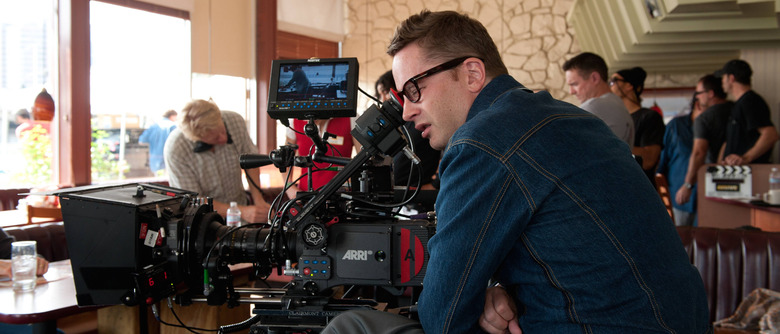 This past summer brought our first look at Nicolas Winding Refn's next film, a horror project called The Neon Demon. At the time, the film didn't have a distributor and we weren't sure when it would arrive. But today, Amazon Studios has announced acquisition of the film starring Elle Fanning, and they've released a new still from the movie as well. So when can you watch it?
Here's the new The Neon Demon photo: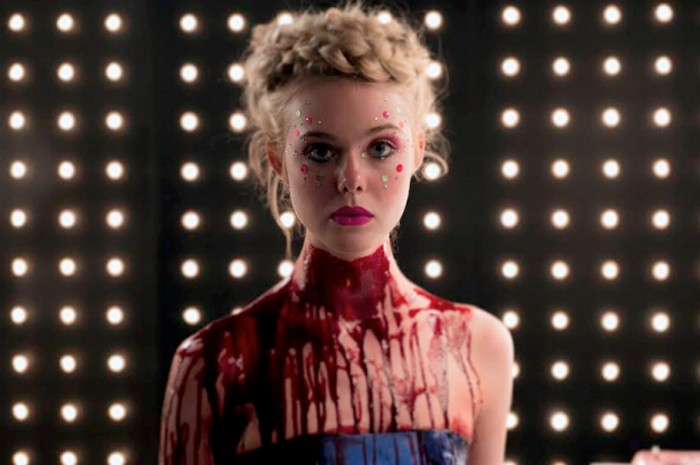 Variety reports Amazon is eyeing a release in the United States sometime in the summer of 2016, though a specific date hasn't been set just yet. For those just joining us, the movie follows an aspiring model (Fanning) who moves to Los Angeles where her youth and vitality are devoured by a group of beauty-obsessed women who will go to any lengths to get what she has.
That's not a very subtle allegory for Hollywood's treatment of women and their beauty, but in the hands of Refn, it should make for a unique story. Refn spoke about the inception of the film with the acquisition news:
"One morning I woke and realized I was both surrounded and dominated by women. Strangely, a sudden urge was planted in me to make a horror film about vicious beauty."
Wild Bunch and Gaumont, who joined forces for Refn's Only God Forgives, have co-financed the project and they are also handling international sales on the film. The film also has Refn reteamed with producer Lene Borglum, who was behind the aforementioned Cannes selection as well as the filmmaker's earlier film Valhalla Rising.
The rest of the creative team is full of Refn's usual collaborators, including editor Matthew Newman and composer Cliff Martinez, and lensing the film as cinematographer is Philippe Le Sourd, fresh off his work on The Grandmaster.
Meanwhile, in front of the camera, the rest of the cast includes Jena Malone (The Hunger Games: Mockingjay Part 1), Karl Glusman (Stonewall), Bella Heathcote (Dark Shadows), Abbey Lee (Mad Max: Fury Road), Desmond Harrington (Dexter) Christina Hendricks (Drive), and Keanu Reeves (John Wick, The Matrix series).
There are quite a lot of talented names involved here, and while it won't be a blockbuster success for Amazon (who will release in theaters and on Amazon Prime), it shows their dedication to auteur filmmakers and niche audiences. They showed their penchant for supporting important filmmakers with their first film deal for Spike Lee's Chi-raq (watch the trailer right here), and they've got a deal that has Terry Gilliam working on some future projects as well.
Amazon will only continue to pick up more movies with plans of producing and distributing up to 12 movies each year, which is pretty ambitious for a company that just got into the feature film business this past June. They could turn out to be a savior for films that major studios might not otherwise want to take a risk on. Stay tuned to see what else they end up putting together soon.