The Best & Worst Sketches From Donald Trump's 'Saturday Night Live'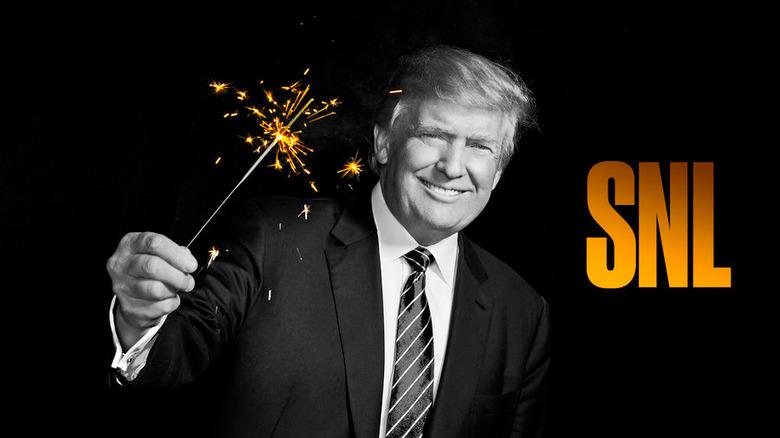 Last night, protesters gathered outside 30 Rock in New York City to protest presidential candidate Donald Trump hosting Saturday Night Live, and earlier this week there was an offer on the table from a website called DeportRacism.com offering $5,000 to any audience member in attendance to yell "Deport Trump" or "Trump is racist" during the live broadcast of the show. Add that to all the think pieces and uproar, and there was quite an upset concerning the politician hosting the sketch show for a second time.
However, in the end it didn't really turn out to be worth all that much trouble because thanks to concerns over equal time on network television, Trump was only given 12 total minutes of screentime during the entire episode. And not only did this episode fail to heal any wounds that Trump might have created for some in his presidential campaign, but it just wasn't a good episode in general.
Check out our full review of the Donald Trump Saturday Night Live episode below!
The Best


Hotline Bling Parody – You've probably seen plenty of memes poking fun at Drake's new music video for his track "Hotline Bling," but this is really the best one. And honestly, this was the only time that Donald Trump made me genuinely laugh out loud. Hearing him sing the lyrics to the song while dancing like a true old white man was just hilarious. Also, I'd be really interested to see how many Drake fans are actually familiar with Ed Grimley, let alone Martin Short. But I loved this parody.


Bad Girls – At first I was hoping this was some kind of follow-up to the "(Do It on My) Twin Bed." And while that wasn't the case (although I suppose this could be considered a prequel of sorts), this was still a fantastic pre-recorded sketch. Sadly, both of the best sketches were not live this time, but all things considered, I suppose this was somewhat inevitable.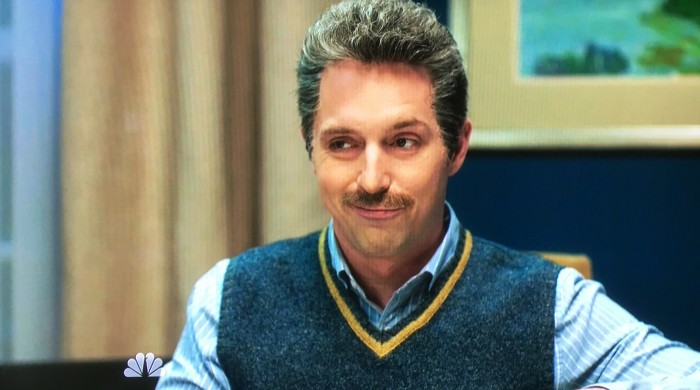 Mr. Crocker – This is pure Beck Bennett, and his energy in this sketch is exactly what was needed to give a little kick in the pants to the end of the show. Sadly, because Bennett's incredible voice is used to sing popular tunes throughout the entire sketch, this one isn't available online due to music copyright issues, but you might be lucky enough to find it online still.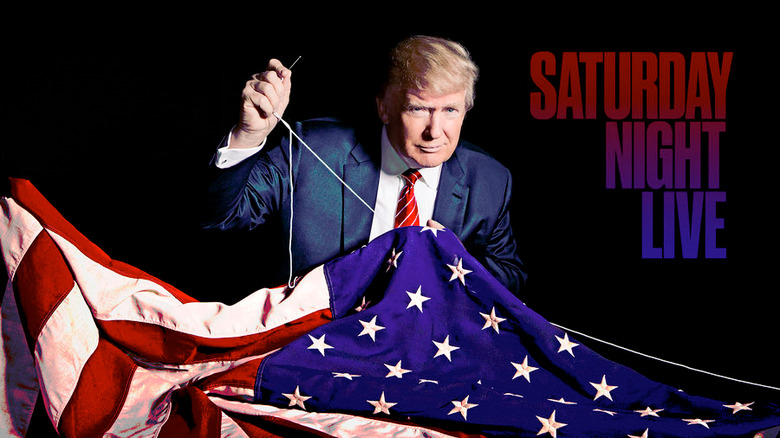 The Average


MSNBC Forum – Not even Larry David as Bernie Sanders could elevate this to being great, but he at least improved what otherwise might have been a very stale approach to the forum debate mockery. David is pitch perfect as Sanders, and for those who keep track of this kind of thing, this is the first time in awhile that a guest star delivered the opening "Live from New York" line and also did so with a variation that didn't actually use the entire iconic line.


Porn Stars Donald Trump – This felt much more tame than the porn stars sketch usually is, and that's likely because Trump was nixing some of the more risque sketch ideas and jokes just so he didn't upset any voters. That's not speculation, that's something Trump actually said. While I loved seeing Bobby Moynihan as Ronald Donald McDonald McTrump, this take on the porn stars just didn't pack that usual funny punch it does.


Live Tweeting – While I will say that I was surprised and interested in a sketch that called attention to one of Trump's less than appealing tendencies to get in arguments with and insult people on Twitter, this also felt like an easy way to get around the equal time issues that could have arisen from Trump hosting Saturday Night Live. The problem is that Trump isn't a comedian, so you can only come up with so many variations on him calling one of the cast members a loser before it gets tired. But seeing the cast members get worried about what he might say was somewhat amusing.
The Worst


Rock Band – While I would give anything to see someone play the laser harp, it almost seemed like Trump was tired at this point in the show and wasn't putting himself into the sketch as he did with the previous brief appearances. Of course, it's not as if the sketch itself was all that great to begin with, so Trump isn't really to blame here. Though I will say as a laser harp player, he looks more like President Snow from The Hunger Games.


Toots Intro – Talk about an obscure reference that went over even the heads of people who watched Saturday Night Live the first time Trump hosted. This was such a strange tangent, and it felt like a sketch added at the last minute because Trump didn't want to put on anymore costumes. Speaking of which, he also didn't wear any wigs at any point through out the show, so do with that information what you will.


White House 2018 – I don't know if it's because some of these faux future successes of a Donald Trump presidency are probably what he believes will happen if given the position of commander in chief (or really what any politician believes about their own policies), but this sketch was painfully unfunny. It didn't even feel like there was an audience in attendance. Also, I can't remember the last time an audience didn't cheer for a guest star cameo, but Ivanka Trump didn't help matters any.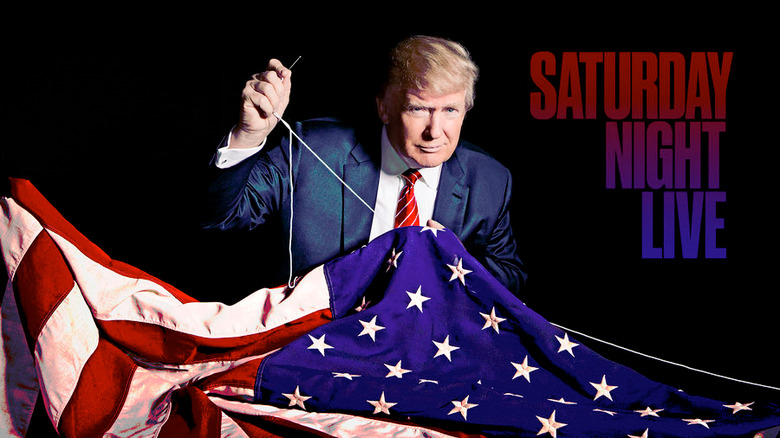 Weekend Update
Even though at first it seemed as if Colin Jost and Michael Che were not on board with this episode at all, this actually turned out to be quite the fantastic Weekend Update segment. Jost and Che had a great back and forth about Ben Carson, and Che's dig at Jost being a Mets fan was also a nice touch. Despite the low grade episode surrounding them, the anchors delivered a solid Weekend Update this week.


Drunk Uncle on Donald Trump – For some reason, Bobby Moynihan just didn't seem to be nailing his Drunk Uncle character as well as he normally does, but that didn't keep his segment from being one of the live highlights of the night. The drunk nature of the character just wasn't as strong as it usually is, but there were some fantastic lines in this bit, including a remark about Drunk Uncle and Trump both liking white Russians.


Leslie Jones on Gender Roles – Though Jost and Che seemed to have some magic at the desk this week, the usual fun that Jones and Jost have when she pops up at the desk just wasn't there tonight. And again, I think SNL is relying far too much on Jones to basically come out and do stand-up when they don't have any other characters set to appear. She should be used more sparingly in this regard just for variety's sake.
 The Host
Donald Trump was only in 12 minutes (maybe a couple minutes more), but that doesn't mean his presence wasn't felt throughout the entire episode, resulting in the highest ratings SNL has had in years. Some of the cast members clearly weren't invested in the show and the sketches were missing some of that extra bite and edginess that usually comes with the late night comedy. If you need anymore evidence, notice how awkward it was to watch the cast members interact with him during the closing credits. It took quite a while for anyone besides Ivanka Trump to even approach him for the usual hugs and handshakes for the farewell.
I will say that Trump is far from the worst host SNL has seen, as he does have occasional moments of solid comedic timing and charisma, but he just brings so much weight from his current public profile with him that it outshines anything else on the show, making most of the cast and writing staff feel like they can't do what they normally do. Even seeing Taran Killam and Darrell Hammond do their Trump impressions with him in attendance felt weird when those kind of moments are usually fun. But it's all over now, and it probably won't happen ever again.
The MVP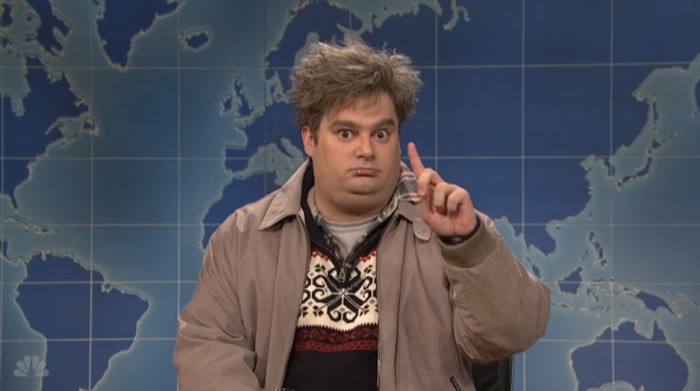 Bobby Moynihan and Beck Bennett – This week, I had some trouble picking between these two, so they can both have it. Not only did Moynihan come through with the best live segment of the night as the reliable Drunk Uncle, but he was also fantastic in the Drake music video parody. Meanwhile, Bennett's work in the Mr. Crocker sketch was the kind of top notch, strange comedy we've come to expect from the comedian, and hearing him sing some popular tunes from the radio in that deep, resonating voice of his was hilarious.
The Final Word
With Donald Trump only appearing for a brief amount of time throughout the episode, I find myself wishing that he only made a cameo in the Drake parody. The controversy surrounding his hosting seemed to be more important than the episode itself, though SNL did try to make fun of it with a few jokes throughout the night. Larry David calling Trump a racist for the $5,000 reward was  a solid bit, but all the tension from Trump's presence made the rest of the references to the headlines he has been making fall flat. I've seen worse episodes of Saturday Night Live, but this was certainly one of the most awkward.
Here's hoping the cast and writers bring all the energy they didn't use for this episode to the table next week when Elizabeth Banks hosts the November 14th episode.