Johnny Depp Getting Animated Again With 'Gnomeo And Juliet' Sequel 'Sherlock Gnomes'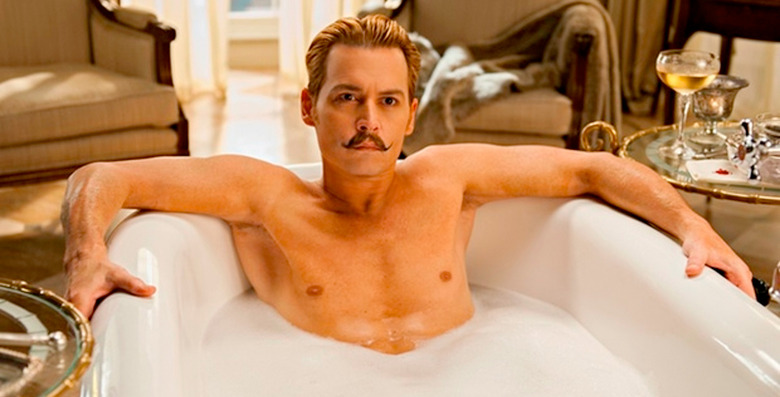 It's been three years since we heard anything about Gnomeo and Juliet 2, the sequel to the 2011 family film that delivered a fantastical adaptation of William Shakespeare's tragedy, following two feuding lawn gnomes who fall in love. But the animated follow-up just gained a big name for the voice cast.
Pirates of the Caribbean star Johnny Depp will be lending his voice to the sequel with the punny title Sherlock Gnomes. And as you've surmised, there will be a mystery among the gnomes that needs to be solved.
According to Deadline, Sherlock Gnomes will follow a string of garden gnome disappearance in London, forcing the couple Gnomeo and Juliet to track down legendary detective Sherlock Gnomes to crack the case. Depp will be lending his voice to the new title character with James McAvoy and Emily Blunt returning as the two main characters from the first film.
Kung Fu Panda director John Stevenson will be at the helm of the sequel and last we heard the script was coming from the first film's writers Andy Riley and Kevin Cecil. Paramount already has the film set for release a few years from now on January 12th, 2018, so seven years will have passed since the first film arrived in 2011. That's a long time to wait for a sequel, but animated films don't come together as quickly as live-action projects.
The original film was a surprise hit with $194 million at the worldwide box office, helped by the fact that it featured original music by Elton John, who also executive produced the film by way of his Rocket Pictures banner. But how long can they keep the puntastic franchise alive? Will we ever get Frankengnome or The Adventures of Gnome Sawyer? What about Brave Gnome World? The possibilities are endless!
Elton John will be back behind the scenes and presumably writing original songs for the movie again (fingers crossed for Rocketgnome this time), with Gnomeo and Juliet producers David Furnish and Steve Hamilton-Shaw on board along with Tangled production executive Carolyn Soper.
The last time Depp took a key role in an animated film was also back in 2011 with the strange but satisfying Rango. Since then he's had plenty of ups and downs in the live-action world including the previous Pirates of the Caribbean sequel, The Rum Diary, The Lone Ranger, Transcendence, 21 Jump Street and Into the Woods. This year Depp turned in what is easily one of his worst movies with Mortdecai, and also a return to form with a stellar performance in Black Mass. Here's hoping his return to animation results in something worthwhile.