Take That, Dark Side: 'Star Wars: The Force Awakens' Hardcover Book Not Being Released Until 2016 To Avoid Spoilers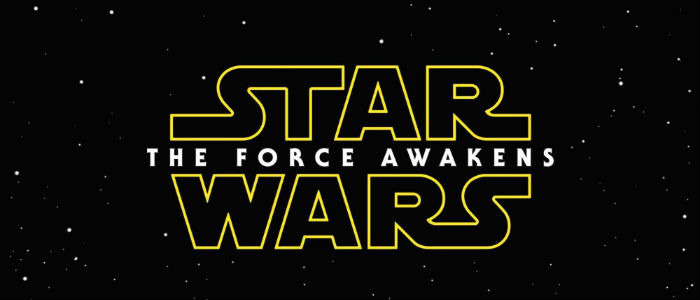 Disney is doing everything in their power to make sure Star Wars: The Force Awakens won't be spoiled before the movie starts playing the evening of December 17th. They're already holding back the soundtrack until December 18th and the The Force Awakens novel adapting the film is being held from physical publication until January in order to help keep the film's story under wraps. However, the e-book version of the book will still be available on December 18th. But why?
The Wall Street Journal has word that only the physical publication of books is being held back because it's not as easy to control the release of pages that need to be printed and shipped in advance of the release date. And for those who kept track of the release of The Force Awakens merchandise for Force Friday, you know that keeping those kind of things under wraps can be a challenge.
The digital version of the book is much easier to keep a secret, which is why that release date isn't being pushed back. David Moench of Del Rey publishing says, "We would love to release both formats of the novelization simultaneously and not miss the holidays, but we recognize the importance of protecting the story for the fans." Fans who want the physical copy of the book will have to wait three weeks until it arrives on January 5th, 2016.
This is quite the departure from the usual release strategy for books like this, especially regarding Star Wars. For example, the novelization of the last theatrically released Star Wars movie, Revenge of the Sith, was available in stores a whole six weeks before the movie was out. But things are much different this time, with nearly everything about the movie shrouded in secrecy.
Honestly, I'm perfectly fine with Disney going out of their way to keep the story secret in this way. As a matter of fact, I still don't understand the appeal of novelizations of movies like this. As a kid I enjoyed reading the book for a movie that I couldn't watch all the time at home, but for adults, I just don't get the appeal. While there are usually extra details in the books for hardcore fans, generally, it just feels like a waste of time. But that's just my opinion.
Only 44 more days until Star Wars: The Force Awakens hits theaters next month.