Key And Peele Team With 'Nightmare Before Christmas' Director For Your Next Favorite Movie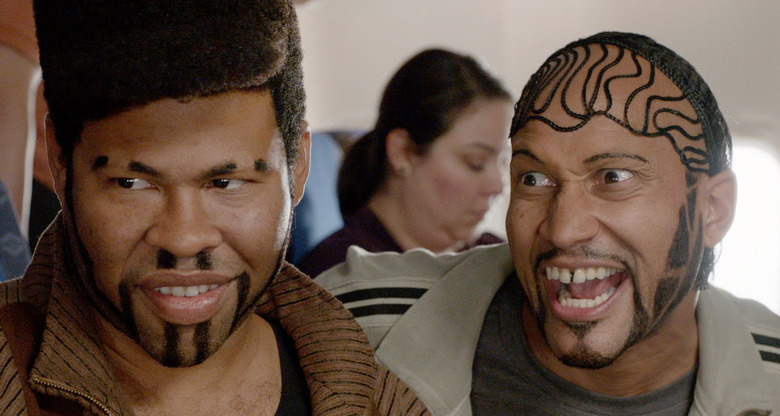 Even though the ending of the Comedy Central series Key and Peele earlier this year left us sad, the good news that is left the comedy duo of Jordan Peele and Keegan-Michael Key open to some big screen projects. And one of those promising opportunities just came to light.
Key and Peele are teaming up with Henry Selick (director of Nightmare Before Christmas and Coraline) for a new stop-motion animation comedy called Wendell and Wild, and it sounds like it's going to be another twisted endeavor.
Variety has word from Selick that Wendell and Wild is "about two scheming demon brothers who must face their arch-nemesis, the demon-dusting nun Sister Helly, and her two acolytes, the goth teens Kat and Raoul." Do goth teens even want to be acolytes? I'm betting the only reason that they're acolytes is because their parents forced them into it, trying to break them of their goth phase.
This is an original story from Selick, who will direct, produce and co-write the script with Peele (but not Key, because they don't have to do everything together). As of now it's not set up at a studio, but they're still working out the creative details anyway, so there's apparently no rush.
Key and Peele have quite the full roster on their hands in the feature film department. Their first feature film collaboration, a comedy called Keanu with Will Forte, is set to hit theaters on April 22nd, 2016. In addition, they're also producing a remake of Police Academy and working on a feature film adaptation of their substitute teacher sketch from Key and Peele. And let's not forget that Peele is working on a horror movie of his own called Get Out.
Meanwhile, Henry Selick has been trying to get a new project off the ground for awhile. The Shadow King was once set up at Disney, but the studio ended up dropping out, and we haven't heard anything about the fate of the project since 2013. Selick was also working on a live-action film called A Tale Dark and Grimm, but there have been no updates on that project either.
As someone who loves what Selick does with stop-motion animation, I can't wait to see what he does with two of the most talented comedians working today. And in case you couldn't tell from the storyline, Selick has no intention of moving away from the darker side of animated storytelling, as he tells Variety:
We are who we are. Charles Addams cartoons, the original 'Twilight Zone' series, Ray Harryhausen's stop-mo monsters, Disney's 'Night on Bald Mountain,' Charles Laughton's 'The Night of the Hunter,' the original 'Invasion of the Body Snatchers' – these were the things that caught and held my attention as a kid. Used to be what I liked was a small percentage of what was being made. These days, everything is dark, darker, darkest.
We'll keep you posted on Wendell and Wild as more information becomes available.