VOTD: Everything You Ever Wanted To Know About 'The Thing' In An 84-Minute Documentary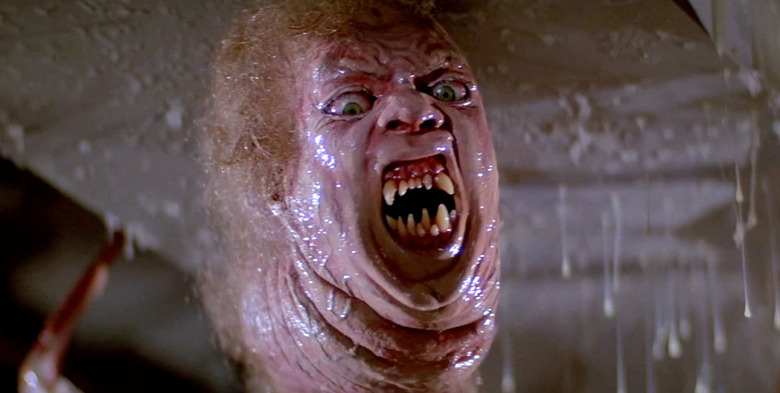 Since there isn't really an abundance of Thanksgiving films that you can enjoy throughout the month of November leading up to the feasting holiday, it's probably not a bad idea to keep watching horror films for at least a couple weeks following the end of Halloween. Or if you've had your fill of blood, spooks and demons, maybe you'd like to go behind the scenes of one of the best horror films ever made.
John Carpenter's The Thing from 1982 is a classic in every sense of the word. It has influenced cinema for decades, inspired a generation of filmmakers, and it holds up as a truly intense, suspenseful thriller. And now a new The Thing documentary clocking in around 84 minutes goes behind the scenes of the film, telling you everything you ever wanted to know.
Here's The Thing: Terror Takes Shape from Daniel Barros (via The Playlist):
John Carpenter features prominently in this documentary with lead actor Kurt Russell and the rest of the cast, not to mention the incredible creature effects that have pretty well stood the test of time. Even if you're a huge fan of the movie, you just might learn something you didn't know about it in this documentary. Maybe it will just inspire you to sit a friend down who has never seen the movie and needs to be enlightened by this truly remarkable piece of work.
Or if you've already seen this, you might want to head over to Boing Boing where they have a retrospective on the project, calling it the "anti E.T." with no feel-good aspects about this alien feature at all. It's a fantastic look back at the impact the film had when it was released and the film's legacy that has endured since then.