'Scary Stories' Trailer: A Documentary On One Of The Scariest Children's Books Ever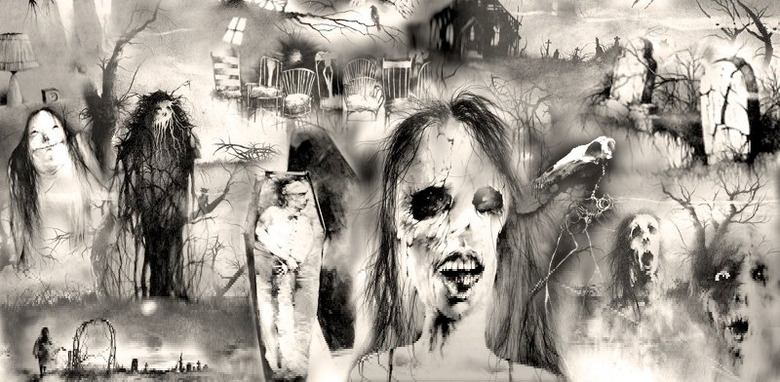 For a couple years, an adaptation of the children's horror book Scary Stories to Tell in the Dark has been in the works. Back in 2013, Saw scribes Patrick Melton and Marcus Dunston were set to write the screenplay, but last year John August was brought on board to start the project over from square one. Since then, we haven't heard anything about the project.
But while we wait for that project to move forward, we'll be able to dive into Scary Stories to Tell in the Dark in a different way. Filmmaker Cody Meirick has been working on a documentary, aptly called Scary Stories, that will dive into the history and legacy of the book and the impact it had on the generation who fell in love with the terrifying gothic tales and illustrations within, haunting their dreams so much that later versions of the original book were made significantly less scary.
You can get a taste of what the doc will offer in the Scary Stories trailer after the jump!
Here's the trailer for the Scary Stories to Tell in the Dark documentary (via Best Horror Movies):
For those who don't know, the original book by Alvin Schwartz (and two sequel books) featured short stories highlighting skeletons with torn and tangled flesh who roam the earth, a ghost who takes revenge on her murderer, and a haunted house where every night a bloody head falls down the chimney. And the illustrations themselves, by Stephen Gammell, made the stories that much more horrifying, which is why the booked was banned in plenty of schools
There's no indication when this movie might get released, but it looks like there's plenty to learn about this book series and its impact on the nightmares of an entire generation of kids. Here's hoping the film adaptation can capture some of the spooky spirit of the books and bring it to life properly.
Scary Stories: A Documentary will explore the history and background of one of the most controversial works of modern children's literature. In the 1980s and 1990s in elementary libraries across the United States these books developed a growing interest from boys and girls who were taken in by the gothic tales, the whimsical tone, and the ghostly illustrations. Now the Scary Stories book series stands as the most challenged children's book of the last 30 years and a testament to the power of something that is often taken for granted: a good scary story.
Stay tuned to find out when you might be able to see this documentary.