The Best Films And Shows Arriving On Netflix In November 2015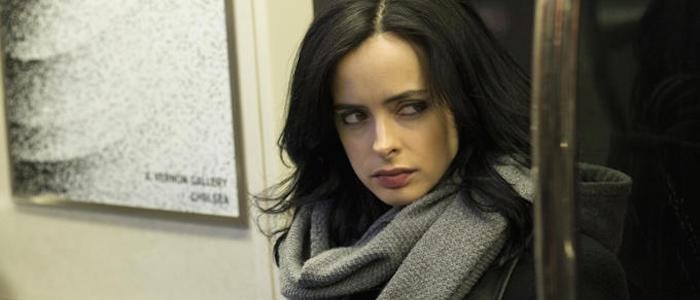 Netflix giveth and Netflix taketh away. Although the world's most popular steaming service is losing a bunch of great movies and television shows next month, it's gaining plenty of stuff worthy of your team and attention in turn. If you like unique and varied documentaries, surreal animated family movies, and Marvel superheroes, you'll have plenty to dig into over the next few weeks.
Scroll one down for our recommendations for movies coming to Netflix next month, plus a complete list of everything else.
The SpongeBob Squarepants Movie (November 1)
There are three groups of people who should be overjoyed that the original SpongeBob Squarepants movie is will be streaming soon: young children, stoners, and animation fans who know how to appreciate this movie's psychotic brand of absurdism. Yes, it's a kids' movie, but there's a reason this movie appeals to so many people who like kicking back and enjoying a motion picture while under the influence. This is one weird, silly movie with gags that recall the intelligently crafted idiocy of the Monty Python films. You don't even have to be familiar with the show or have kids – just give this thing a shot.
Master of None (November 6)Aziz Ansari has been saying all of the right things about his new Netflix comedy series, which looks like a sweet, smart, and refreshingly modern rom-com. The set-up is familiar, with Ansari playing an average guy trying to navigate modern life and all the pitfalls that entails. You know, relationships, family, friends, racial profiling and so on. After playing a hilarious, selfish jerk for so many years on Parks and Recreation, it's certainly going to be interesting to watch Ansari tackle a character who appears far more relatable and down-to-earth. With the entire first season arriving on Netflix at once, we'll be the first ones to binge it.
Anna Karenina (November 12)
Director Joe Wright's Pan may have recently come and gone without leaving a single fingerprint on popular culture, but one of his most impressive and dazzling movies is on its way to Netflix. Just in time to help you forgive him for, you know, making Pan. This 2012 adaptation of Leo Tolstoy's iconic novel steadfastly refuses to be a stodgy period epic, instead placing its action on a literal stage and never hiding the artificiality of the sets. The result is a film that looks like nothing else, capturing the elegance of cinema and the handmade qualities that make live theater so compelling.
Call Me Lucky (November 13)Bobcat Goldthwait has spent the past few decades reinventing himself as one of the most interesting filmmakers on the indie film circuit with blistering, angry comedies like World's Greatest Dad and God Bless America. For his latest film, he's decided to focus on one of the most righteously furious comedians of the past few decades. Call Me Lucky is a documentary chronicling the life of Barry Crimmins, the kind of comedian who isn't a household name but whose influence on countless modern comics cannot be overstated. His story is fascinating and heartbreaking, with much of the film focusing on his child abuse activism. If you like comedy, or if you just want a terrific human story, add this one your list as soon as its available.
W/ Bob and David (November 13)
Speaking of new Netflix original comedy series that have our undivided attention... W/ Bob and David is the spiritual successor to Bob Odenkirk and David Cross' beloved sketch comedy series, Mr. Show, which ran on HBO from 1995 through 1998. Over the past 17 years, the duo have found tremendous success in their ventures and have proven themselves worthy as solo acts. So seeing them back together doesn't reek of desperation – it feels like two old buddies coming home. These guys have only gotten funnier and sharper as the years have gone on, so they'll surely be able to craft a season of terrific comedy. Even if it's half as good as Mr. Show, W/ Bob and David will still be worth watching.
Jessica Jones (November 20)
There may not be any new Marvel movies arriving in the final weeks of 2015 to scratch our MCU itch, but Jessica Jones should fit the bill nicely. Based on one of the best, if lesser known, characters in the Marvel comic book universe, the series casts Krysten Ritter as a former superhero who starts her own P.I. business after her attempts at more traditional heroism leave her in a very, very bad place. After Daredevil rocked both comic book fans and norms alike earlier this year, the Marvel Studio/Netflix partnership is looking like it could be two-for-two. This is the streaming event of November, which means it is also the TV event of November. Whatever TV means these days.
Best of Enemies (November 28)
There are two main avenues of thought running through Best of Enemies. One: watching old footage of William Buckley and Gore Vidal verbally spar on television is pure gold, as these two smart, diametrically opposed men made never pulled their punches when asked to debate. Two: these theatrical, mean-spirited conversations, while entertaining, may have paved the way for modern news media and how dumb, shallow, and one-sided reporting is this day. It's a hugely entertaining, and ultimately sobering, package.
Electric Boogaloo: The Wild, Untold Story of Cannon Films (November 29)
The third of director Mark Hartley's "jukebox documentaries" chronicling unique, oddball moments in film history, Electric Boogaloo is all about the sudden rise and disastrous fall of Cannon Films. Any fan of '80s schlock with familiar with the Cannon output: Death Wish 3, The Last American Virgin, Breakin', Invasion U.S.A., and dozens upon dozens more. But how did these insane, frequently terrible films get made? What kind of mad men would produce and finance these movies? Let's just say that Menahem Golan and Yoram Globus prove to be very, very interesting subjects. Like with Not Quite Hollywood and Machete Maidens Unleashed, the only things crazier than the bizarre film clips are the stories from those who made them possible.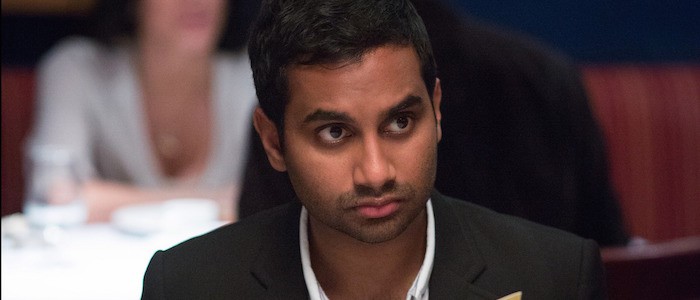 TelevisionNovember 1Girlfriends' Guide to Divorce (Season 1)Seven Deadly Sins (Season 1)Worst Year of My Life, Again (Season 1)November 2Last Tango in Halifax (Season 3)November 3Julius Jr. (Season 2)November 6Master of None (Season 1)November 13Atención Atención (Season 1)W/ Bob and David (Season 1)Young & Hungry (Season 2)November 15Continuum (Season 4)Jessie (Season 4)November 16Cristela (Season 1)November 18Black Butler (Season 3)River (season 1)November 20LEGO Ninjago: Masters of Spinjitzu (Season 3)Marvel's Jessica Jones (Season 1)November 23The Red Road (Season 2)Ultimate Spider-Man (Season 3)November 24Liv and Maddie (Season 2)November 25Gringolandia (Season 3)Switched at Birth (Season 4)FilmsNovember 1Beethoven's Christmas Adventure (2011)Idris Elba: Mandela, My Dad and Me (2015)Last Days in Vietnam (2014)Pasion de Gavilanes (2003)Robot Overlords (2015)|Smithsonian Channel: The Day Kennedy Died (2013)The Last Time You Had Fun (2014)The SpongeBob SquarePants Movie (2004)Thomas & Friends: The Christmas Engines (2014)Twinsters (2015)November 3Do I Sound Gay? (2014)The Midnight Swim (2014)November 5Amapola (2014)Amour Fou (2014)The Runner (2015)November 6Care Bears & Cousins (Season 1)November 7LeapFrog Letter Factory: Great Shape Mystery (2015)November 12Anna Karenina (2012)November 13Call Me Lucky (2015)John Mulaney: The Comeback Kid (2015)November 14Blue Caprice (2013)Dior and I (2014)November 15People, Places, Things (2015)Soaked in Bleach (2015)Tengo Ganas de Ti (2012)November 20Sin Tetas No Hay Paraiso (2007)November 25Home (2014)November 26Zipper (2015)November 28A Perfect Man (2013)Best of Enemies (2015)The Best Offer (2013)November 29Electric Boogaloo: The Wild, Untold Story of Cannon Films (2014)