The Best Films And Shows Leaving Netflix In November 2015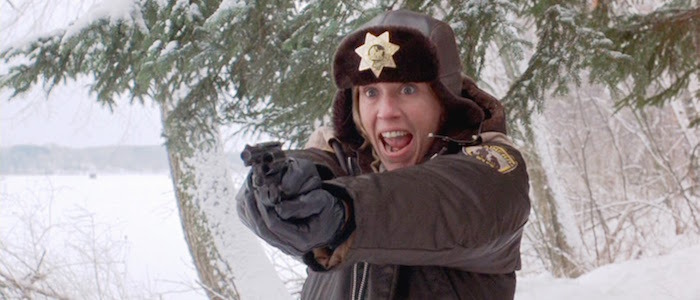 It's that time again: a bunch of movies are getting ready to depart Netflix. That means you only have a few days to catch up with a batch of masterpieces, interesting curiosities, fascinating disasters, and other films worth your time. After all, once they leave streaming, you'll actually have to get off the couch and put a DVD in the player and ugh, who wants to do that in 2015?
Check out our recommendations for movies leaving Netflix to watch (as well as a complete list of what's departing) after the jump.
Batman and Robin (November 1)
Nearly two decades after it arrived in theaters and emotionally maimed an entire generation of superhero movie fans, Batman and Robin has evolved into a fascinating curiosity. Sure, it's still a very bad movie, but it's strangely watchable. Hypnotic, even. This is what comic book movies used to be. This used to be okay. This is a valuable time capsule from an age long gone.
Cleopatra (November 1)
The making of Cleopatra is one of those legendary Hollywood stories that practically demands a movie itself. Originally budgeted at $2 million, the budget on this epic drama eventually grew to $31 million, nearly sinking 20th Century Fox. The production was a disaster that saw director Joseph Mankiewicz brought in to replace the original director (only to be fired and rehired several times). The set was also where Elizabeth Taylor and Richard Burton began their famous relationship. But is the movie good? Yeah. Kind of. It's the kind of overblown epic that doesn't get made anymore and should be seen for spectacle alone. But you really need to see it so you can dig into, and appreciate, all of those behind-the-scenes stories.
Fargo (November 1)
Joel and Ethan Coen were making masterpieces before Fargo, but this is the one that put them on the mainstream map. A blackly comic thriller about greed, stupidity, and shoving dead bodies into wood chippers, this is one of the best movies of the '90s and a highlight in a filmography that is full of great films. Although cruel, Fargo is hilarious and ultimately warm, using Frances McDormand's whip-smart police officer as a moral compass to guide us through the icy, depraved murk.
Funny Games (November 1)
Michael Haneke's Funny Games is the ultimate anti-horror movie. The Austrian maestro of cinematic misery appropriates a horror movie concept – two psychopaths hold a family hostage in their home – and proceeds to deliver a thrilling, disgusting, deeply uncomfortable lecture about violence in film. Thankfully, it's the kind of lecture that holds your attention. Haneke's obvious distaste for this genre only allows him to excel at it, as he piles on horror after horror, letting his camera linger on scenes of violence long after another movie would have cut away. This film wants you to actually consider the violence on screen, to reflect on it. When the ending threatens to enter rousing, Hollywood territory, Haneke shatters the fourth wall in a moment of Brechtian brilliance to remind you that violence is never a cause for celebration or entertainment. It's a tough watch, and it drives some genre hounds up a wall, but Funny Games is required viewing.
House of Flying Daggers (November 1)
Yimou Zhang's House of Flying Daggers isn't as approachable as Crouching Tiger, Hidden Dragon (probably the most famous and well-liked example of the wuxia style amongst western audiences), but it's still a beautiful, thrilling film. Combining a little bit of history, a handful of magic, and a whole bunch of incredible, physics-defying action, it's the perfect next step for curious film fans hoping to dip another toe into a uniquely Chinese genre.
Rudy (November 1)
It's a shame that Rudy is leaving Netflix because it's the exact kind of movie that was built to exist on Netflix. It's comfort food – you wake up, hungover, and just want something warm and pleasant and inspiring to convince you to keep on living for another day. The story of Sean Astin's "Rudy" Ruettiger (who dreamed of playing college football despite being too small) isn't great cinema, but it's the movie equivalent of warm pie and a scoop of nice cream. It's just nice and the kind of movie that you like like to have on. Boo, Netflix. Bring this one back!
Saw 1-5 (November 1)
Public service announcement: most of the Saw movies can be now found on Hulu, so don't mourn their Netflix loss too much. However, if you need a quick, simple, last-minute Halloween movie fix, you can do worse than this preposterous, frequently entertaining series where even the bad entries can be pretty darn entertaining. If nothing else, the first film demands to be seen because it marks the feature debut of James Wan, who would later go on to helm The Conjuring and Furious 7. It's hard to believe that the creator of these gnarly little movies is making Aquaman. Watch Saw now, so you can appreciate the breadth of what Wan has to offer.
Scream (November 1)
Wes Craven's post-modern horror masterpiece is fleeing Netflix right after Halloween, so you should find time to pay it a revisit ASAP. Gleefully deconstructing horror movies while being an effective horror movie, Scream is the poppier, funnier, more accessible version of Funny Games. Although best appreciated by those who will understand its numerous references and homages to classic horror films, its Agatha Christie-style Whodunnit? plot and witty dialogue will carry even genre newbies.
Stand by Me (November 1)
Another "always have it on in the background" classic, Stand by Me comes from that beautiful era when director Rob Reiner was pumping out great films like nobody's business. Based on the novella "The Body" by Stephen King, this is the ultimate coming-of-age movie, managing to blend warmth and humor and danger and nostalgia into one perfectly composed concoction. The silver lining here is that every movie fan worth his or her salt already owns a physical copy of this one, so we should all be good.
The Road (November 9)
John Hillcoat's adaptation of Cormac McCarthy's pitch-dark novel is one of the most miserable movies ever made, but it's wholly intentional. By stripping the inherent romance, adventure and excitement out of the post-apocalypse, this film showcases a world dying with a whimper. The whole thing is essentially plotless, following Viggo Mortensen and Kodi Smit-McPhee as an unnamed father and son duo on a episodic quest through a dead world, which means it can drag. Some sequences are better than others. But when The Road connects, it really connects. This is the best movie to watch if you're ever having too good of a day.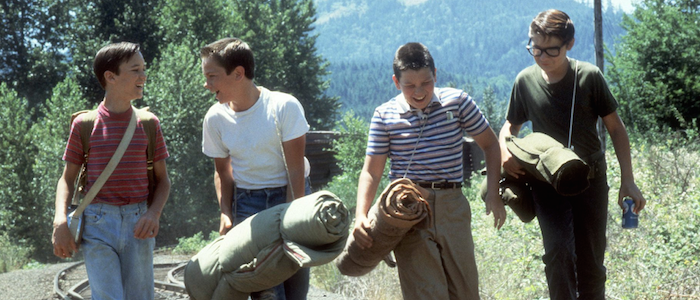 Television
November 1
Bali (Season 1)
Pajanimals (Season 1)
November 15
Fleabag Monkeyface (Season 1)
November 24
Art of Flight: The Series
November 29
Romanzo Criminale (Season 1-2)
Salamander (Season 1) 
Movies
November 1
1492: Conquest of Paradise (1992)
America in Primetime (2011)
Balto 3: Wings of Change (2004)
Batman & Robin (1997)
Best Kept Secret (2013)
Best Laid Plans (1999)
Changing Lanes (2002)
Cleopatra (1963)
Conspiracy Theory (1997)
Death Warrant (1990)
Fargo (1996)
Fela Kuti: Music Is the Weapon (1982)
Funny Games (1997)
Half the Sky: Turning Oppression Into Opportunity for Women Worldwide (2012)
Hero and Terror (1988)
House of Flying Daggers (2004)
Jonah: A VeggieTales Movie (2002)
Lunopolis (2009)
Move Over, Darling (1963)
Norman (2010)
Rudy (1993)
Saw (2004)
Saw II (2005)
Saw III (2006)
Saw IV (2007)
Saw V (2008)
Scream (1996)
Secrets of Mary Magdalene (2006)
Soul Plane (2004)
Stand by Me (1986)
Taking Lives (2004)
The Blues Brothers (1980)
The Core (2003)
The Last Waltz (1978)
The Prize Winner of Defiance, Ohio (2005)
Three Kings (1999)
Tyler Perry's Meet the Browns (2008)
Year of the Dog (2007)
Your Inner Fish (2014)
November 3
Bratz: Good Vibes (2011)
November 5
The Perfect Stranger (2011)
November 7
Shanghai Noon (2000)
November 8
My Hope America With Billy Graham (2013)
November 9
The Road (2011)
November 10
Bratz: Pampered Petz (2010)
November 12
A Girl Walks Into a Bar (2011)
November 13
Stranger by the Lake (2014)
November 16
Teen Beach Movie (2013)
November 17
Bratz: Diamondz (2006)
November 19
Breaking the Girls (2013)
Crystal Fairy & the Magical Cactus (2013)
November 22
Alpha and Omega: The Legend of the Saw Tooth Cave (2014)
Bel Ami (2012)
Steve Jobs: The Lost Interview (2012)
November 27
Burning Man (2011)
Leviathan (2012)
November 28
Something From Nothing: The Art of Rap (2012)
November 30
Jesus Henry Christ (2011)
Virginia (2010)