Final 'Burnt' Trailer Plays Up Its Cast, Throws In A 'Star Wars' Reference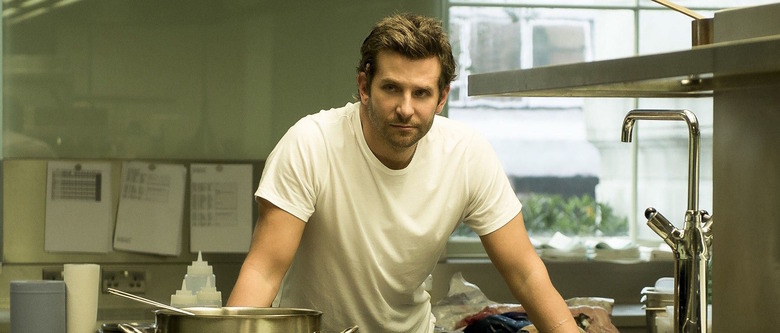 You've gotta hand it to Bradley Cooper. In five short years, he's gone from being "that douchey guy from The Hangover" to a bona fide A-list movie star and perennial Oscar nominee. He hit a bit of a rough patch this summer with the Aloha fiasco, but he's hoping to bounce back this fall with the John Wells-directed dramedy Burnt.
The film opens in just a few days, but The Weinstein Co. has slipped in just under the wire with one last trailer. Watch it after the jump. 
The Weinstein Co. dropped the Burnt final trailer online.
The beginning of the Burnt trailer plays like whoever cut it together still thought this movie was called Adam Jones. The rest of it plays like The Weinstein Co. realized this movie's biggest selling point is its highly accomplished cast, giving each star (including Omar Sy, Lily James, Uma Thurman, Daniel Brühl, Emma Thompson, Alicia Vikander, Sienna Miller, and of course Cooper) a chance to shine. There's also a Star Wars reference thrown in for good measure.
Spotlighting that cast is probably a smart move, because otherwise, that Burnt trailer looks almost as generic as its title. It doesn't particularly help that it looks a lot like that other "disgraced chef tries to make good" movie, Jon Favreau's 2014 dramedy Chef. Still, you could probably do worse than spend two hours being wooed by an intensely charismatic cast and ogling food-porn shots. Burnt arrives in theaters October 30.
Chef Adam Jones (Bradley Cooper) had it all – and lost it. A two-star Michelin rockstar with the bad habits to match, the former enfant terrible of the Paris restaurant scene did everything different every time out, and only ever cared about the thrill of creating explosions of taste. To land his own kitchen and that third elusive Michelin star though, he'll need the best of the best on his side, including the beautiful Helene (Sienna Miller). BURNT is a remarkably funny and emotional story about the love of food, the love between two people, and the power of second chances.