'Gotham' Finds A Mr. Freeze In 'House Of Cards' Star Nathan Darrow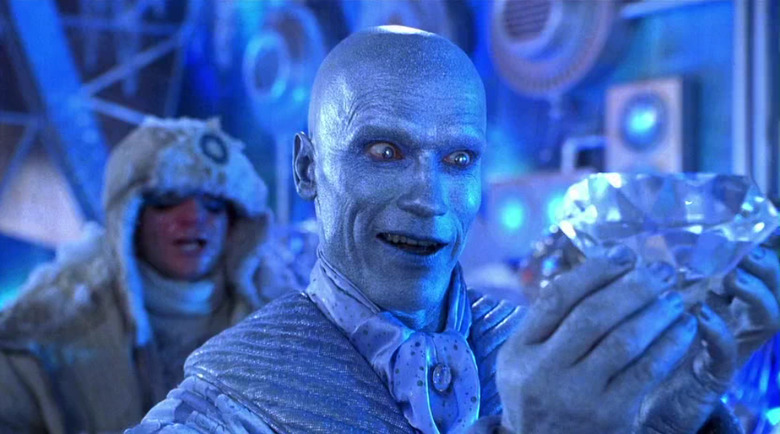 Feeling a chill in the air? That's no ordinary fall breeze — or at least, that's not just an ordinary fall breeze. It's the impending arrival of Mr. Freeze on Fox's Gotham. Nathan Darrow of House of Cards has just been set to play the stone-cold baddie, and you can find out exactly when he'll appear after the jump. 
TV Line broke news of the Gotham Mr Freeze casting. Darrow will first appear as Victor Fries a.k.a. Mr. Freeze in the 11th episode of the current second season, airing November 30, before getting a more prominent arc in Episodes 12 and 13 (which will air in December, appropriately enough). Here's the official description of the Gotham Mr Freeze character:
Though ferociously smart and eminently capable in his work as one of Gotham's preeminent cryogenics engineers, Victor struggles to make meaningful connections with others. The one exception is his wife, Nora (casting TBA), who has tragically fallen ill with a terminal disease. Victor's love for Nora knows no bounds, so as her condition worsens, he goes to extreme measures to figure out a way to freeze her before she dies. This harrowing journey leads to his transformation into the legendary DC villain, Mr. Freeze.
And here's what Darrow looks like: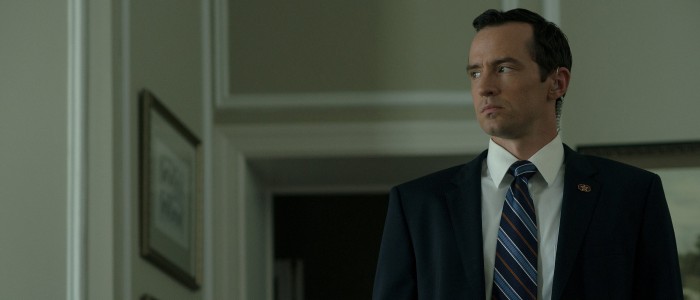 The Gotham team has been teasing the introduction of Mr. Freeze since before the series even premiered. The character is probably best remembered from Batman & Robin, where he was played by a bright blue Arnold Schwarzenegger and super into ice-related puns. But he's actually been kicking around the DC Comics universe since 1959, and was played by George Sanders, Eli Wallach, and Otto Preminger in the 1960s Batman series.
Darrow has a recurring role coming up in Showtime's Paul Giamatti / Damian Lewis drama Billions, and will star as Andrew Madoff to Robert De Niro's Bernie Madoff in the HBO movie The Wizard of Lies. However, he's still probably best known as Edward Meechum on House of Cards, the bodyguard who (spoiler alert) got hot and heavy with Frank and Claire. Relive that glorious moment below.