'Inside Out' Honest Trailer: If This Were About A Guy, It Would Be A Porno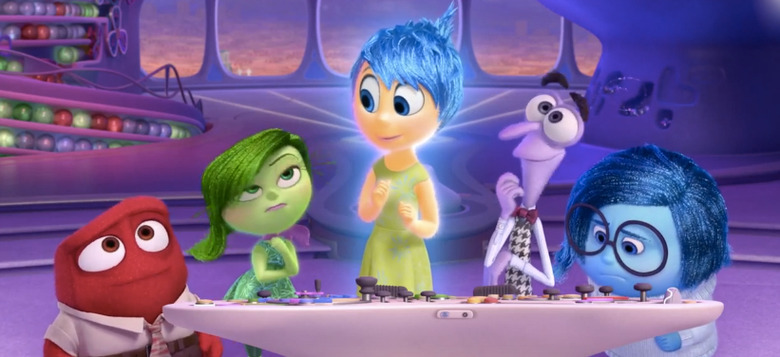 We may receive a commission on purchases made from links.
Pixar Animation came back with sweet, emotional vengeance this year, after not releasing a film in 2014, with the touching and heartfelt Inside Out. The film has given feelings to feelings, but just because it's a beautiful story that audiences and critics alike have fallen in love with, that doesn't mean it's safe from becoming the target of Honest Trailers.
In the Inside Out Honest Trailer, there's actually not a whole lot to mock when it comes to breaking down the movie itself. In fact, some of the jokes in the trailer are more about mocking how audiences feel about Pixar movies, because they're so great. Watch!
Here's the Inside Out Honest Trailer from Screen Junkies:
Even the voiceover guy can't keep it together when Bing Bong comes on screen. Who would have ever though that a half-elephant, half-cat made partially of cotton candy, who cries candy would actually make us cry real tears out of our face? Those emotional heart-string pullers at Pixar, that's who.
As I said, Honest Trailers doesn't really have much to mock when it comes to the quality of Inside Out, though they do make some fair points about the emotional range of Riley, especially when they point out all the emotions that don't star in the movie. One could argue that emotions get more complicated as you get older, but we still won't see any new emotion characters in a potential sequel, because as we've seen in the mind of adults, there are still only five emotions in control.
If you missed Inside Out in theaters this past summer, or you just can't wait to watch it again, the Pixar film hits Blu-Ray and DVD on November 3rd. And don't forget, Pixar has one more film to play with your emotions this fall with The Good Dinosaur arriving just before Thanksgiving.