Michael Mann's Ferrari Biopic Picks Up Paramount Pictures And Noomi Rapace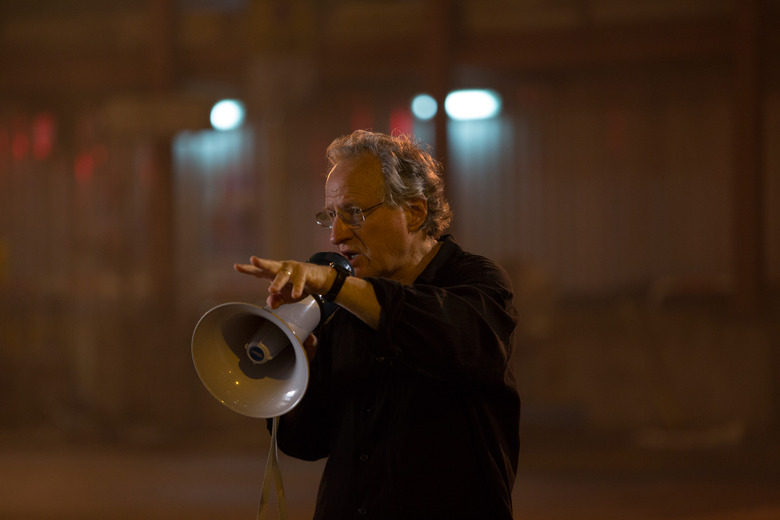 Michael Mann's long-gestating Enzo Ferrari biopic is finally approaching the starting line. Christian Bale signed on to play the Italian racer/entrepreneur a couple months back, and now Noomi Rapace has been set in the female lead role of Ferrari's wife Laura Dominica. Additionally, Paramount Pictures is climbing on board to distribute. Get the latest on the Michael Mann Enzo Ferrari movie after the jump. TheWrap reports Mann's Ferrari pic will begin shooting next summer in Italy, with a budget of around $80 million. (That's roughly comparable to his last film Blackhat, which according to Box Office Mojo came in at around $70 million.) Paramount plans to release the film in domestic and some international markets, but has not yet announced a release date.
Mann merged two screenplays written by Troy Kennedy-Martin and David Rayfiel, both based on Brock Yates' book Enzo Ferrari: The Man, the Cars, the Races, the Machine. Although Yates' book is a fairly thorough biography, Mann's film will focus on one particularly challenging period in the man's life — 1957, when a Ferrari car crashed during a race. Nine spectators (including five children) were killed, as well as the driver and co-driver.
For years now, Mann has been trying to get a Ferrari movie together. At one point he was looking to direct a different Ferrari story, Go Like Hell, which would have focused on the auto magnate's rivalry with Henry Ford II, but that project never came together. It's worth noting that Mann's Ferrari movie is separate from a the Ferrari biopic also currently in the works with Robert De Niro.
Mann is coming off of Blackhat, a tepid thriller centered on the accidentally hilarious notion that your average hacker looks like Thor. (Not saying hackers can't be in good shape, but surely it's rare for them to have biceps the size of toddlers.) It was a bomb for Universal, making just $17 million, and wasn't much loved by critics either. Here's hoping the Enzo Ferrari pic steers him back on the right track.