LOL: What Would A 'Ghostbusters' Sitcom Look Like?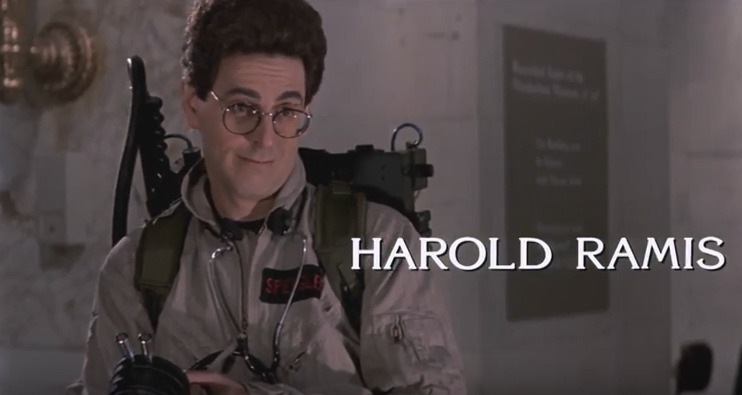 There are plenty of new iterations of Ghostbusters coming up. Paul Feig has his female-led reboot with Melissa McCarthy, Kristen Wiig, Kate McKinnon and Leslie Jones on the way, with additional rumblings of a spin-off featuring Chris Pratt and Channing Tatum as a new team of male Ghostbusters. And there's an animated Ghostbusters film in the works at Sony as well.
But we've yet to hear of any new TV projects bringing Ghostbusters to the small screen anytime soon. However, once the studio gets a look at this fan-made Ghostbusters sitcom opening credits sequence, you can bet the wheels inside some executives' heads are going to start turning.
Here's Ghostbusters: The Sitcom, created by IFC:
If you're having trouble figuring out where that theme song is from, it seems to be an original creation of IFC, though it sounds like it could be the theme song to any of the '80s sitcoms from network television, especially those from ABC's iconic TGIF line-up.
Honestly, Ghostbusters as a TV show really would have everything an '80s show should have, including twin babies, one black guy and a strange puppet character. If it were the '80s again, some network would be sitting on a goldmine.
Sadly, IFC isn't turning Ghostbusters into an '80s sitcom about "five kooky friends and their wacky exploits battling ghosts, learning to love, and living in the city." They've just come up with a cool way to promote a marathon of Ghostbusters and Ghostbusters II on October 30th, just in time for Halloween.
If you missed our highlight of the computer-animated makeover of The Real Ghostbusters cartoon opening, you should watch that over here, and hope that Sony figures out a way to bring back Ghostbusters to television again. Otherwise, we're just waiting for to see when this LEGO Ghostbusters firehouse is going to hit shelves.