Bruce Campbell Needs A Girdle In First Four Minutes Of 'Ash Vs Evil Dead'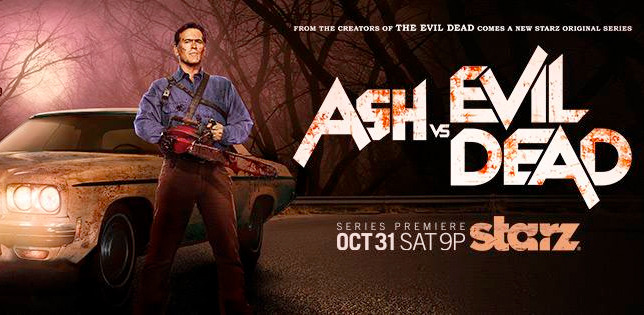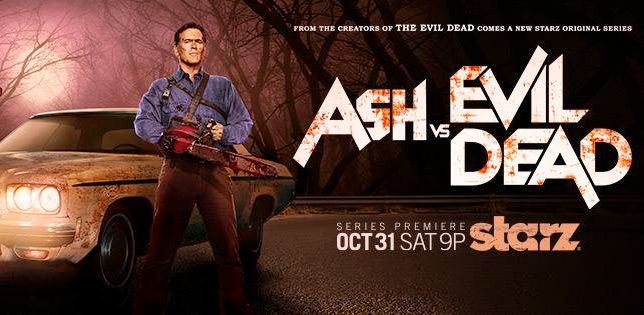 It's only been 23 years since Army of Darkness debuted in 1992, but when we are reunited with Bruce Campbell on Ash vs Evil Dead on Starz this Halloween, within the confines of the narrative, 30 years will have passed since our chainsaw-handed hero took any responsibility as the monster hunter meat to stop the Evil Dead.
And if you want a sneak peek at the return of Ash, the first four minutes of the series have been made available online as a way to convince anyone who doesn't pay for Starz to call their cable subscriber and change that. Will this new Ash vs Evil Dead clip be enough to convince people to pay for another set of channels?
Here's the new Ash vs Evil Dead clip, originally from the series Facebook page:
Opening with Bruce Campbell wearing a girdle, dancing like a mad man and drinking a Hi-C juicebox, this looks like exactly what fans want out of an Evil Dead series with an aged Bruce Campbell. After getting all spruced up, Ash grabs some condoms and heads out for a night on the town with his non-chainsaw prosthetic, wooden hand and 1973 Oldsmobile Delta 88. Ash has one thing on his mind, and it's not fighting demons.
Since this is a pay cable series, Ash vs Evil Dead is not shying away from getting more than a little sexually explicit right off the bat, showing that Ash will take what he can get at the local bar, even if that means making up a story about his missing limb. There's no blood in sight just yet, but you can be sure that there will be plenty of red splashing around this series once Ash has to take up post as the hero meant to stop an impending Deadite plague.
If you want to know more about the series, be sure to check out the full panel from New York Comic-Con earlier this month, where Bruce Campbell was in attendance along with Sam Raimi, Craig DiGregorio, Lucy Lawless, Ray Santiago and Dana DeLorenzo:
Bruce Campbell returns as Ash, the stock boy, aging lothario and chainsaw-handed monster hunter who has spent the last 30 years avoiding responsibility, maturity and the terrors of the Evil Dead. When a Deadite plague threatens to destroy all of mankind, Ash is finally forced to face his demons –personal and literal. Destiny, it turns out, has no plans to release the unlikely hero from its "Evil" grip.
Ash vs Evil Dead premieres on Starz on October 31st.