Rumor: 'Gambit' Also Eyeing 'Attack The Block', 'Iron Man 3' Directors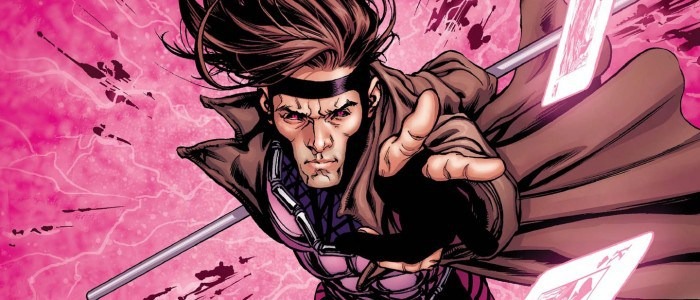 We don't want to run around yelling things like "There's something wrong with Channing Tatum's Gambit movie!" because we don't have a mutant power that lets us see behind the scenes of major film productions. However, based purely on everything that has been going on with this movie in public, it certainly seem like there's something wrong with Channing Tatum's Gambit movie. After all, it took months of searching (and a whole bunch of refusals) to land director Rupert Wyatt, who promptly dropped out of the project a few weeks ago.
Now, production on the X-Men spin-off has supposedly been delayed as the hunt for a director continues. Now, three new filmmakers are supposedly r in contention for the job. Like so many of the others who have passed on the film, they are one varied bunch: Doug Liman, Shane Black, and Joe Cornish.
Let's dive into the potential Gambit directors after the jump.
The news of Liman being a contender to bring Marvel's smooth-talking mutant anti-hero the screen first broke a few days ago, but now Heroic Hollywood has chimed in with a few more names. According to their sources, Liman is only one of several being courted, with Black and Cornish also being in contention. As usual, please take all Marvel rumors, including this one, with a grain of salt until we get an official announcement.
This is one very interesting trio. Liman a master of crowd-pleasing, kinetic action cinema, having directed Edge of Tomorrow and The Bourne Identity. He's a rock-solid choice, a talented journeyman whose work is filled with just enough personality to distinguish it from the pack.
Black is a more singular voice, whose penchant for witty dialogue and twisted plotting managed to seep into something as mainstream and populist as Iron Man 3. The big question is whether or not he can lured back int the world of comic book adaptations, especially since he's currently working on a Predator reboot.
Cornish is the least-experienced director of the bunch, with only one credit to his name. However, that one credit happens to the be the truly incredible Attack the Block, so he's a filmmaker to watch. Plus, he co-wrote the early drafts of Ant-Man with Edgar Wright (and received credit on the final film), so it's not like he's totally new to the superhero movie game.
Whoever gets this job (should one of them choose to accept it) has a mighty task ahead of them. They must make Gambit, the Cajun superhero who can energize everyday objects and turn them into bombs, into a character worth watching. This isn't the '90s anymore. We're on to you, Gambit. We know there's not much of a character in that trench coat!
Then again, placing someone as charismatic as Tatum in the part is a nice start. Pairing him with any of those filmmakers is a solid second start. We have no idea if Gambit will still make its October 7, 2016 release date, but we certainly hope everything works out in the end. We're oddly protective of Mr. Tatum and wish him well, even if he wants to make a Gambit movie.