'Daddy's Home' Trailer: Mark Wahlberg And Will Ferrell In An Old-Fashioned Dad-Off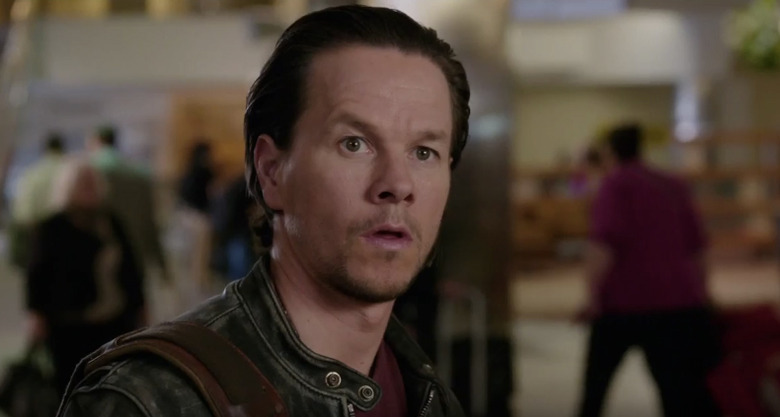 The last time Mark Wahlberg and Will Ferrell teamed up, it resulted in the mostly satisfying buddy cop comedy The Other Guys. But this time the two are going head to head in order to win over the love of Linda Cardellini's kids.
Daddy's Home sees Ferrell as the new husband in a family with two kids, eager to win them over as their step-dad. But out of nowhere, their badass biological father (Wahlberg) shows up. And in the new Daddy's Home trailer, he's not pulling any punches when it comes to making sure his kids remember who their real father is. But Ferrell doesn't take it lying down, and the two end up in a good old-fashioned dad-off. There's no way this will have any impact on the children's emotional development at all.
Here's the new Daddy's Home trailer from JoBlo:
Maybe the comedy of Will Ferrell has lost some appeal in recent years, but I can't say that I'm impressed by this trailer. There are a few funny moments, but honestly, this feels like an Adam Sandler movie that just happens to star Ferrell in the lead role instead. And that's not surprising when you consider it's directed by Sean Anders and John Morris, who were at the helm of That's My Boy.
My problem is the slapstick comedy borders on the childish silliness of Kicking & Screaming, a family comedy that Ferrell elevates, but doesn't really work beyond a few laughs here and there. In this trailer, he leaps off the roof into a halfpipe in the backyard and then launches up into some electrical wires. Ugh, no thanks. But since this is getting released at Christmas, it will likely appeal to whole families looking to head to the movie theater, rather than people looking for another R-rated comedy.
Wahlberg could be the saving grace in the movie, especially for those who want to see him shirtless, and for those who have missed Thomas Haden Church, it looks like he has something to do here. Plus, Neighbors scene-stealer and stand-up comedian Hannibal Buress will show up, so hopefully that will bring some laughs. You can watch the previous Daddy's Home trailer for more right here.
Daddy's Home follows a mild-mannered radio executive (Will Ferrell) who strives to become the best stepdad to his wife's (Linda Cardellini) two children, but complications ensue when their freewheeling and freeloading real father (Mark Wahlberg) arrives, forcing him to compete for the affection of the kids.
Daddy's Home arrives in theaters this holiday season on December 25th.