VOTD: 'The Real Ghostbusters' Intro Gets A Computer Animated Makeover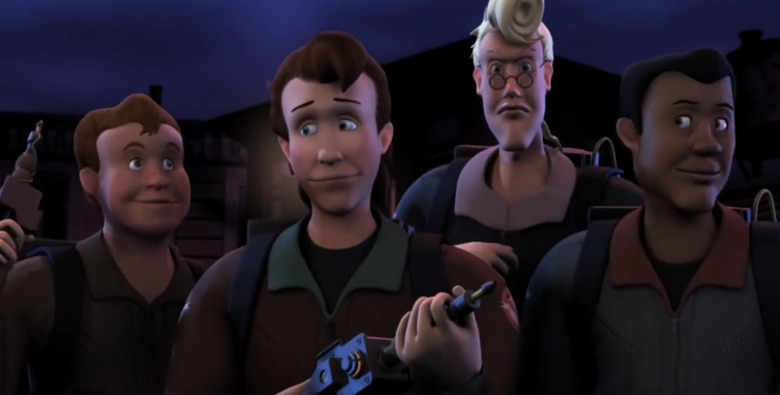 While there's a reboot of Ghostbusters on the way from director Paul Feig with Melissa McCarthy, Kristen Wiig, Kate McKinnon and Leslie Jones in the four main roles, there's an animated Ghostbusters film in development at Sony Pictures as well. However, what today's kids really need is an updated version of the animated series The Real Ghostbusters.
Considering how computer animation has become much easier to produce than it used to be, it would be cool to see The Real Ghostbusters updated in that animation style. Thankfully, one fan has given us a taste of what that might be like with a computer animated Real Ghostbusters introduction that's just an updated version of the original animated opening. Watch!
Here's the computer animated Real Ghostbusters intro by Zim Animation (via ComicBookResources):
And here's a comparison with the original intro if that's something you're interested in:
It's clear this isn't quite as polished as this could be, mostly since the textures and movement could be improved. But if this were computer animation on television for kids, this would likely get a pass for a Saturday morning cartoon (if that were really something that existed for kids nowadays).
Even though it's not quite as detailed or impressive as the animation from the likes of Pixar or DreamWorks Animation, it's fun to see the animated versions of The Real Ghostbusters get a 3D makeover. And since it's been about 29 years since the animated series debuted, and 18 years since the most recent iteration, The Extreme Ghostbusters, had a short lifespan in 1997, now is the time for a new Ghostbusters series.
But for now, we'll have to wait and see what happens with the new Ghostbusters franchise on the big screen before any TV possibilities actually manifest themselves. Fingers crossed we'll get Ghostbusters back on TV eventually.