Scott Shepherd Set To Have His Day Ruined By Matt Damon In The Next 'Bourne' Movie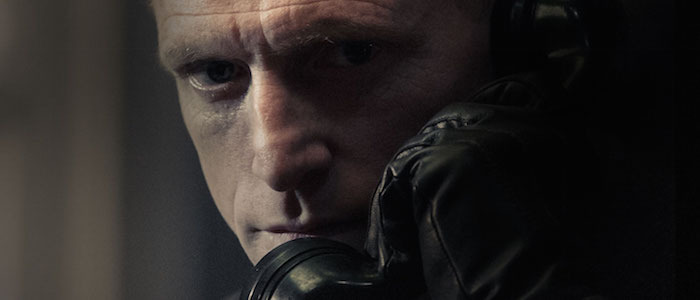 Actor Scott Shepherd may not have too many film credits to his name, but he seems to have everything required to become a great modern "that guy." You know, an actor whose name you may not necessarily know, but whose presence is unmistakable. You watch him hold his own against Tom Hanks in Bridge of Spies and you're convinced that you've seen him in a dozen other movies. In reality, his biggest film role prior to that was "NYPD Detective" in Side Effects.
But showcasing your chops in a new Steven Spielberg thriller is a great way to shoot a massive syringe of adrenaline into your film career. Now, Shepherd is set to appear in the new Jason Bourne movie. That feels like the next natural step. Getting annoyed by an amateur spy played by Tom Hanks surely must lead to getting punched in the face by a master spy played by Matt Damon.
Learn more about the latest addition to the Bourne 5 cast after the jump.
The news comes to us courtesy of Variety, who doesn't have many details about Shepherd's character or the plot of the film. However, their sources say Shepherd will be playing the deputy director of the CIA, which means he'll probably spend most of the movie looking frustrated around computer terminals while Jason Bourne's many globetrotting adventures give him a serious headache. Since Shepherd seems to have a serious William Atherton thing going on, that seems like solid casting. With Bridge of Spies, he already showcased an ability to play figures of authority that can only be trusted as far as they can be thrown.
Shepherd joins an ensemble that already contains the wonderful Alicia Vikander, the wonderfully grumpy Tommy Lee Jones, and the wonderfully French Vincent Cassel, who is apparently the Big Bad of Bourne 5.
We still don't know much about Bourne 5, but Damon says that it was inspired by living in a "post-Snowden world" and that the story will begin in Greece and conclude in Las Vegas. Director Paul Greengrass, who helmed The Bourne Supremacy and The Bourne Ultimatum, will return to the director's seat after sitting out The Bourne Legacy. Remember The Bourne Legacy? Remember "chems"?
Oh, chems.
Since Bourne 5 has been filming for a few weeks, it is safe to assume that Shepherd's role in the film will be small, but that's okay. This series has always had a knack for placing solid, reliable actors in every corner, no matter who small the part. The trend continues!
Bourne 5, which will surely have a proper title before long, is set to open on July 29, 2016.