New 'The X-Files' Trailer: Yep, The Truth Is Still Out There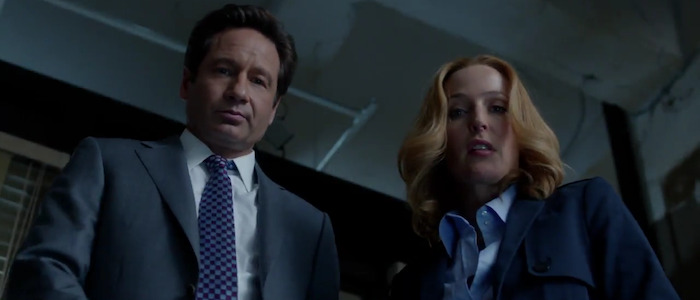 Hi, internet. We know you're very excited about the new Star Wars movie and that awesome new trailer, but let's not lose focus. Let's not forget that another iconic geek franchise is returning very soon and that we deserve to give it a portion of our enthusiasm and attention. When the six-episode revival of The X-Files arrives in January, we fully expect you to devote at least some frothing and/or screaming and/or obsessive theorizing to the new adventures of Fox Mulder and Dana Scully. It's only right. It's only fair!
So take a break from Star Wars for a second and watch the new X-Files trailer after the jump. Cleanse the palate with some government conspiracies and whatnot.
This new trailer premiered during last night's episode of Gotham, but this is the internet and YouTube is your best buddy. Friends don't let friends watch Gotham, but they do provide you with helpful embeds that allow you to watch new X-Files footage. Like the previous trailers, there's not too much plot here, but there sure is a whole lot of "Oh My God The X-Files Is Back Remember How Good This Show Was?"
There are a few noteworthy moments in that footage worth talking about. First, it offers us a brief look at Joel McHale as Tad O'Malley, a conservative news anchor who counts himself among Mulder's allies. Second, there's a weird close-up of an older gentleman who does not appear to be doing too well with the whole health thing. Could this be the Smoking Man, back from the dead? Third, and perhaps most importantly, there's a shot of someone trashing Mulder's "I Want to Believe" poster and that is the kind of villainous shenanigan that will not stand.
The trailer also touches on government surveillance (which you know must further unsettle the already-paranoid Mulder), shows off Walter Skinner's spiffy new beard, and gives David Duchovny and Gillian Anderson a great "flash their badge at the camera while expressing no emotion" moment. Oh, how we missed that.
Fox also released a new poster depicting the Smoking Man doing what he does best: lurking in the shadows and puffing on a cigarette. Naturally, the show's second most famous slogan is plastered over him.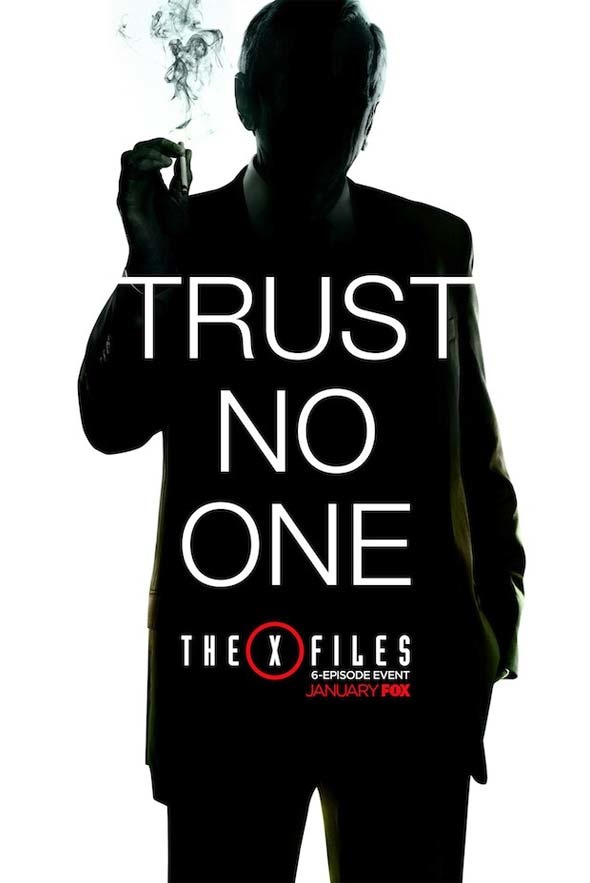 The X-Files will return to television on January 24, 2016, so you still have a few months to get prepared. Since they know your pain (and know you probably like to spend money), Fox will be releasing a new Blu-ray box set collecting the entire series on December 8, 2015.