'A Very Murray Christmas' Teaser: Bill Murray Is Back With Chris Rock, George Clooney & More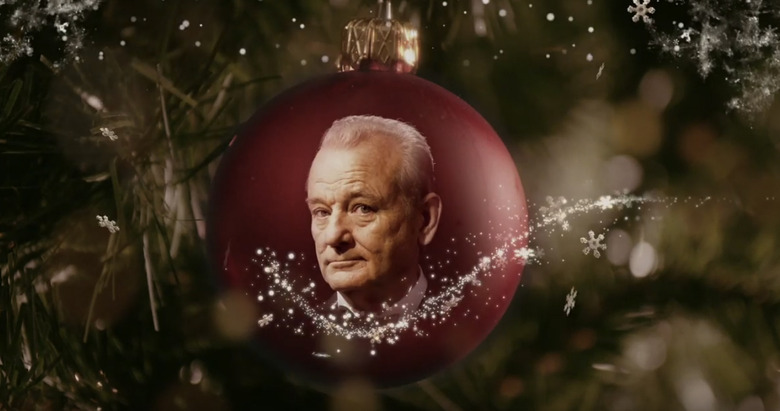 This holiday season will be filled with a little extra Yuletide joy and cheer, as Bill Murray is reteaming with his Lost in Translation director Sofia Coppola for a Christmas special that will be exclusively available on Netflix.
So far we've only gotten a brief glimpse of the special, but a new A Very Murray Christmas teaser has just popped up online showing off some of the famous faces who will be helping Murray out. George Clooney, Michael Cera, Amy Poehler, Paul Shaffer, Jason Schwartzman, Miley Cyrus (who seems to be singing with Murray in the teaser), Chris Rock and more are all on board for what looks like a most enjoyable holiday party.
Here's a new teaser for A Very Murray Christmas from Netflix:
As Murray says, "Tonight will go down as the greatest night in history." And with this cavalcade of talent coming together for some holiday cheer, I wouldn't be surprised if that turned out to be true. If you need any more convincing of the fun in store for us this Christmas, check out a new batch of lively photos from the special:
Maya Rudolph, David Johansen, Dimitri Dimitrov, Julie White, Jenny Lewis, Frederic Moulin, Rashida Jones and the band Phoenix will all be appearing as well. Many of them are also contributing to the soundtrack, which will feature new renditions of some classic Christmas tunes. It looks like even Chris Rock is getting in on the singing, if the photos above are any indication, and there's bound to be plenty of special guests we haven't even heard about yet.
Here's hoping that some kind of soundtrack will also be made available to we can play that at our own holiday parties, even if they have considerably less famous people than this particular bash.
This winter, Bill Murray brings an extra-special dose of holiday cheer to Netflix with the premiere of an all-star musically-driven holiday special, A Very Murray Christmas. Set inside New York City's iconic Carlyle hotel, A Very Murray Christmas opens with Murray preparing to host a live, international holiday broadcast. After a blizzard shuts down the production, he makes the best of the situation by singing and celebrating with friends, hotel employees and anyone else who drops by. Through luck and perseverance, guests arrive at the Carlyle hotel to help him; dancing and singing in holiday spirit.
A Very Murray Christmas hits Netflix on December 4th.