Danny Boyle Still Might Direct '28 Months Later'; Developing Two Period Pieces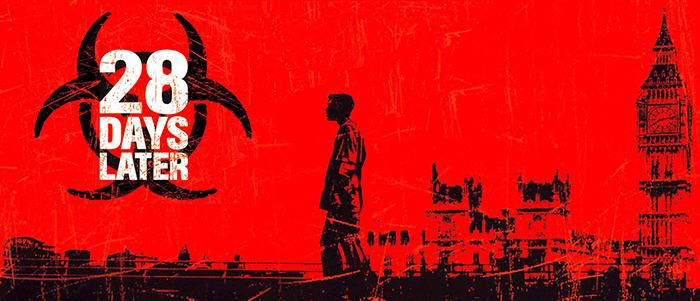 28 Months Later will probably happen at some point. While the sequel, 28 Weeks Later, wasn't as successful or as cheap as Danny Boyle's (Steve Jobs) original film, it performed well enough not to kill off the series. Juan Carlos Fresnadillo's sequel is also a good movie, so it's not like audiences would have an allergic reaction to another one of these films. Who will direct the third installment has always been a question mark, but 12 years after creating this zombie-infested world, Danny Boyle still might direct 28 Months Later. Learn more after the jump.
It was a while ago when Boyle expressed some interest in directing the sequel, and apparently, his stance haven't changed. Indie Wire asked the busy director if he's still considering 28 Months Later:
It's the usual thing: is it's not about whether people think it's a good idea that you're directing. It's whether you respond to the script or not. It's just like on [Steve Jobs]. I got the script and I went, "That was amazing. I hope I can add to that somehow and it be even better than just the experience of reading it.
Boyle has plenty of projects on his docket. His plan is to direct Trainspotting 2 next summer, but perhaps this time next year the script for 28 Months Later will be in great shape.
It's not quite ready to go, but, there's been a bit of work done on that. It's in a process at the moment and I wouldn't have any inhibition about being involved in it at all. It's amazing what has happened to the zombie genre since we made it. There's Walking Dead. I saw this very funny trailer the other day for the Scouts Guide to the Zombie Apocalypse. A very funny trailer. It appears to be everywhere.
They do have an idea for a sequel, which novelist-turned-screenwriter-turned-director Alex Garland (Ex Machina) came up with while discussing Trainspotting 2 with Boyle. Garland has no interest in writing the film, but he's a supporter of the project.
Sequels are generally done in a rush. It's done with a sense of urgency. The first movie, you spend a long time developing to get it over the line. The second thing, you don't. Your expectations are different and your motivations are different. Don't you think those are, in a way, better? Because there is no momentum now, and you've had an organic, real spark about where I can take this. And it just popped into your head, kind of thing. Rather than, "Okay, I'm going to make a sequel."
Obviously that was the case with this summer's Mad Max: Fury Road, and look how well that sequel turned out. At least there's a chance Danny Boyle still might direct 28 Months Later, but if he doesn't, there still may be a period piece or two in his future, as he's currently developing an adaptation of Arthur Miller's "Ingenious Pain" and collaborating with screenwriter Simon Beaufoy (Slumdog Millionaire) on a WWII film.
Once Steve Jobs expands in theaters and wins some awards, Boyle will probably be fielding all kinds of offers, too. The Transpotting director has made such a visceral, exciting bio film — which is something we rarely say about bio films.