'WarGames' Is Getting Revived As An Interactive Digital Short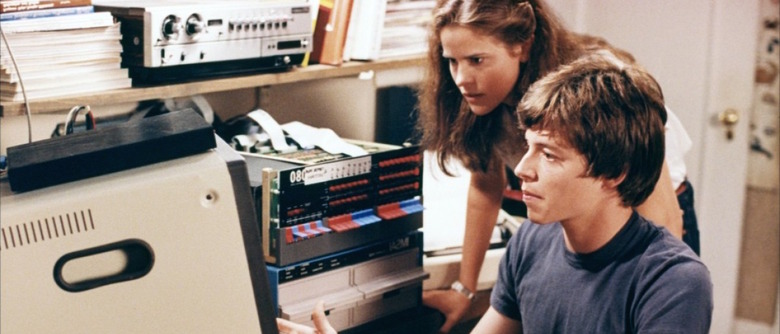 MGM is playing a game, and it would like you, the viewer, to join it. The studio announced today that it's reviving WarGames as a video game of sorts — or rather, an interactive digital short that "combines the narrative of a compelling movie with the responsiveness of a great game."
That means viewers will get to determine the outcome, potentially making for a slightly different narrative every time you watch it. Get full details on the WarGames interactive short after the jump. 
The original WarGames, released in 1983, centered around a young hacker (Matthew Broderick) who connects to a U.S. military supercomputer and starts playing what he thinks is a game. In actuality, it's a nuclear war simulation, and his actions have the potential to spark World War III. Here is a trailer for the original film:
The WarGames interactive short will feature all-new characters and storylines, although specific plot details are still being worked out. The idea is for users to control what happens, and maybe go back for repeat viewings if they want to achieve a different outcome.
How exactly the game will work is unclear, but from here it sounds kind of like one of those YouTube interactive games (e.g., this one based on Freaks and Geeks). If that's the case, the WarGames interactive short may also bring to mind a different hit '80s property — the Choose Your Own Adventure series of books.
Variety reports MGM doesn't see the WarGames digital short as a way to make money, but rather as an experiment with a new form of storytelling. The fact that it could get a whole new generation of kids interested in a 32-year-old movie probably doesn't hurt matters, either.
MGM has been trying to resurrect WarGames in some form or other for a while now. As of last year it had a movie remake in the works with Dean Israelite set to direct, but we haven't heard any updates on it since then. If the WarGames interactive short attracts new interest in the property, though, we wouldn't be surprised to hear it pick up speed again.
Here's the full press release below.
NEW YORK & BEVERLY HILLS – October 13, 2015 – Interlude and MGM Television today announced they are partnering to create an original digital short inspired by MGM's three-time Academy Award-nominated 1983 feature film "WarGames." Interlude is a media and technology company that is pioneering a new kind of video that responds to a person's emotions and interests.The "WarGames" digital short will be a modern take on the original, putting the decisions in the hands of the audience. As an intense story unfolds, the audience has a chance to affect the outcome of the narrative. This new interactive content will leapfrog traditional entertainment by combining the narrative of a compelling movie with the responsiveness of a great game. Interlude's patented technology makes it possible for creators to tell live-action stories that can adapt in a multitude of directions. Like in a video game, the viewer steps into the story to make choices that affect dialogue and even the plot at any particular moment in time. Every time you watch, and re-watch, the experience can be entirely different. This results in both better viewer engagement with and retention of the digital content."I have always been fascinated by this classic movie. 'WarGames' is more relevant than ever; it combines a look at hacking with the moral issues of treating war as a game," said Yoni Bloch, CEO and a founder of Interlude. "Our goal is to create a new medium, and to bring this gripping story to a whole new generation that is now demanding more immersive video experiences.""WarGames" is a 1983 American feature film about a young computer whiz kid who accidentally connects into a top-secret super-computer, which has complete control over the U.S. nuclear arsenal. It challenges him to a game between America and Russia, and he innocently starts the countdown to World War 3. Now the kid has to convince the computer he wanted to play a game and not the real thing. "WarGames" was nominated for three Academy Awards including Best Screenplay."We are very excited to be working with Interlude on this audience-driven interactive story experience," said Roma Khanna, President, Television Group and Digital, MGM. "'WarGames' is the perfect MGM title for this innovative technology. It allows us to engage the audience in the fundamental question of 'what would you do?'"