Audiences Don't Believe In Fairies: 'Pan' Could Lose Warner Bros. $150 Million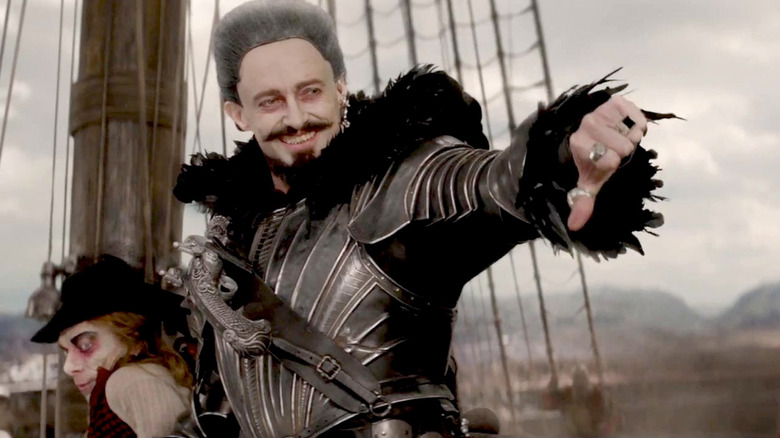 It doesn't sound like any number of clapping hands will save Joe Wright's latest adaptation of Pan from being a huge failure for Warner Bros. Pictures, after a dismal performance at the box office this past weekend.
The adaptation of J.M. Barrie's classic fairy tale cost about $150 million to make, and that's not including the hefty marketing costs. However, when Pan hit theaters this weekend, it opened at #3 with just over $15 million in the United States and only around $25 million from 54 international markets. It's safe to say the Pan box office is a disaster. So what does this mean for the studio?
According to THR, Pan could end up losing Warner Bros. Pictures anywhere between $130 million to $150 million (depending on how much the studio really spent on marketing). It's quite the bomb for the studio, and essentially solidifies that we won't see how the relationship between Pan (played by newcomer Levi Miller) and Hook (Garrett Hedlund) turns into the one we all know from other Peter Pan adaptations.
However, there may still be hope for Warner Bros. with one more key international market left to open. Pan doesn't hit theaters in China until October 22nd. Considering the markets there love big Hollywood movies (they even gave Terminator: Genisys a box office boost), it may end up performing well there, especially with a big name like Hugh Jackman involved. But even then, it likely won't do well enough to make the studio money, and will only reduce the losses.
Giving Pan a $150 million budget was a huge risk, and frankly, I'm surprised that the film went forward with that kind of money. Peter Pan is a recognizable title for sure, but it's hardly a guarantee at the box office, especially when you mix up the formula for the movie so drastically from what people are used to. Hook is the exception to the rule, thanks to a combination of Steven Spielberg, Robin Williams and Dustin Hoffman working together.
Pan was an effort to keep family friendly franchises alive in the wake of losing Harry Potter. However, this may just turn out to be a down year for the studio until they make a big comeback next year. MKM Partners analyst Eric Handler thinks this is a failure that the studio can handle:
It's been a rough year for Warner Bros., but look at what they have next year between Batman v Superman: Dawn of Justice, Suicide Squad and Harry Potter spinoff Fantastic Beasts.
Warner Bros. certainly has had a tough time at the box office this year, taking major hits with Jupiter Ascending and The Man from U.N.C.L.E., and Pan is just more fuel to the failure fire. It would be simpler if you could blame a lack of interest in old properties getting revived, but when an original sci-fi flick like Jupiter Ascending can't get attention either, it just seems like some Warner Bros. took a chance on some movies that didn't pan out. That's show business for ya.