R.L. Stine's 'Fear Street' Coming To The Big Screen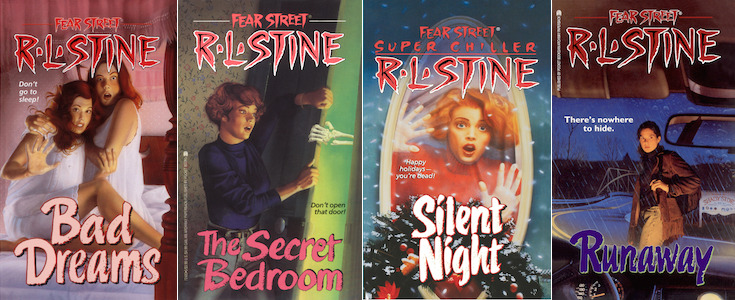 Following in the footsteps of Goosebumps, R.L. Stine's other hit series from the 1990s will also be coming soon to a theater near you. A Fear Street movie is in the works at 20th Century Fox, as confirmed by Stine himself. Read about the Fear Street movie news after the jump. 
TheWrap reports 20th Century Fox is teaming with Chernin Entertainment to develop the Fear Street movie. "I'm not allowed to say, but yeah, there's something happening," Stine told the trade. "I'm usually a loose cannon but they really didn't want me to talk about it."
The Fear Street series first launched in 1989, predating even the Goosebumps books. The franchise has released over 100 titles to date, including the core series as well as various spinoffs, and over 80 million copies have been sold to date. The books were hugely popular in the 1990s but petered out in the 2000s, before getting revived in 2014 with Party Games.
In contrast to the preteen-skewing Goosebumps series, the Fear Street novels tend to be murder mysteries and thrillers aimed at a teen audience. There's less overt humor (though there's still plenty of cheesiness) and fewer supernatural elements. The series takes place in the town of Shadyside, Ohio, where the titular Fear Street is located.
Stine's Goosebumps was picked up by Columbia Pictures in 2008, and has now been adapted into a movie starring Jack Black and directed by Rob Letterman. That film is already getting some decent reviews, and will hopefully do well as a kid-friendly alternative to Guillermo del Toro's R-rated Crimson Peak this weekend.
Fear Street also fits well with the wave of '90s nostalgia currently flooding pop culture. This summer's big-screen hits included a Jurassic Park sequel and an N.W.A. biopic; continuations of Twin Peaks, The X-Files, and Full House are in the works; and Nickelodeon just recently announced a '90s programming block.
In other words, it was probably just a matter of time before someone got it into their head to make a Fear Street movie. Now the question should be which studio will scoop up the works of Christopher Pike, who was regarded in my suburban junior high school as being kind of like Stine, only way smuttier.