VOTD: 'Big Hero 6' Meets 'The Avengers: Age Of Ultron' In Perfect Trailer Mash-Up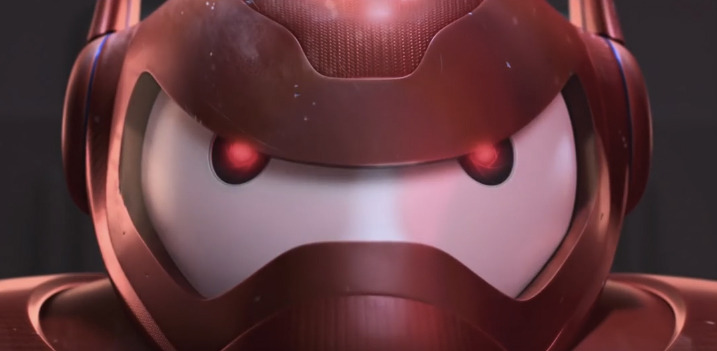 Earlier this week, the world of Disney's animated movies was combined with the studio's own forthcoming blockbuster hit Star Wars: The Force Awakens in an impressive trailer mash-up. And now Disney's recent animated comic book sensation Big Hero 6 meets their live-action cash cow The Avengers: Age of Ultron in another very well done trailer mash-up.
Watch the Big Hero 6 Avengers mash-up after the jump!
Here's Big Hero 6: Age of Baymax from Zenlike Productions:
It's a pretty simple idea to substitute the Big Hero 6 for the Avengers and Baymax for Ultron, but it's the editing that really makes this mash-up work so well. And it should be noted that the editor didn't manipulate the audio for the Avengers: Age of Ultron trailer in any way whatsoever. It's just the magic of editing that makes the footage work so well with the soundtrack from the trailer.
Now we just have to hope that Big Hero 6 ends up getting a sequel from Walt Disney Animation so we can see how the makeshift superhero team continues their story with everyone's favorite puffy medical robot at their side. It's based on a Marvel comic after all, so it would be a waste for Disney not to continue the adventures of the lively team.
Of course, Disney and Pixar have taken their sweet time to get their other superhero team, the Incredibles, back into action. Thankfully, Brad Bird is hard at work on The Incredibles 2, and they're already storyboarding part of the sequel. We don't have a release date for The Incredibles 2 yet (I'd bet late 2017, but that's just a guess for now), but you can bet it will likely arrive long before a Big Hero 6 sequel comes together.
Thanks to reader Jason Varden for bringing this awesome mash-up to our attention.