ABC Family Trying To Play It Cool With New Network Name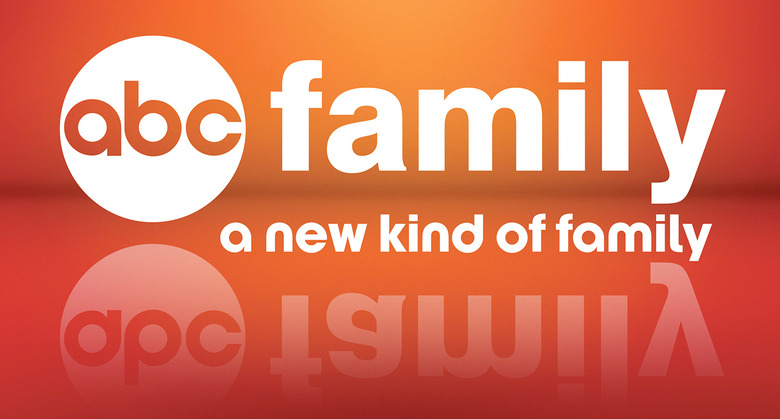 You know ABC Family, right? They're the network that has all those shows like Pretty Little Liars and The Fosters that are like high school soap operas, but they also play The Nightmare Before Christmas and the Harry Potter movies a lot, not to mention reruns of Reba (yeah, that's a show starring Reba McEntire) and Boy Meets World. Well, they're about to get a little bit of a makeover.
Starting in January 2016, ABC Family will be rebranding itself as Freeform in an effort to gear itself towards the younger audience its been pulling in for years. The good news is that the programming roster will pretty much stay the same, but they're just re-positioning themselves to make sure all the young people think they're cool.
Here's new ABC Family name announcement, which you know is hip, because it has a hashtag:
ABC Family president Tom Ascheim explains to THR the impetus behind the name change:
"For us, this doesn't feel like a radical depature, this is an evolution. For the last 10-to-12 years, we've been targeting young people, Millennnials, and then something happened. Millennials started getting older. The oldest ones are nearly 40. So do we follow Millennials or stay with the 'life stage' that got us here?"
Along with that, another reason for the name change was the "Family" part of the ABC Family name created a sort of misconception among viewers who weren't really familiar with what the channel offered. For cable viewers who weren't familiar with ABC Family, the channel was initially perceived as "family friendly" and "wholesome," sometimes being viewed as being geared toward parents and children. And that just wasn't going to fly anymore. Ascheim comments:
"That's the nub of why we're changing our name. Like any growing business, we want to keep our core customers satisfied, but also add new ones – and they had a cliched sense of who we are. The word 'Family' sounds overly loud to their ears and that makes it a barrier to them coming into our ecosystem."
Plus, ABC Family just doesn't sound cool either. It sounds like the television equivalent of going out to Golden Corral with your family for grandma's 93rd birthday. No one wants to watch that channel unless it's Christmas or Halloween, when your grandma gives you presents and candy. So how did they settle on the name Freeform?
"It really spoke to these three core parts of our essence: the audience, this idea of becoming a Becomer. This moment in media, where it was not just a linear moment but a back-and-forth one between the audience and content maker, because they, too are content makers; and it seemed to evoke an emotional response in us and our creative selves and made us feel like we would be able to convey the spirit of Freeform to the audience — and they'd want to play along with us."
So Freeform will stick with the young audience as their original viewers start to age and have kids of their own. Freeform hopes to catch the eyes of viewers who are "navigating the wonderful, fun, exciting, and scary time in life when you experience the most firsts – first car, first apartment, first job, first love, first heartbreak – all the firsts that exists between who they are and who they want to become."
Surely it won't be glorious, because there's also the first time you throw up after sneaking vodka from your parents liquor cabinet, and the first time you smoke weed and pretend to be high even though it's not really working for your first time, but you still really want to eat Taco Bell with your friends.
For those interested in the history of this channel, it started out as CBN Satallite Service in 1977, where it was presumably a channel that let you watch Earth from space. Then it became the CBN Family Channel in 1988, which sounds like a fake channel in a movie. After that, it became simply The Family Channel, followed by Fox Family Channel, and it's been ABC Family since 2001.
And as we said, despite the name change, Freeform will still have shows like Pretty Little Liars, The Fosters, Stitchers as well as forthcoming series like Shadowhunters and Recovery Road. There's no mention of the kind of syndicated shows or movies that Freeform will air, but presumably, that kind of programming will stay the same. As long as they still do 25 Days of Christmas, everything will be fine.
Also, for all those people who love staying up late for their dose of religion, The 700 Club will still air for those who are sitting on the couch crying and eating Cheetos while lamenting not being young enough to enjoy Freeform anymore.