Star Wars Bits: See Rian Johnson's Script, Force Awakens Trailer, Benicio Del Toro, Paul Shipper And More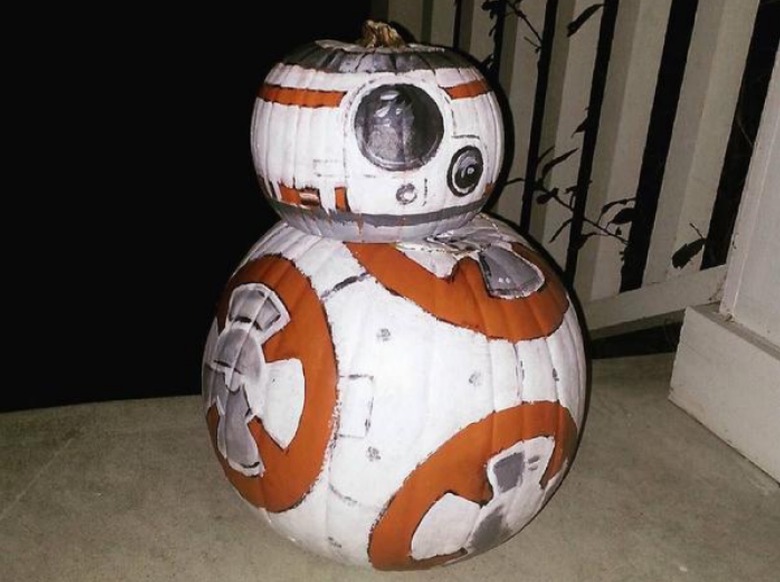 In today's edition of Star Wars Bits, we take a look at the following:
Star Wars 8 director Rian Johnson tweets out a photo of his screenplay.
The new Star Wars: The Force Awakens trailer is supposedly edited and making the corporate rounds.
When is the final Star Wars: The Force Awakens trailer getting released? October? November?
New details on what to expect in the Star Wars Battlefront beta.
See the comic cover art for Darth Vader #15, the grand finale of Marvel's upcoming crossover event "Vader Down".
Benicio del Toro explains what he likes about his Star Wars Episode VIII director Rian Johnson.
See Paul Shipper's amazing Star Wars: The Force Awakens character prints.
And the header photo is Daniel Hoogkamp's BB-8 pumpkin.
All this and more. Hit the jump to hyperspace to get started.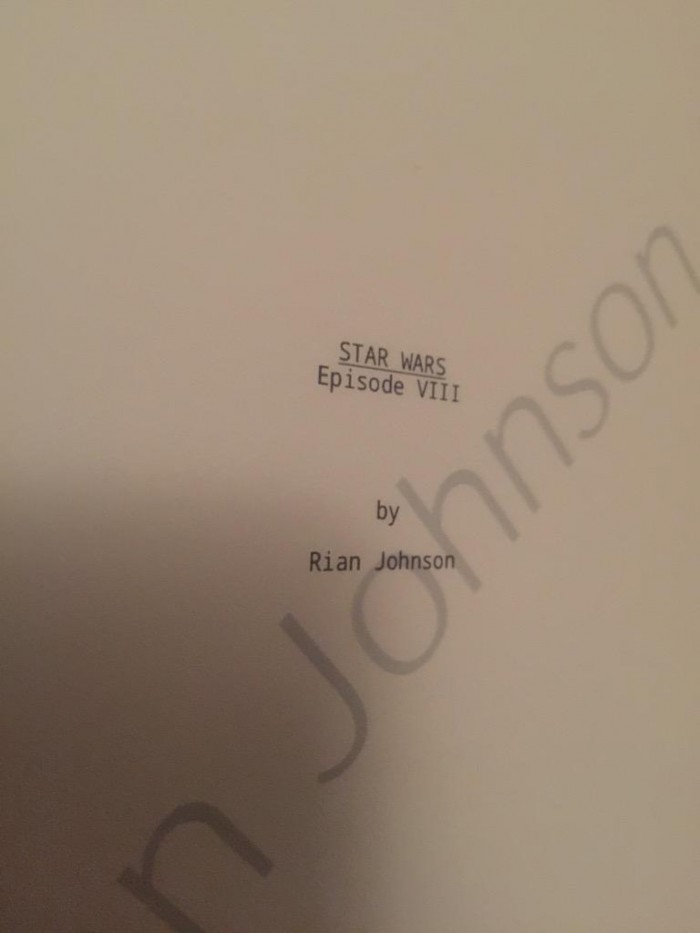 Star Wars: Episode VIII director Rian Johnson tweeted out a photo of the cover of his current draft of the Episode 8 screenplay. Not much to see here, but still cool.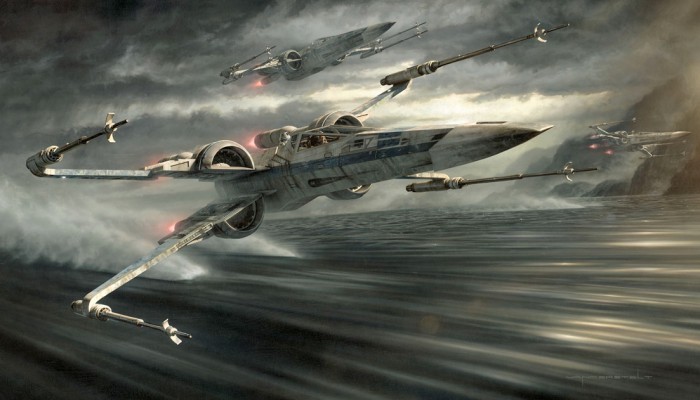 Jordan Maison has heard that the final Star Wars: The Force Awakens trailer is edited and DONE. According to his source, the final trailer is "making it's rounds about Disney corp...so are a handful of TV spots...But release is still nebulous." This adds fuel to the fan rumors that a new trailer would hit in the first two weeks of October. Jordan notes that "a trailer's readiness has NO impact on release time" as the trailer "still needs final approval." He's heard the same thing I've heard, that the trailer won't be released until November. I'm pretty sure of this, but I can not get any confirmation on this unfortunately.
Meanwhile, others are still claiming that the new trailer will hit in October. This new report cites a manager of a multiplex in Victoria, British Columbia, who claimed that the new trailer would be released on October 19th, the same date that advance tickets would go on sale.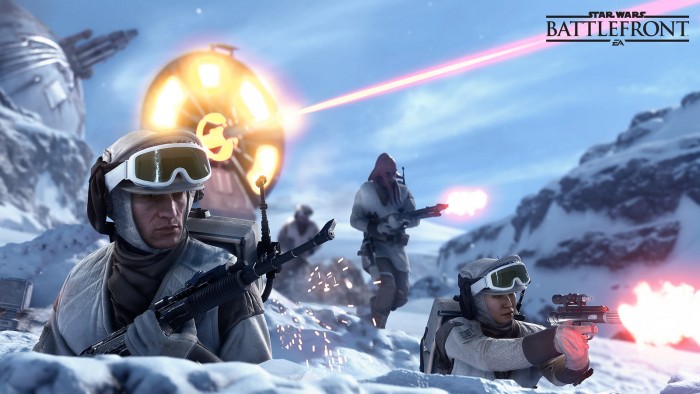 The Star Wars Battlefront beta is set to launch on October 8th 2015, and Sony has put together a rundown of everything you'll need to know. They reveal a bunch of information about the new video game and beta release, including what modes will be available to play:
The Beta includes three modes spread across three iconic planets, including: Walker Assault on Hoth: Fight in epic 40-player battles as a Rebel to destroy the Empire's onslaught of AT-AT's by calling in Y-wing bombers. Or, side with the Empire and protect your walkers while utilizing their mighty weaponry to crush the Rebel objective. Drop Zone on Sullust: Escape pods are crashing down and you and your team must fight to control them. With its frantic 8v8 matches, Drop Zone is sure to put your combat and strategy skills to the test. Survival Mission on Tatooine: Play alone or with a friend via co-op or split-screen as you battle to hold off waves of Imperial forces including AT-ST's, TIE fighters, elite stormtroopers, and more.
Players will be able to pilot an X-wing, A-wing, TIE fighter, TIE Interceptor, AT-ST and a Snowspeeder. You'll also be able to control the weapons system of the mighty AT-AT. The beta will allow you to advance to level five, and your stats and progression will not carry over to the final game. Head over to the Playstation Blog for much more information.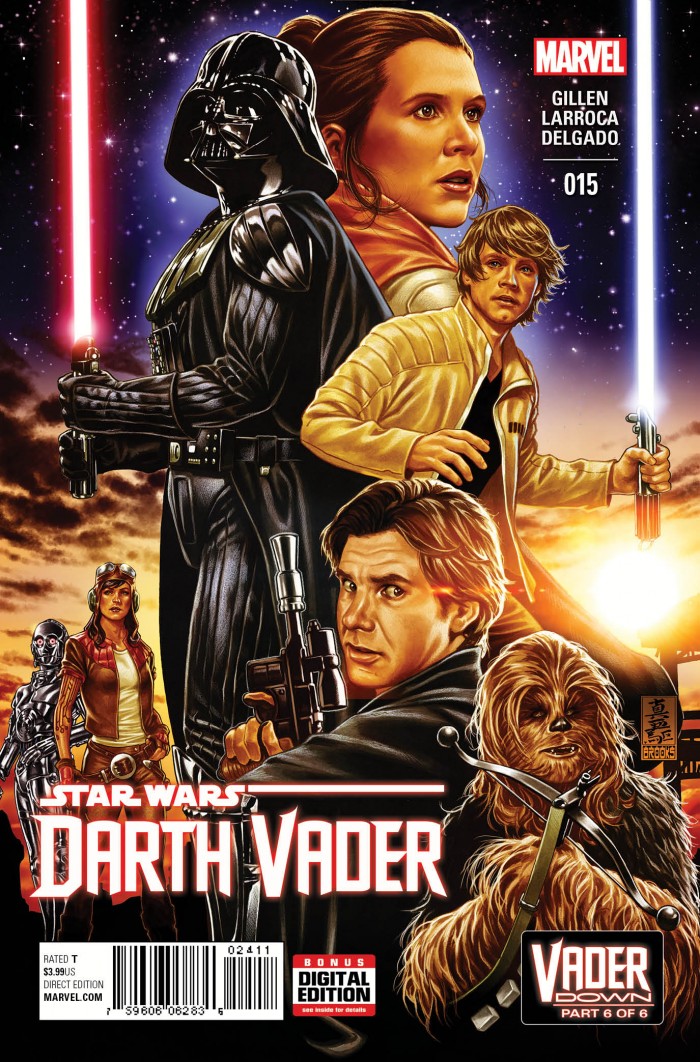 StarWars.com has released the above cover art for Darth Vader #15, the grand finale of Marvel's upcoming crossover event "Vader Down" which will see "the Dark Lord that everyone fears is in a shocking situation — stranded and facing defeat."
With the Rebel army closing in on his position, Vader finds himself in a similar predicament faced by Luke Skywalker in The Empire Strikes Back. But while Luke relied on his friends to come to his aid, Vader's only chance of survival is to do things the Sith way. He's on his own, he's cornered, and he's desperate. That makes the chances bleak...for the Rebels.
The cover art above is illustrated by Mark Brooks.
Empire Magazine talked to Benicio del Toro about his upcoming role in Star Wars Episode VIII (due out May 26th, 2017), and the actor praised the series (revealing he "grew up with lobby cards of 'Star Wars' glued to my wall")and was asked what he thought about director Rian Johnson. Here is what he said:
"I think like a cool scifi realism, if I may say that, if that makes any sense. You know, I love his film 'Looper,' and his other work. I just like talking to him about the film. I think he's one of those new talented people that 'Star Wars' is hiring to infuse the franchise with new steroids."
Of course, del Toro didn't reveal any more information. Watch the whole interview embedded above.
And one of our favorite artists Paul Shipper has revealed some of the Star Wars: the Force Awakens character prints he will be releasing at New York Comic Con this week. See more below: